Designer Schematic and Layout Now Available
Did you hear the news? On Tuesday, Digi-Key announced the availability of Designer Schematic and Designer Layout. These are professional design tools, based on xDX Designer and PADS Layout for engineers who need the quality of high-end PCB schematic capture and layout, but at a very affordable price. The Designer products seamlessly integrate with PartQuest, a new component research engine tied directly to Digi-Key's website of over 4 million parts.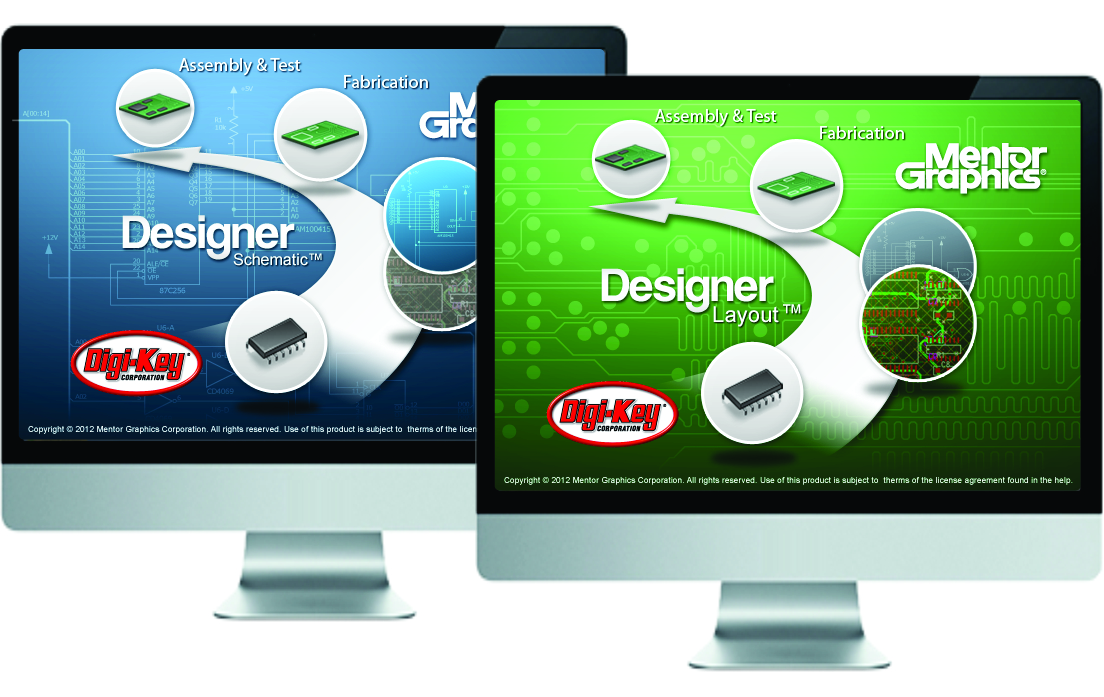 Unlike other free and low cost EDA tools targeting these engineers, Designer does not limit users to a specific technology, use a short list of manufacturers, store the design files on the Cloud, or have limits so low that you can only design smoke alarms! Most common design platforms/reference designs such as Beagle Bone Black, Arduino, and Raspberry Pi are easily designed in Designer (1500 connections, 6 layers, 50 square inch board). And, if your requirements grow, your designs can always be imported into PADS!
PartQuest allows engineers to parametrically search for parts to use in their designs. Over 350K Digi-Key parts have EDA data with them – the schematic symbol and PCB footprint, which will be downloaded directly into the Designer Schematic and Designer Layout libraries for immediate use to speed up design starts. PartQuest will also provide access to reference designs, such as the ones mentioned above, for download and use.
The Designer products are available now on the Digi-Key website. 90 day introductory pricing begins at $199 for Designer Schematic and $449 for Designer Layout (one-year subscription). An unlimited connection version will be available by the end of the year.
Thanks for reading!
Jim
This article first appeared on the Siemens Digital Industries Software blog at https://blogs.sw.siemens.com/electronic-systems-design/2014/11/06/designer-schematic-and-layout-now-available/