Capital E/E Systems Development at Realize LIVE Europe 2020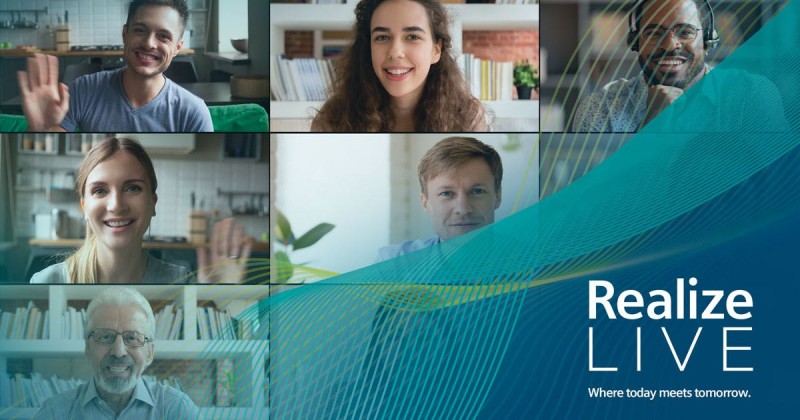 Due to the impact of the coronavirus (COVID-19) pandemic on our global community, Realize LIVE Europe 2020 will now be a complimentary 2-day virtual event.
Tuesday, November 3rd & Wednesday, November 4th Register Now
Realize LIVE Europe is the premier industry solutions event for Siemens Digital Industries Software, connecting the community with peers, partners, and products while promoting networking opportunities to learn, grow and optimize the tools. Realize LIVE is where today meets tomorrow.
Join us to hear a Product Keynote from Martin O'Brien on Capital and E/E Systems Development, as well as our focused experience track with nine unique presentations and a Capital session in the German track. Customers speaking in our sessions include: General Motors, LEONI, Northrop Grumman, CEVT and more. The Capital experience track within the Realize LIVE event is designed to showcase the importance of moving beyond traditional approaches to E/E Systems Development.
Have questions for our Capital team? Join us in the Capital "Virtual Meeting Q&A Room" Nov 4th 2:45PM – 3:55PM CET for a live Q&A session with our IES Automotive Director and European Capital team. Ask technical questions direct with experts or listen in on what the community discusses!
Together, with your participation, we will:
Explore how E/E architecture, electrical systems, harnesses, embedded software and networks contribute to the design, manufacture & service of E/E systems
Discover how we can help you overcome some of the most significant E/E systems development challenges across automotive, aerospace and adjacent industries.
Capital experience track presentations:
Capital and E/E Systems Development – where E/E systems meet tomorrow – Martin O'Brien
Enabling a comprehensive architecture-driven E/E systems development flow – Hans-Juergen Mantsch
Accelerating embedded software development with an architecture-driven flow – Henrik Olsen
Re-imagining Electrical System Development – Nigel Hughes
Capital in a whole product context: Teamcenter and NX synergies – Glenn Reynholds
How Capital helps Wire Harness Manufacturers prepare for Industry 4.0 – Sven Neeser
Exploit the digital twin to accelerate creation of E/E systems documents and diagnostics – Nigel Hughes
Embedded software development in modern domain driven architectures – Armin Lichtblau
The future of automotive E/E systems development – Doug Burcicki
Automotive cybersecurity: A multilayered approach to safeguard connected cars – Ahmed Majeed Khan
German language track:
The need for comprehensive E/E Systems Development (Die Notwendigkeit einer umfassenden Entwicklung Methodik von E / E-Systemen) – Hans-Juergen Mantsch
The event is free and virtual. Please invite anyone you feel would benefit and REGISTER NOW.
We are all navigating the difficulties of working during a time of great change, so please contact us if there is anything additional we can do to support you.
To learn more about our solutions please contact me personally: Dan.Scott@Siemens.com
We look forward to your attendance!
Dan Scott
This article first appeared on the Siemens Digital Industries Software blog at https://blogs.sw.siemens.com/ee-systems/2020/10/23/capital-e-e-systems-development-at-realize-live-europe-2020/