Products
Advancing Additive #9 – Algorithmic Modeling Simplifies Complex AM Design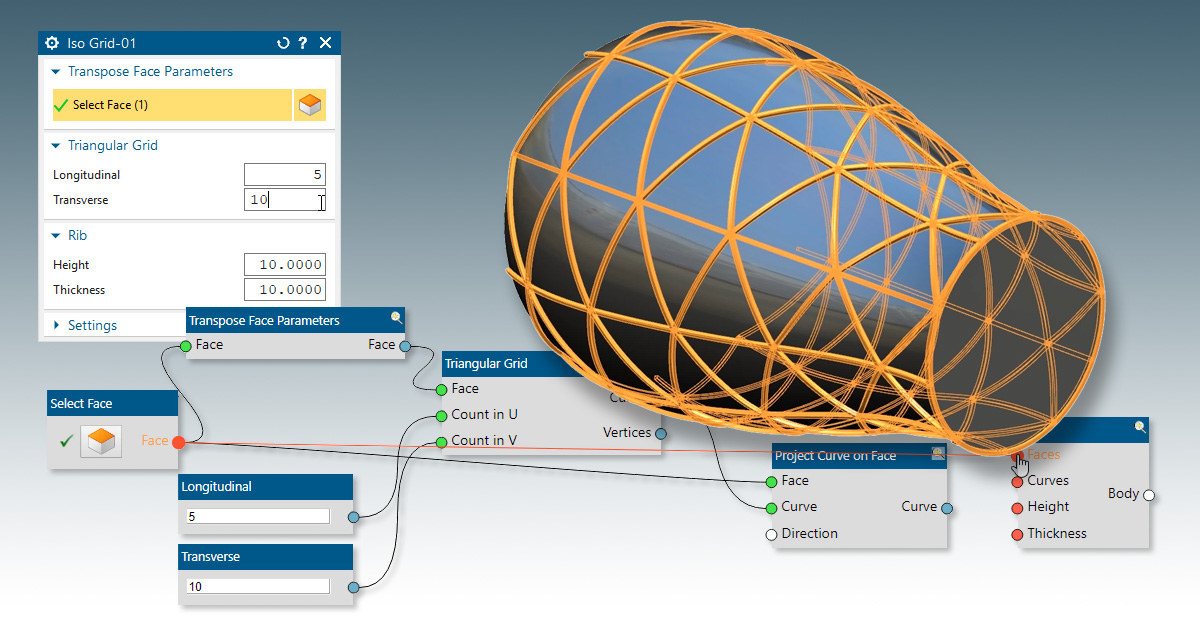 Additive manufacturing greatly expands the possibilities for product design, allowing for topology optimized parts, lattice structures, meshing and geometric patterns. Printing these designs in 3D is only half the battle, however. Defining their organic complexity up front is an equally daunting challenge.
Apart from topology optimization, the designs that involve repeated geometric patterns across complex surfaces or within volumes are particularly difficult and time consuming to define. Some product engineering teams have resorted to writing their own code to generate the patterns they need. However, this approach is time consuming, requires expert programmers, and can't be reused without extensive code maintenance.
In December 2020, Siemens Digital Industries Software introduced a new feature in NX that makes this sort of design work much easier. It's called "algorithmic modeling," and it provides designers a drag-and-drop, no-code capability for creating reuseable geometric patterned elements. Leveraging within the NX environment, algorithmic modeling lets users define the intent and rules for their design by connecting together inputs and outputs in a highly intuitive visual logic workflow.
Once an algorithmic modeling rule is defined, it can be saved to a library for quick and easy reuse. Anyone can interact with the rule, change its controlling parameters, and apply it to their designs.
Algorithmic modeling goes a long way in bridging the gulf between the complexity of designing AM-based products and the capability for 3D printing them.
---
About the writer:
Aaron Frankel is Vice President of Siemens' additive manufacturing software program. He has over 20 years of experience in the PLM software industry and has held various positions in engineering services, product management, and marketing – all focused on helping manufacturers take advantage of the latest digital design and manufacturing technology.
This article first appeared on the Siemens Digital Industries Software blog at https://blogs.sw.siemens.com/additive/aa-e9/