Products
Advancing Additive #6 – Predicting Printed Part Durability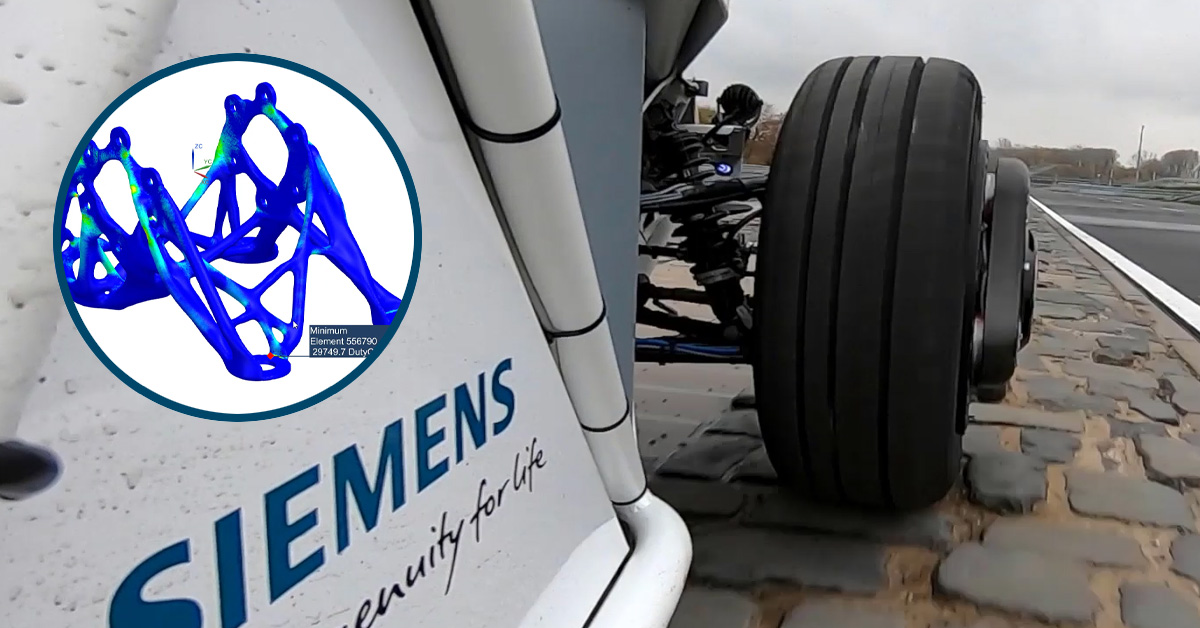 At Siemens we spend a good amount of time thinking about how to aid our customers in the manufacturing of quality parts. This is very difficult with additive manufacturing because of the number of possible variables in the process. Everything from laser parameters and the firmware version on your machine all the way down to the tension of the screws on the building plate can affect the quality of a print. So we are investing in a multitude of solutions to address these challenges, and one such solution is our AM durability/fatigue simulation product.
The process of melting metal powder into a final part often leads to local artifacts in the printed structure like varying porosity and other microstructures, and the cause of these problems and how to control them is not yet well understood. Without knowledge and software tools that can predict these local effects of the printing process, many companies are left to rely upon expensive physical testing to ensure final part viability.
Siemens Digital Industries Software (DI SW) has developed a new approach to assess the fatigue performance of 3D printed components by leveraging on the power of machine learning. The goal is to improve the understanding of the printed material structure as well as to predict and optimize performance of the printed product.
As you can imagine, product performance prediction becomes increasingly important as additive manufacturing shifts from prototyping and design studies to the printing of functional components. Therefore, the AM-enhanced durability simulation in Simcenter 3D Specialist Durability combines the power of both experimental data and physics-based modelling. We leverage Open Solver technology to calculate the durability performance of a structure, accounting for the key fatigue-influencing factors. This new tool is slated to be available by 2021.
Overall, Siemens Digital Industries Software is investing heavily in our CAE toolset for additive, and our work on AM-enhanced durability simulation fits nicely into our vision of a complete end-to-end solution set for additive manufacturing.
To learn more about the AM-Enhanced Durability simulation in Simcenter 3D Specialist Durability, please see this blog post here, where the tool is described in much more depth.
---
About the writer:
Aaron Frankel is Vice President of Siemens' additive manufacturing software program. He has over 20 years of experience in the PLM software industry and has held various positions in engineering services, product management, and marketing – all focused on helping manufacturers take advantage of the latest digital design and manufacturing technology.
This article first appeared on the Siemens Digital Industries Software blog at https://blogs.sw.siemens.com/additive/aa-e6/