Products
Advancing Additive #5: Part Serialization Enables a Traceable Digital Thread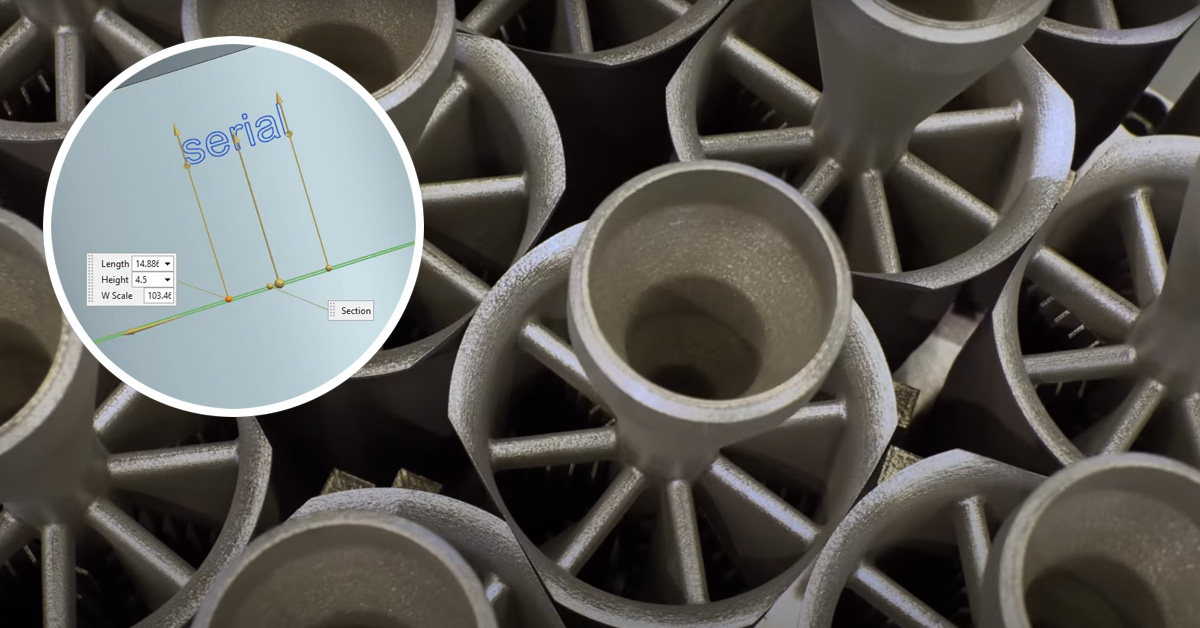 The end goal of manufacturing parts, whether traditionally or additively, is always their use and performance in an end product. Sometimes those products work, and sometimes, as we all know, they fail. Evaluating the performance of a given design in the field requires traceability through the design, analysis, and manufacturing process. This is true for additive manufacturing as well.
For many industries, such as the medical and aerospace industries, the ability to trace the development of a part back from its end use, through its manufacturing, simulation, design, and conception is paramount to certifying the part for use in the field.
NX promotes proper digital thread traceability practices in the AM workflow through serialization of printed parts. This important aspect of traceability allows individual parts to be marked with serial numbers or identifying marks. Even multiple copies of the same part geometry in the same build tray can have unique serial numbers or markings applied.
Using this system, printed parts can be traced backwards from their use in the field to the unique characteristics of their production. This gives the manufacturer access to information about how each individual part was printed, where it was located on the build tray, where the designed geometry came from, what build strategy was used, what support structures were utilized, etc.
Ensuring a product performs in the field is a complex endeavor. This type of unbroken digital thread traceability is paramount for a proper industrialized and certified printing process and it is available in Siemens NX today.
---
About the writer:
Aaron Frankel is Vice President of Siemens' additive manufacturing software program. He has over 20 years of experience in the PLM software industry and has held various positions in engineering services, product management, and marketing – all focused on helping manufacturers take advantage of the latest digital design and manufacturing technology.
This article first appeared on the Siemens Digital Industries Software blog at https://blogs.sw.siemens.com/additive/aa-e5/