Corporate
Young Cambodian Students certified skills in Solid Edge Professional Level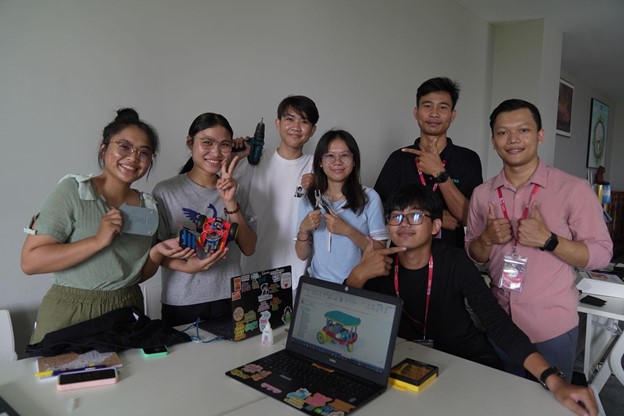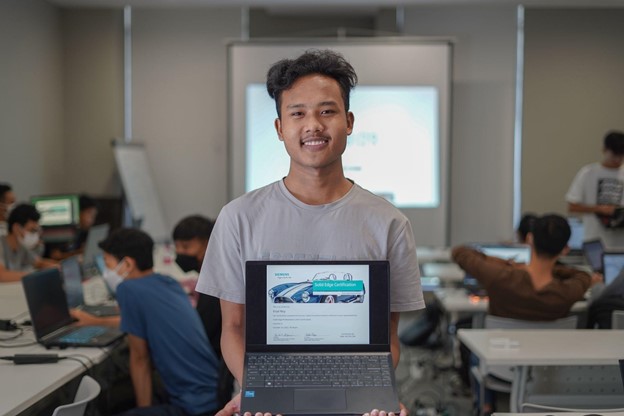 The journey to get certified with Solid Edge Certificate Exam with STEAMING Cambodia
There's an increasing number of students interested in STEM learning, especially in Engineering in Cambodia. The Academia 4.0 Program supports many young Cambodian students from primary level to university to empower the next generation of Cambodian design engineers. Within 10 months of its operation to offer scholarships to young Cambodian students, the Academia 4.0 Program trained more than 200 students, and reached out to more than 500 applicants across the Phnom Penh city.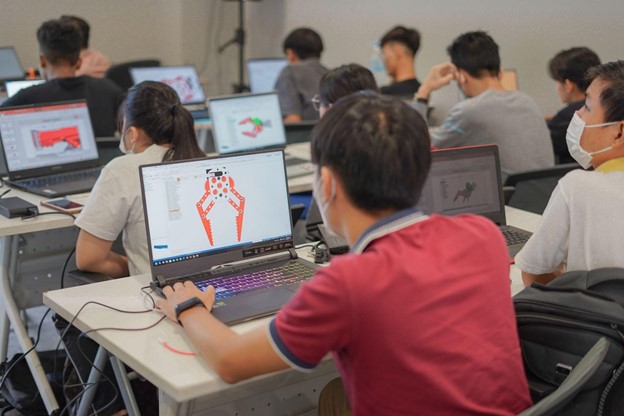 Through the rigorous curriculum design and professional engineering mentorship support program by a team from STEAMING Cambodia, students who got selected to join the training program learn the engineering design skills in 2 level courses – Solid Edge Associate Level Course and Solid Edge Professional Level Courses.
The training program model is really toward the Project-Based Learning model in which students come to learn to use Solid Edge –including basic 3D modeling, drafting, parts assembly, sheet metal design, and 3D printing skills. From wind turbines to mini wheel robots, students learn to prototype their dream products and projects, which are realized through 3D printing. In the program, the students also sit for an exam to certify their skills in engineering design and skills in using Solid Edge software certified by Siemens Digital Industries Software.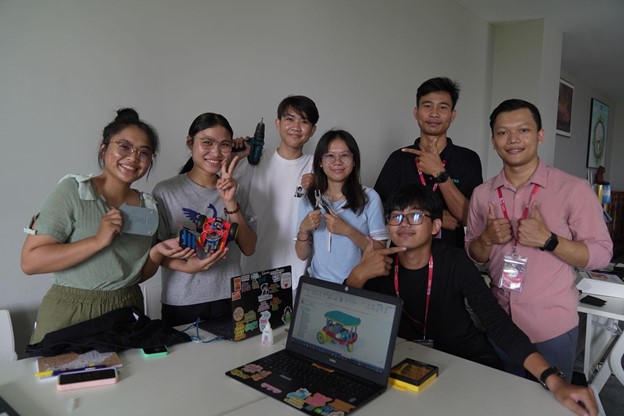 Engineering Design Project using Solid Edge software
Solid Edge software is an easy-to-use software that is used for real-world products design and development – including 2D drafting, 3D design, simulation, motion, 3D printing, and file management. Students from primary to university levels, design engineers, startups, educators, hobbyists, and makers can use Solid Edge to realize their dream products.
Why Solid Edge Certification Program?
A Solid Edge Certification Program provides you with an industry recognized credential that demonstrates proficiency with Solid Edge software and distinguishes you within the Engineering community. Solid Edge certification is offered in three levels: Associate, Professional and Expert. Certification exams are offered on the current version of software and the most recent prior version. If you have not used the current software version yet, we recommend that you download the software and familiarize yourself with what's new, before taking the exam.
This article first appeared on the Siemens Digital Industries Software blog at https://blogs.sw.siemens.com/academic/young-cambodian-students-certified-skills-in-solid-edge-professional-level/