Corporate
Teams test Hyperloop pods in Southern California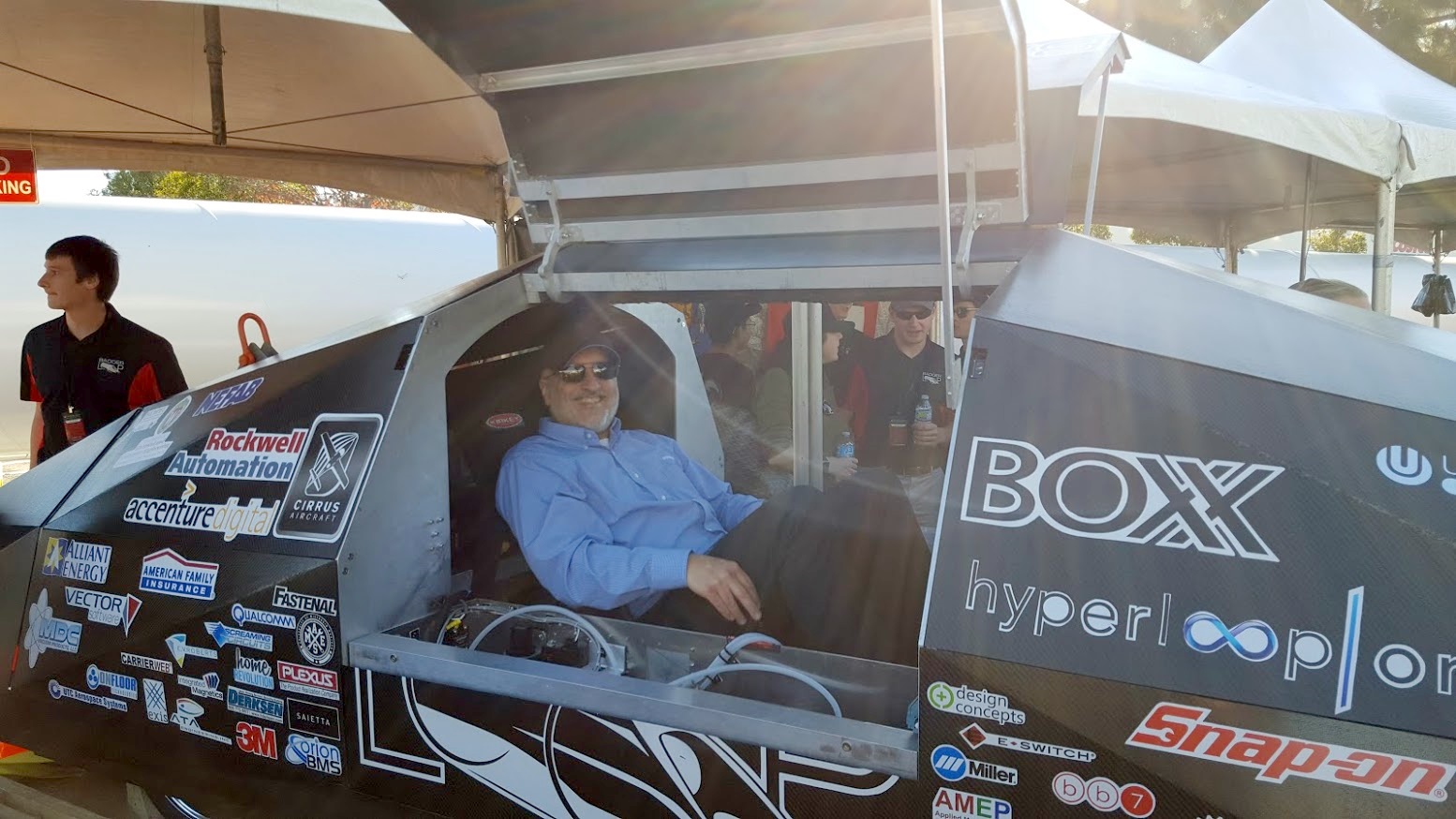 A nearly mile long enclosed white tube was the focus of an innovative futuristic competition this past weekend. Teams from around the world came to Hawthorne California USA to test "pods" propelled inside a near-vacuum chamber at high speeds. Hyperloop has often been described as the "fifth mode of transportation"

This is the second major Hyperloop competition sponsored by SpaceX and this time students had the opportunity to bring their design visions into reality. The first competition in January 2016 at Texas A&M University was the Design Weekend. Over 100 student teams from 5 continents vied for an opportunity to advance to the Test Weekend in Hawthorne.
There were 30 teams taking part in this phase of the trial but only three teams took part in a test run this weekend: Delft from the Technical University of Delft in the Netherlands, MIT Hyperloop from the Massachusetts Institute of Technology and WARR, from the Technical University of Munich
Siemens PLM Software is a sponsor of UMD Loop, the University of Maryland's team of 50 undergraduate and graduate students who are competing in SpaceX's Hyperloop Competition Weekend.
Some of the winners include:


Delft University: Highest Overall Score; Design and Construction Award


Technical University of Munich (WARR Hyperloop): Fastest Pod Award


MIT: Safety and Reliability Award


University of Maryland (UMD Loop): Performance and Operations Award


University of Wisconsin-Madison (Team Badgerloop): Pod Innovation Award


rLoop: Pod Innovation Award


MIT was one of the first teams to go down the track. SpaceX trackers showed the pod traveling 90 kph (56 mph) at one point in the tube.
Photo courtesy of Illini Hyperloop
Siemens provides PLM software, controllers, and electric motors to several of the teams in the Hyperloop competition. Siemens is a long time sponsor of many student engineering competitions around the world and is committed to empowering the next generation of digital talent.
The next stage of the competition is set to take place this summer. The date has yet to be announced but we'll be looking forward to the technological innovations created by these student teams that will be unveiled over the coming year.
I got to sit in the BadgerLoop pod!
One day in the not too distant future, I'll be able to hop on board and travel hundreds of miles in a Hyperloop pod designed by these outstanding engineering students.
Jerry
This article first appeared on the Siemens Digital Industries Software blog at https://blogs.sw.siemens.com/academic/teams-test-hyperloop-pods-in-southern-california/