Corporate
Student Design Contest winner hired after utilizing Siemens social media page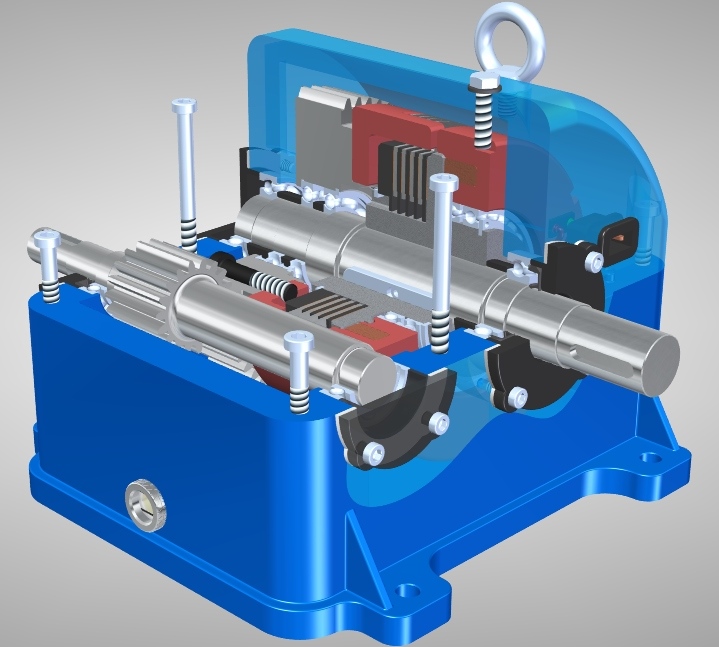 Love it or loathe it social media is a big part of everyday life for millions of people around the world, those who are fans 'Share', 'Like' and 'Comment' on whatever sparks their interest and in this particular case Facebook's influence reached far beyond what this design contest winner could have imagined. For Ivan Topov, a student at the Technical University of Sofia in Bulgaria, Facebook landed him a job.
Ivan recently won the Siemens PLM Software Student Design Contest by creating a reduction gear with an electromagnetic disk. Though his design started as an assignment for a subject machine components course, Ivan decided to share his image on the Siemens Solid Edge Facebook Page, we encouraged him to enter the competition and what do you know?! He only went and won for March 2015. Check out our gallery of other winners!
Buts that not all…not only did Siemens PLM & SpaceCAD (our channel partner in Bulgaria) notice Ivan's talents, the image he posted on Facebook also caught the attention of engineering company Studio Carbon Ltd. "I sent my projects to your Facebook page, and a Bulgarian company offered me a very good job," says Ivan. The company saw his design and knew they had to employ such an innovative mechatronics engineering student.
Ivan consistently uses online resources to gain significant advantages. While working on the project, Ivan watched hours of YouTube videos to ensure his design demonstrated excellence, because he chose Solid Edge to design his project, he also utilized Solid Edge's online library of standard parts during his work.
Though he breezed through his reactor design, Ivan faced a few challenges with wiring. "The only thing I had difficulties with were the wires that connect the electrical socket with the clutch— I couldn't make them look realistic," says Ivan. In order to combat this issue, Ivan had to look at the project holistically: "I had to very carefully choose the connections for the assembly so that I could put the whole mechanism in motion." After working extensively with Solid Edge, Ivan remains firm in its profound capabilities over other software. "I always recommend Solid Edge because I believe Solid Edge is better than other similar programs," Ivan says, "I've tried using and doing things on SolidWorks and Inventor at the university, and I'm convinced that Solid Edge is better in many ways."
Ivan gained critical experience with Solid Edge, which ultimately helped him land his job at Studio Carbon Ltd. Thanks to his savvy social media skills he was able to make himself visible within the vast online world.
This just shows that 'sharing' on Facebook can have its benefits and we 'Like' Ivan's style. Congratulations to Ivan on his contest win, and on the new job. We're certain we'll see more of his success on social media soon!


This article first appeared on the Siemens Digital Industries Software blog at https://blogs.sw.siemens.com/academic/student-design-contest-winner-hired-after-utilizing-siemens-social-media-page/