Corporate
Siemens employees: Innovating through digitalization and leading next generation in the FIRST Tech Challenge (FTC) Robotics competition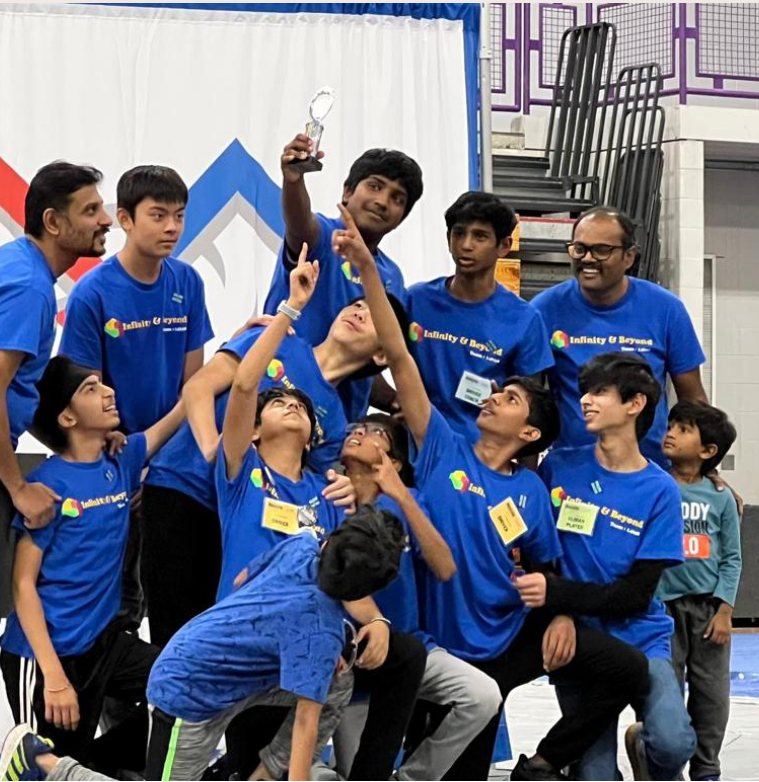 As the world evolves with rapid technological advancement, we need to support children to develop knowledge and skills in STEM, starting at a young age. Siemens employees actively support and empower younger generations and student competition teams, such as Infinity & Beyond allow children to foster their passion and skill set. Infinity & Beyond Robotics team is a well-rounded team with 11 talented minds from 8th and 6th grades, from Boulan Park Middle School, in Troy, MI. The team designs, builds, programs, develops, and mentors young team members. The team also works closely with community libraries, schools, and mentors from the local community, who provide coaching, guidance and training.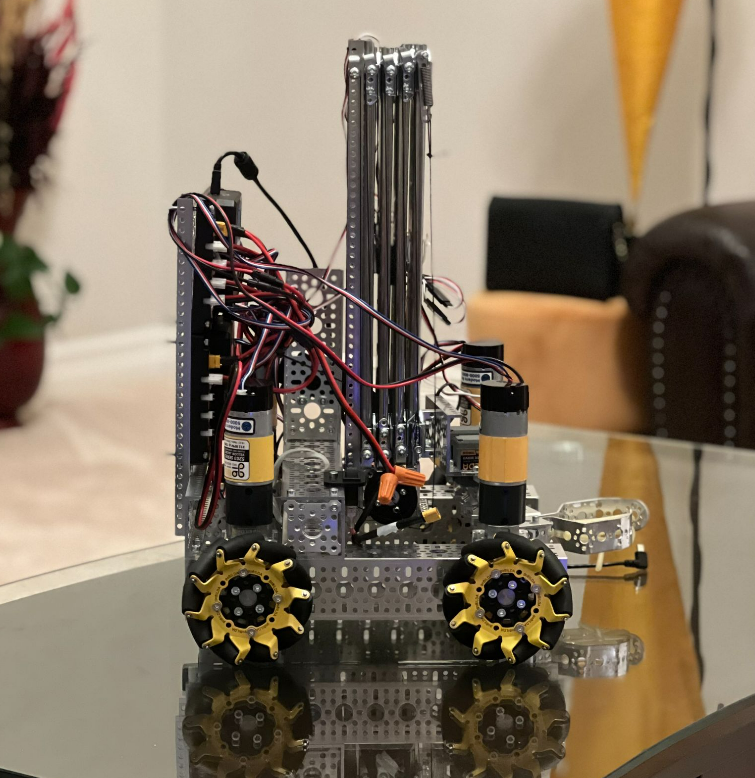 In the FIRST Tech Challenge (FTC) Robotics competition, the Infinity & Beyond Robotics team, powered and supported by Siemens, recently received the following awards:
Michigan State Division Finalist:

Michigan State – SE First Tech Challenge Championship Tournament Division
These awards qualified the team for FTC States tournament held at Macomb Community college in December 2022.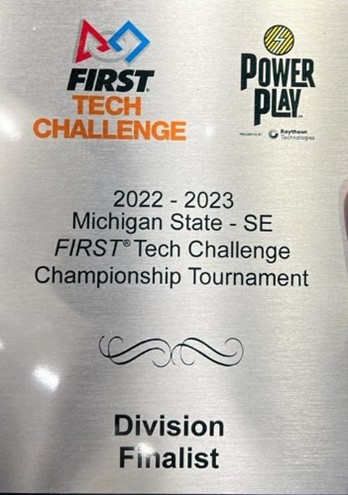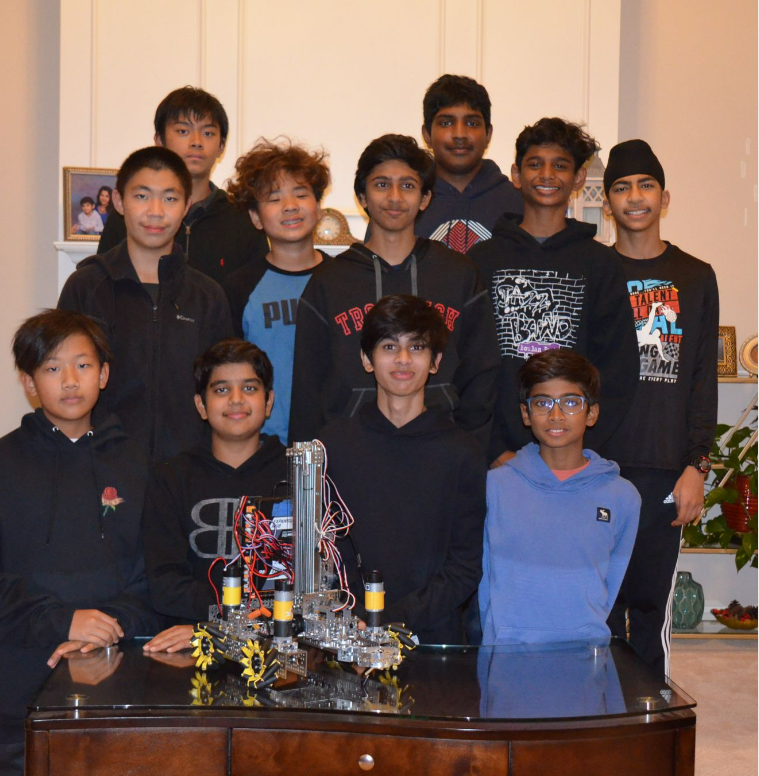 FIRST Tech Challenge is way more than building robots. FIRST Tech Challenge teams (up to 15 team members, grades 7-12) are challenged to design, build, program, and operate robots to compete in a head-to-head challenge in an alliance format. Guided by adult coaches and mentors, students develop STEM skills and practice engineering principles, while realizing the value of hard work, innovation, and working as a team. Learn more about seasonal and regional championship events and FIRST Championship here.
With Siemens' sponsorship and support, the Infinity & Beyond team can design, build, code, and innovate their robots and continue their learning on robotics. Siemens-sponsored t-shirts and team materials are proudly displayed at all events and tournaments. Siemens also offers several resources for FIRST coaches and teams every year.
Congratulations to Infinity & Beyond for their achievement last year, as Siemens continues to empower the next generation leaders! Learn more about Siemens support for FIRST at www.siemens.com/firstrobotics.
As an academic ambassador we also create sustainability awareness through STEM and Community outreach.

Anand Balakrishnan
CAD Fabrication

The individual received one-hour training on SolidEdge CAD tool from Siemens for CAD fabrication, and then spent two weeks completing hands-on assignments to gain more experience. As a result of this training and experience, they were able to design a game element (beacon) and a solid claw for their robot.
Beacon Fabrication
Funnel shaped inside to easy flow thru when dropped by a claw

Adopt Machine Learning for Autonomous
The team adopted machine learning for autonomous operations, specifically learning how to train TensorFlow to recognize their team's custom signal sleeve images and other objects using the FTC-ML tool. To train the model, they created a short video showing three different objects in the sleeve at three different positions, with a total length of 18 seconds (3 seconds per object/side). They uploaded the video and used the CSRT algorithm to create a dataset, which was then used to train a TensorFlow model for approximately 30 minutes. Finally, they downloaded the file and used it in their autonomous program. This approach allowed the team to use machine learning to help their robot autonomously recognize and respond to specific objects, improving their overall performance.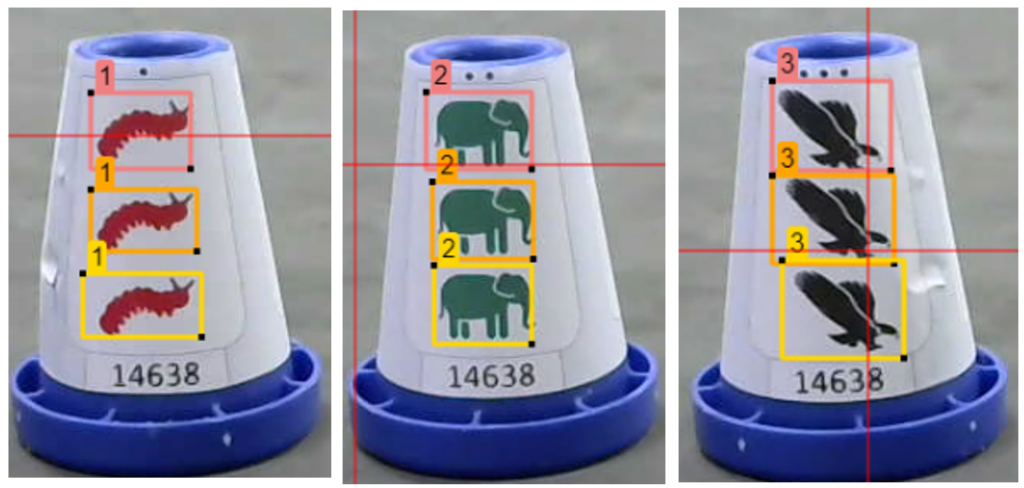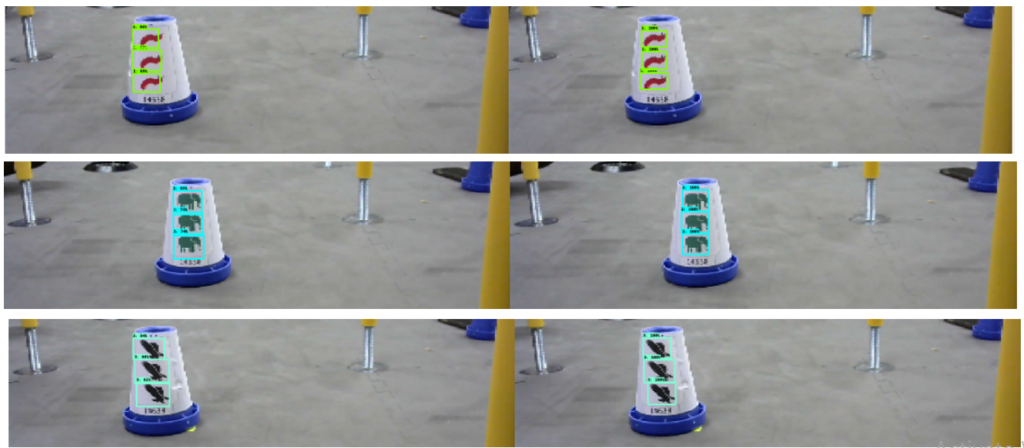 Outreach – STEM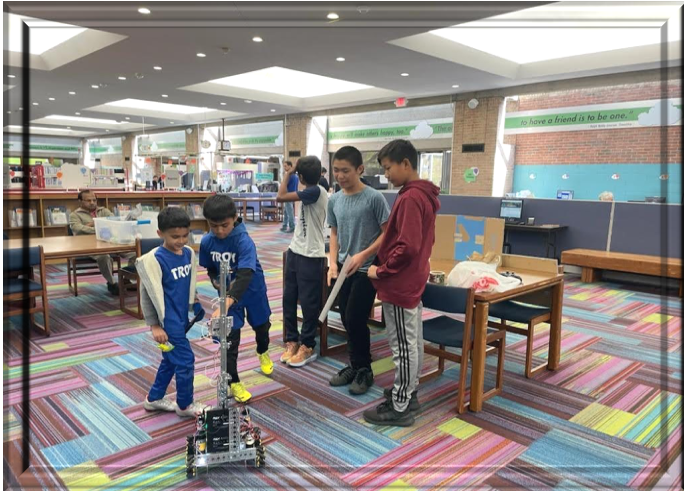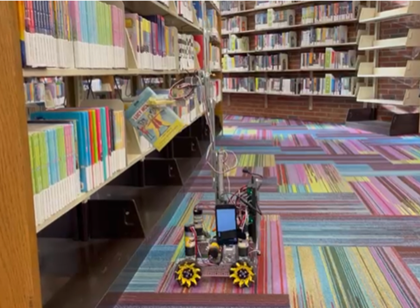 STEM in library
We went to the Troy public library and showed people how robots can help make the work so easy, even in places like a library. We were extremely happy to see how curious and excited the kids and the adults were seeing our robot work. We had many questions about what we were doing and interest in learning how they can get involved in robotics too.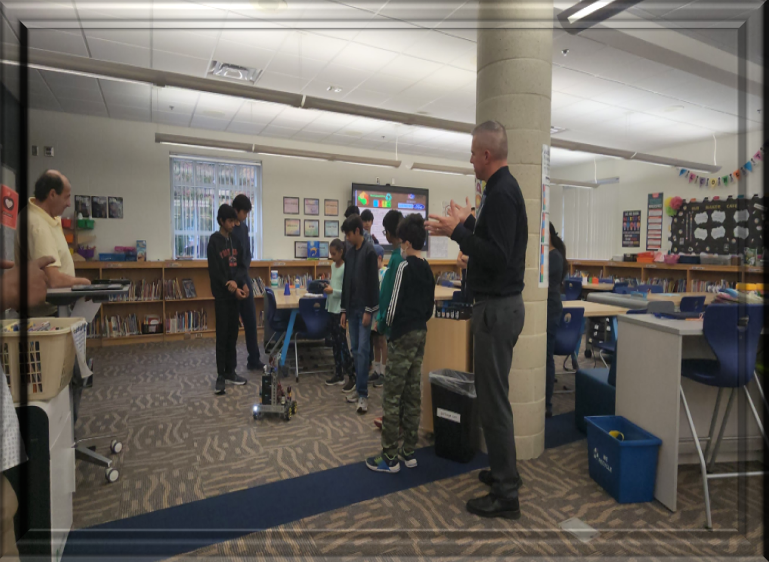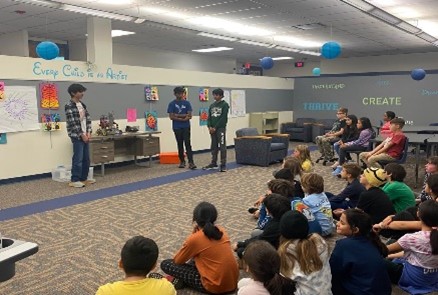 Elementary school
We visited different schools in Troy and met more than 100 Students.  We showed them our robot and demonstrated how fun the learning process is. Many PTO parents expressed interest in enrolling their children in FIRST Lego League and we were able to share that information with them.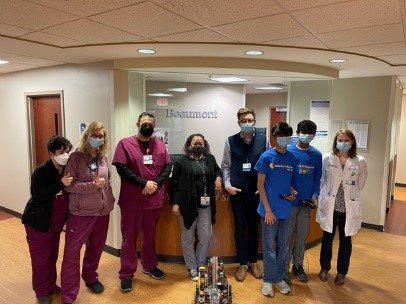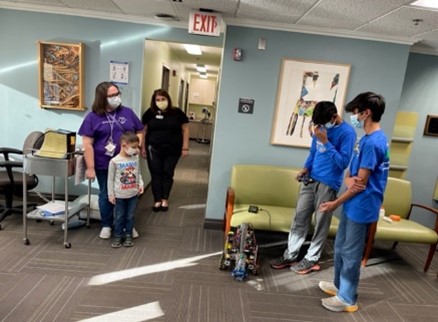 Robotics in medicine (Beaumont Clinic)
We reached out to Beaumont and demonstrated how a Robot can pick up medicine, inhalers and other essentials and deliver to the patients. Many patients were thrilled to see their medication delivered to their hands via our robot. Doctor's, staff and nurses wanted to see speech to action robots, which we are planning to build in the coming months. We also showed them how our robot is able to detect an object and perform its task.
Outreach – Community Service Projects
Covenant House Michigan – Detroit
Covenant House builds a bridge to hope for young people facing homelessness and survivors of trafficking, through unconditional love, absolute respect, and relentless support. Covenant House operates 24/7 in 34 cities across six countries and our high-quality programs are designed to empower young people to rise and overcome adversity, today and in the future
This year Infinity and Beyond decided to participate in the Covenant House Christmas wish list drive. When we spoke with the staff member responsible for raising funds she told us that many of the youth never owned one single new item in their life. So, as a team we reached out to people asking them to donate one item of their choice to the registry. Since we were not allowed to be on the campus, we used Amazon to buy the items and ensure they got delivered for Chritmas.
School supplies to Detroit public school
One of our Parent volunteers is associated with a non-profit organization that works hand in hand with Detroit Schools with limited resources. We are planning to buy school supplies for the kids from the funds raised through a car wash.
This article first appeared on the Siemens Digital Industries Software blog at https://blogs.sw.siemens.com/academic/siemens-employees-innovating-through-digitalization-and-leading-next-generation-in-the-first-tech-challenge-ftc-robotics-competition/