Corporate
Siemens Bootcamp Empowers Startups from Stage Two Competition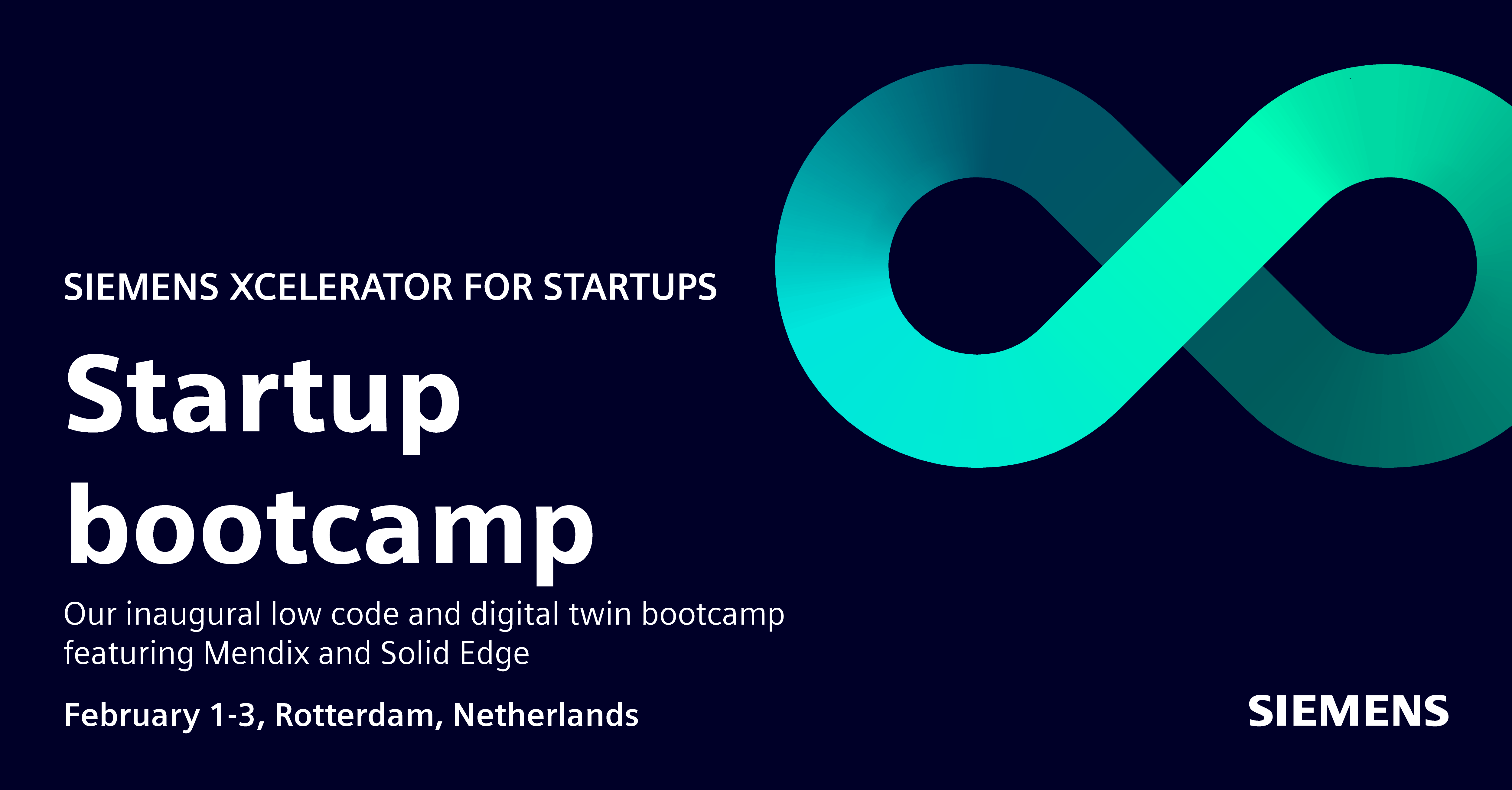 Startups are the future. Siemens empowers education and startups in building the future of innovation.
Siemens Sponsors StageTwo 2022
Since 2021, Siemens Xcelerator for startups has been a proud sponsor of Stage Two, the first pan-European competition for promising startups emerging out of leading European universities. Each year, 50 high-potential startups are nominated from university-affiliated entrepreneurship centers across 21 different countries. This February, Siemens is proud to offer our inaugural Low Code meets Digital Twin bootcamp featuring Mendix and Solid Edge to three very impressive startups who competed at Stage Two in October 2022.
What is our Bootcamp?
As technology continues to develop dynamically but product life cycles continue to shorten, it has become increasingly important to efficiently turn new ideas into reality and bring them to market. Our 3-day bootcamp will take place at the Mendix Headquarters in Rotterdam, Netherlands. Topics will include entrepreneurship training, coaching on how to quickly and cost-effectively develop products with a solid foundation, and how to develop mobile and web apps at scale with the right solutions.
Startup Spotlight: AniML
The first startup participating in Siemens' bootcamp is AniML from Imperial College London. AniML aims to address the pressing need for a better way to monitor the health of dogs. For thousands of years, pets have been of the utmost importance to their human companions; and as one of the first domesticated animals, dogs have been particularly special. But being a pet owner comes with the important responsibility of maintaining your dog's health. AniML recognizes the need of owners and veternarians to fully understand a dog's real-time health, especially when they are ill. Thus, they developed a series of wearable sensors that are suited for dogs and can capture health-related physiological signals. With these sensors providing key information about a dog's health and well-being, dog owners and veterinarians alike will be able to better support and connect with their animal companions.
Startup Spotlight: Boxxy
A second participating startup is Boxxy from the Stockholm School of Economics. Boxxy aims to address the unique challenges that have arisen with the increased popularity of grocery delivery services. Since routing and delivery drop-off times are inefficient, the current model of grocery delivery is not sustainable. As a solution, Boxxy has designed proprietary temperature lockers that are placed in convenient locations close to home. Their entrance control solution also ensures that a delivery-person can access a building in order to transfer deliveries to the lockers. With these lockers, users will be able to use the service 24/7 without missing a delivery; furthermore, streamlined drop-off times and better resource utilization will lead to more sustainable deliveries.
Startup Spotlight: Untap
The third startup participating in the bootcamp is Untap from Imperial College London. Untap addresses the pressing need to be proactive about viral transmissions, especially during our current COVID-19 pandemic. Untap has created a system that detects viruses in community buildings by using PCR in wastewater. With this patent-pending device, Untap is able to detect viruses in a community on day zero of infection. With early detection, communities can more efficiently decide on the appropriate prevention measures to ensure the safety of residents.
Connect:
Siemens Xcelerator for Startups
Through the Xcelerator for Startups program, Siemens offers a comprehensive and integrated portfolio of software and services. Whether you are an entrepreneur in product design, system simulation, operations, IoT, lifecycle analytics, or in search of development tool kits, Siemens has a software solution. From product conception to business scale-up, Siemens can support you throughout all stages of your startup journey. Learn More.
This article first appeared on the Siemens Digital Industries Software blog at https://blogs.sw.siemens.com/academic/siemens-bootcamp-empowers-startups-from-stage-two-competition/