Real-World Competitions and Curricula Nurture Love of Engineering in Future-Ready Graduates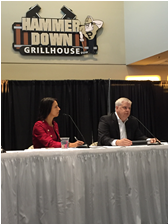 Siemens PLM Software supports numerous competitions and provides curriculum to ensure that our academic partners have the power to transform students' college educations and give them the real-world experience they need to succeed.
Learning Advantage, the comprehensive one-stop learning resource is always free for our Academic users. Learning Advantage now features a section specifically geared toward our Academic audience. In addition to all of the awesome resources you've come to rely on in Learning Advantage, now, anyone with our free Academic Gold membership will see a special category selection within the Self-Paced Courses section called Academic Resource Center. The Academic Resource Center in Learning Advantage currently has a small selection of resources with more coming soon.
Picture by Bart van Overbeeke
Solar Team Eindhoven is a multidisciplinary team of 23 students from Eindhoven University of Technology, the team develops a solar-powered car with the help of Siemens NX that runs further than the two predecessors during an 18-month study project for Eindhoven University of Technology. In October 2017, the team won the World Solar Challenge in Australia.
PACE held its 18th successful year in Toluca, Mexico in this July. PACE real-world competition drives future talent and mobility of 400 students from 40 countries; The Siemens PLM Software PACE Excellence in PLM Award was presented to Team 5 during the forum. The team was able to demonstrate and communicate the most effective use of NX, Simcenter and Teamcenter software in their vehicles, in support of PACE forum deliverables.
Greenteam Stuttgart raced to victory at Germany's famed Hockenheimring racetrack during this year's FSG competition. Siemens is proud to sponsor many of the teams competing at this year's Formula Student Germany, and especially proud to sponsor the winning team out of Stuttgart! The teams are equipped with industrial strength software and the training and support they need to gain real-world skills.
The EcoCAR 3 competition is a unique, four-year long event that is sponsored by the U.S. Department of Energy, General Motors, Siemens PLM software, and managed by Argon National Labs. Learning is an active and dynamic process. It needs to be experiential, mindful, and engaging. That's why innovative learning opportunities like the Advanced Vehicle Technology Competition's (AVTC) EcoCAR 3 are so important. As learning institutions around the nation continue to face difficulties providing their students with the skills required to thrive in the competitive industry 4.0 environment, real- world competitions like EcoCAR 3 are providing students with the tools, knowledge, and experience necessary for them to find career success.
This year the Gathering of Goblins saw 82 teams of 9-11 year olds from 57 Primary schools from the UK, Spain and China compete in three 'on track' events during the day, including a slalom, drag race and chicane sprint event. The 'Best Global Team' award was presented to the Greenpower China team that travelled all the way from Beijing to compete in the event. The delegation are very impressed with the past Solid Edge designs of Greenpower cars and also new features of Solid Edge ST10 which includes Reverse Engineering and excellent Additive Manufacturing capabilities! With Greenpower, students are live their dream.
Greenpower 2017 International Finals took place at the Rockingham Race track on October. Team PSEM from the University of Lisbon, Portugal, returned with a fully carbon fiber monocoque, and for the third consecutive year, they won Siemens Engineering and Design Award, in the F24+ category.
Siemens joined SAE as a sponsor for their Formula SAE Michigan competition. During Siemens PLM skillshop session, students are listening very carefully on how engineering software (CAE, CAD, CAM) to help them find better designs, faster.
Purdue University recently hosted a Manufacturing Forum, titled "Catching the Digital Wave" at the West Lafayette campus.Panel discussions were held between the presentations, with Siemens PLM Senior VP and CTO, Jim Rusk, participating in a session on "Strategies to Implement Digital Manufacturing Technologies Now".Jim discussed our vision for acquiring technologies to complete our digital portfolio, while highlighting the significance that big data will play and how MindSphere will be an integral part of our solution. Jim also pointed out to the audience how our generative design and convergent modeling methods are unique and enable companies to move towards a digital enterprise today.Jim also reiterated our commitment to support academia in helping prepare the next generation of engineers for Industry 4.0.
On a sunny Southern California morning, the air buzzed with excitement as dozens of teams from all over the world started erecting tents and unloading trunks of equipment, it is SpaceX Hyperloop Competition. January 2017 saw the first actual "pods in tubes" competition at the SpaceX Hyperloop track where Delft University unsurprisingly won the highest overall score. Even then, though, there was a hint of the WARR team's future success, as they won the Fastest Pod award back in January. Siemens is proud to have provided the software to do the technical heavy lifting for many of the teams throughout this competition – including the winning WARR team from TU Munich!
In past months, there are new academic partners joined Siemens academic family, to co-work for empowering future digital talents: Swinburne University of Technology in Australia, University of South Carolina in U.S, Indian Register of Shipping launched Center of Excellence etc. More and more universities are looking for how digital twin supports their students' advanced engineering skills. And again Siemens Learning Advantage portal allows instructors to have self-space courses that by providing short, skill-based resources that you can assign to your students.
For more information, please visit our community and academic homepage.
This article first appeared on the Siemens Digital Industries Software blog at https://blogs.sw.siemens.com/academic/real-world-competitions-and-curricula-nurture-love-of-engineering-in-future-ready-graduates/