PACE Annual Forum Kicks Off in Sao Paulo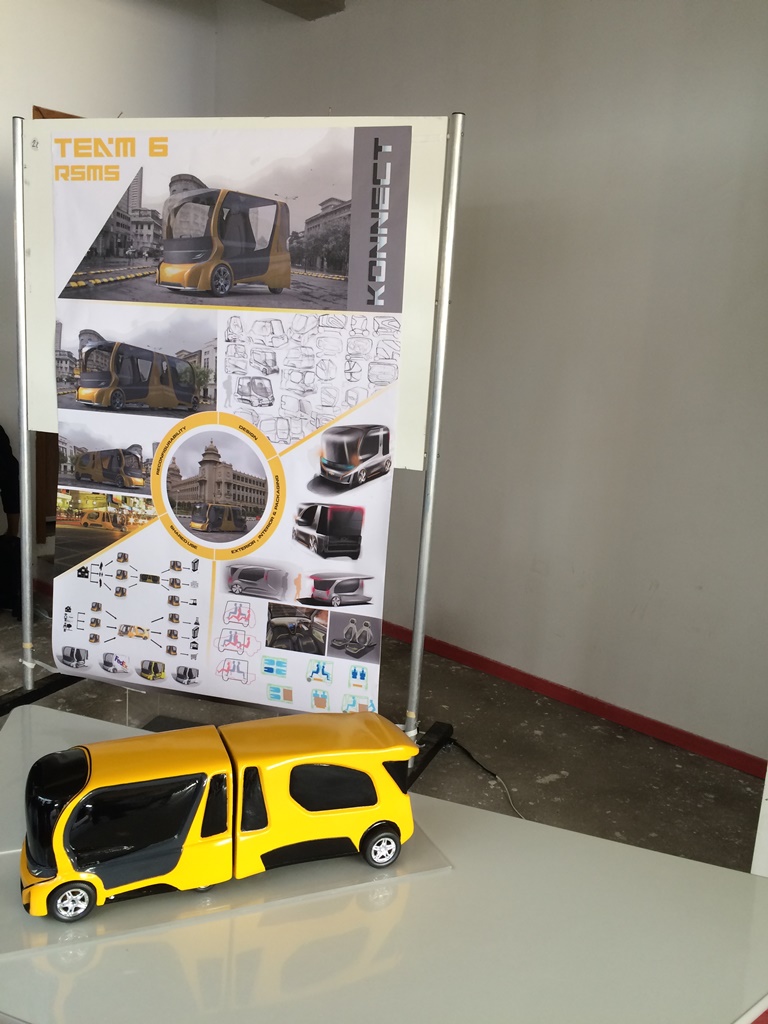 More than 220 students, 85 faculty from 50 PACE schools in 12 countries and 90 industry representatives gathered in Sao Paulo, Brazil for the PACE Annual Forum Kickoff. The welcome reception took place Sunday night at the Departmento de Engenharia Mecâica – Escola Politécnica da USP. For many students, it was their first time to meet their teammates face-to-face.
Beginning on Monday, eight Reconfigurable Shared-Use Mobility Systems (RSMS) teams gave presentations on their market research, design and manufacture of their prototype RSMS's. Students from all across the world put a lot of effort into their projects the past year, and this forum is their chance to shine.
Team #8 was the first to present its awesome, leaf-based design prototype, REVO. The team used Tecnomatix for Plant Design. The REVO team included students from ITESM-Toluca (Mexico), University of Puerto Rico (US), Universidad Iberoamericana (Mexico), and Centro Universitário da FEI (Brazil).
Team #1 ws next up, with team members from RheinMain Univ of Applied Science (Germany), University of Sao Paulo (Brazil), New Mexico State University (US), University of Ontario Institute of Technology (Canada), and Howard University (US). They used Teamcenter to work collaboratively, and used NX as their CAD tool.
After presentations everyone had time to explore. Check out the cool mini car Team #4 built! The car can extend the middle part to enlarge the space. Team #4 includes students from Tongji University (China), Kookmin University (Korea), Hunan University (China), Politecnico di Torino (Italy), Prairie View A&M University (US).
Here comes Team #6 with its KONNECT. Designed mainly for the Indian market, this car can be divided into two parts and work separately. Team #6 members are from PES University (India), Wuhan University of Technology (China), Ramiah University of Applied Sciences (India), SJCE (India), Michigan Tech (US).
You can read more stories about 2015 PACE Forum here:
This article first appeared on the Siemens Digital Industries Software blog at https://blogs.sw.siemens.com/academic/pace-annual-forum-kicks-off-in-sao-paulo/