Learn how to gain access to online tool Learning Advantage FREE for educators & students!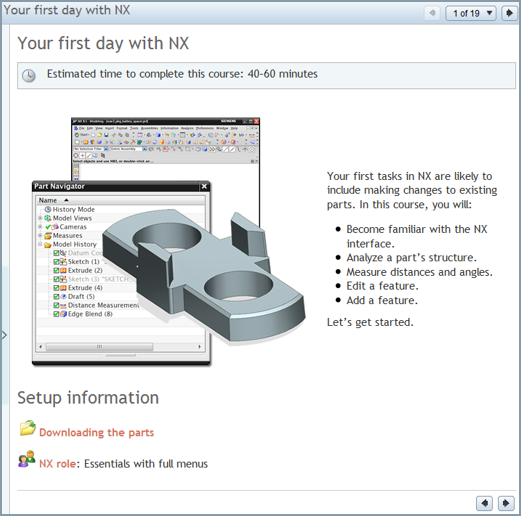 One of the core objectives of the Siemens academic program is to prepare the next generation of engineers for the digital enterprise – to be ready to hit the ground running by using the latest technology on the market.
Earlier in the year we announced that Learning Advantage was free to all educators and students at academic institutions who were using our software and that we were working on a process for colleges and universities to be able to provide free access to their enrolled students.
Well that process is now in place. Yay!
In case you don't know; Learning Advantage is a comprehensive and convenient online learning tool with more than 3,000 online courses and assessments for learning NX, Teamcenter, Tecnomatix and LMS.To qualify for this great online learning tool you need to first redeem your Leaning Advantage (TG20000E) membership and designate an administrator for these subscriptions. If you don't know how to do this please contact your local Siemens contact or one of the following:
Bijy Vattathara (Americas)
Hilary Lu (AP)
Anna Garton (EMEA)
who will be able to assist you and make sure you have this tool with your software.
Once you have TG20000E you will be able to let your students know how to self-register for their own version of Learning Advantage to help with their studies. The way this works is by using the instituion domain name, students must have an active email account at their place of education to be able to gain access to Learning Advantage.
This FAQ document is a really helpful guide to get you started.
Some universities like Loughborough University in the UK are already using Learning Advantage as a teaching aid, we'd love to hear more stories where Learning Advantage is being used to help student learning, please share your experience with us.
We would also like to make you aware of the a recent asset you can use from Dr. Leu of Missouri University of Science and Technology – follow this link for how to gain access to a Free NX 10 Online Tutorial
Siemens is investing in providing stronger curriculum and training to students and educators using our software, on that note I would like to share a few more video tutorials that may also come in handy:
We hope you enjoying Learning with Learning Advantage!
– Anna
This article first appeared on the Siemens Digital Industries Software blog at https://blogs.sw.siemens.com/academic/learn-how-to-gain-access-to-online-tool-learning-advantage-free-for-educators-students/