Corporate
Empowering Vietnamese vocational college students for Industry 4.0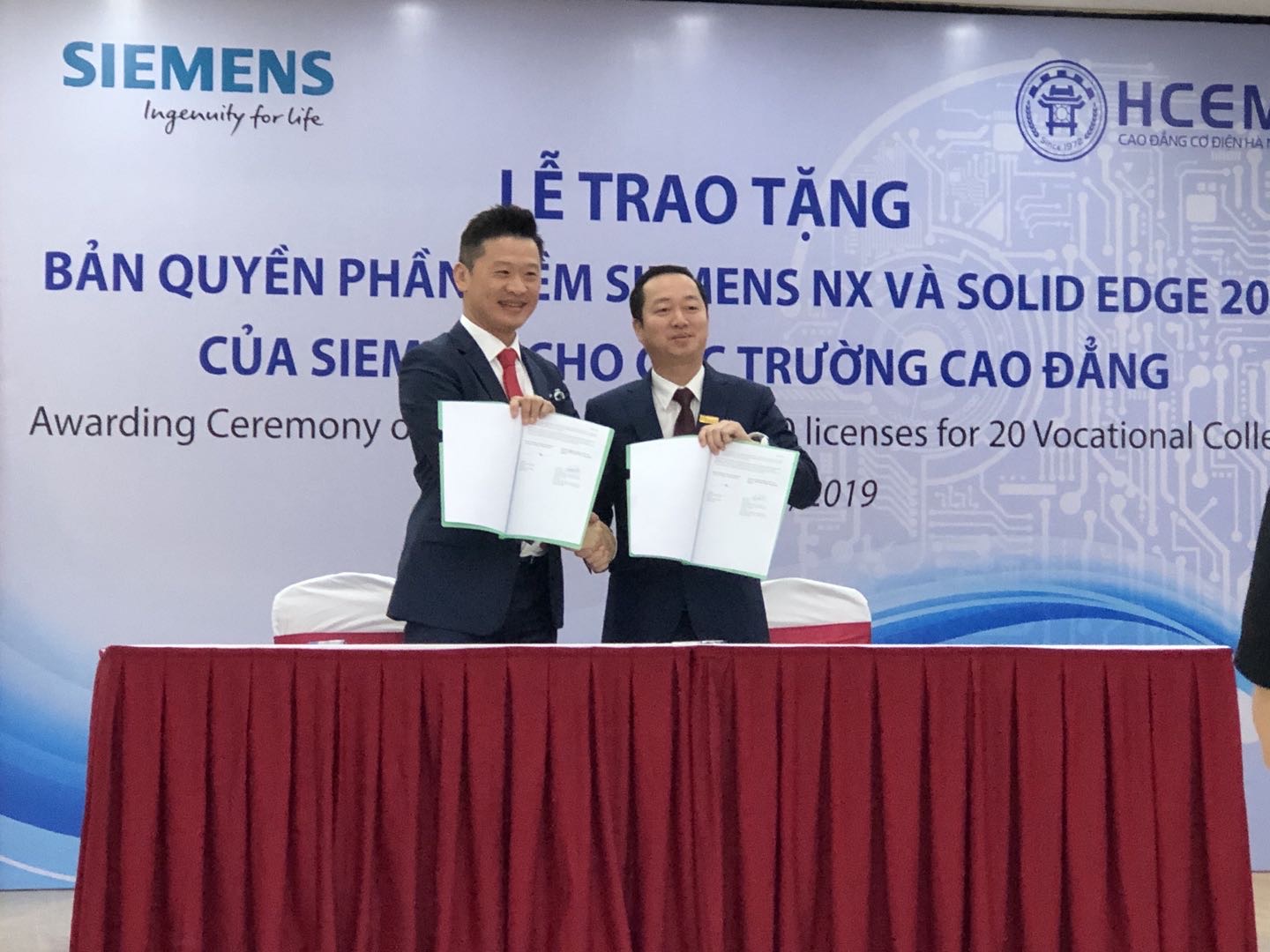 Last week, a ceremony for 20 vocational institutes joining Siemens Academic Partner Program took place in Hanoi College for Electro-Mechanics. Similar to the German style of technical education, the emphasis in Vietnam is hands-on skills and practical applications.
Digitalization
With the focus on practical skills and not just theory, the students at these 20 vocational institutes will be trained to use the Siemens digital twin for product design, production and performance; optimizing the entire manufacturing value chain.
The benefit to the Vietnamese industry will be the lower cost of production and faster time-to-market, moving from mass production to mass customization – all made achievable by the use of Siemens solutions from software to hardware under one roof.
Made in Vietnam 4.0
Recently, Vietnam has launched a 'Made in Vietnam 4.0 Program' as part of the country's efforts and preparation for Industry 4.0. The program would facilitate development of new industries, encourage new policies, mindset and technology towards Industry 4.0. According to the Vietnamese Prime Minister Nguyen Xuan Phuc during the World Economic Forum (WEF) 2019, the Vietnam government fully supports new business models and ideas based on Industry 4.0. He expressed Vietnam's intention to be at the forefront of the new industrial revolution to secure sustainable economic development.
We believe these partnerships will form the backbone of the industry 4.0 trend in Vietnam, driving Prime Minister Nguyen's grand vision to propel Vietnam to the forefront of the Smart Manufacturing world. The Siemens Academic Partner Program will empower the new generation of digital talent with industry ready digital skills while supporting the academia-industry ecosystem in Vietnam.
For more information on Siemens Digital Industries Software Academic Partner Program information, please refer to: www.siemens.com/software/academic
This article first appeared on the Siemens Digital Industries Software blog at https://blogs.sw.siemens.com/academic/empowering-vietnamese-vocational-college-students-for-industry-4-0/