AerosPACE fosters the aerospace engineering talent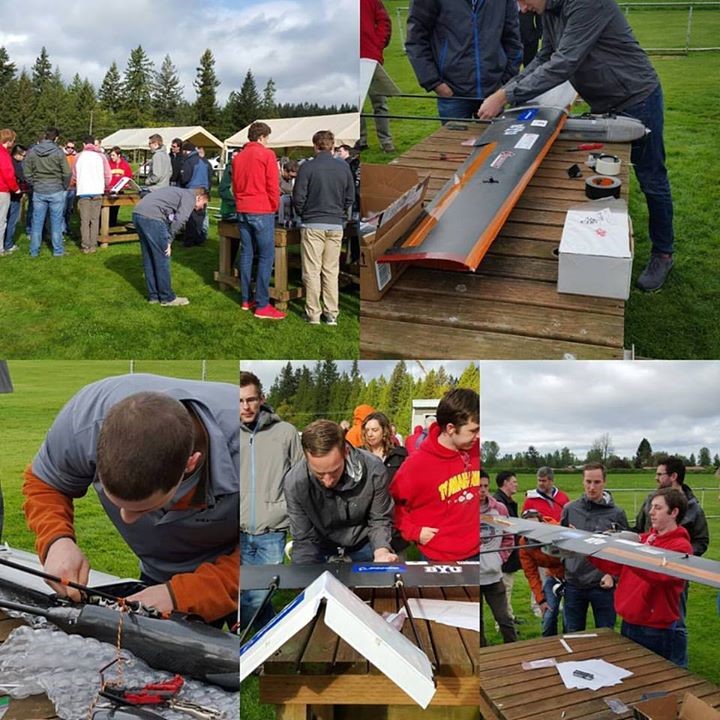 The demand for Science, Technology, Engineering and Mathematics (STEM) talent is rapidly growing. Since the first mechanical boom in 1784, the degree of complexity of technology has increased, requiring more advanced manufacturing skillset. Now, STEM careers are the driving force for global leadership.
Change the Equation foresees a growth of 19 percent in computing, 16 percent in advanced manufacturing and 12 percent in engineering positions between 2014 and 2024. Despite the need for talent, the world struggles to find qualified STEM employees because of a skills gap. Brookings Institute found 40 percent of U.S. companies could not fill positions because of a lack of skills in 2013. Many students graduate college or university without professional industry experience.
To mitigate the skills gap, Boeing sponsors Aerospace Partners for the Advancement of Collaborative Engineering (AerosPACE). It is a coalition of industry, academia and government to foster the pipeline of technical talent in the aerospace field by challenging students with a real-world project.
WheatHawk CAD image
Fabian Zender, engineering performance coach at the Boeing Company said AerosPACE exposes students to the real-world."AerosPACE shows how to make less expensive and more scalable designs, which is how work gets done in the industry," Zender said.
Students from eight universities across the U.S. collaboratively design-build-test and fly an innovative aerospace product using cutting-edge materials and multi-user CAD platforms, such as Siemens NX. The participating teams include Brigham Young University, Clemson University, Everett Community College, Georgia Institute of Technology, Purdue University, Tuskegee University, Washington State University (WSU), and WSU-Everett.
Images from April 2016 AerosPACE Fly-off near Seattle


Over the course of two semesters, students from several universities, teamed with their geographically dispersed peers, were tasked with designing, building, testing, and flying an unmanned aircraft system (UAS) that performs an autonomous survey mission.
What makes AerosPACE unique is its multi-university nature. Multiple schools work on each UAS without face-to-face interaction. Teams virtually interact through web meetings and exchange of CAD data. This year, teams met each other at events near Seattle, Washington and Atlanta, Georgia.
Communications is especially important because teams come together across different time zones. For instance, many teams consist of students who attend universities in different parts of the country. That is by design: figuring out how to conduct meetings and collaborate to complete their projects more efficiently helps students understand the challenges faced by engineers at companies like Boeing when working with multiple suppliers and colleagues.

Zender also said this long-distance collaboration helps students acquire interpersonal skills, something that is not always a focus on the engineering courses. In some cases, professors discourage collaboration among students.
"Communication is a vital part of collaboration," Zender said. "Communication on engineering projects extends beyond conversations and emails and requires an entirely different collaboration suite to relay the various aspects of a design and its associated engineering data."
Aaron Inouye, Brigham Young University graduate, said his experience with AerosPACE to use professional cutting-edge materials prepared him to overcome the learning curve at his post-graduate job.
"The AerosPACE program facilitated an excellent real life work scenario and taught me the value of pulling from the wealth of knowledge and experience that we have surrounding us," said Inouye. "These skills that were learned within the program have proved to be universal and have become the foundational building blocks for my career."
Boasting numerous top awards including industry-academy collaboration and innovation in education, best social collaborative learning program, and best extended enterprises learning program, AerosPACE helps spur collaboration, innovation and education among future aerospace engineers. Stay tuned for updates on the official website.
Jerry
This article first appeared on the Siemens Digital Industries Software blog at https://blogs.sw.siemens.com/academic/aerospace-fosters-the-aerospace-engineering-talent/