Corporate
Accelerate digital transformation with the benefits of SaaS
Your company is different than the others so why would you want to approach digital transformation like other companies do? When it comes to product and process design and development, optimization and even company culture, every organization's needs of a digital transformation are different.
What does it mean to go through a digital transformation? It's embracing advanced technology that benefits your business. It's seeing a long-term view of the disruptive changes and implementing the solutions before it overwhelms the company.
Remember how revolutionary it was to combine a phone, mp3 player and internet onto a single device? Now, 15 years later, everyone has access to the world on their phone. This change didn't happen overnight, but over a decade.
Technological transformations don't happen at the flip of a switch, which is why it's imperative to initiate a digital mindset today to best meet the challenges of tomorrow. In a recent Lifecycle Insights survey, it was discovered that progressive companies were showing a 10 percent increase in projects that met or exceeded revenue targets and realizing a 9 percent increase in projects that meet or exceed margin targets. Imagine the opportunities gained over the last year as global supply chain issues grew, inflation soared and the skills gap within companies rose amid continuing difficulties in hiring as retirement attrition increased. The Lifecycle Insights reports highlighted how even incremental advancements toward digitalization can have monumental benefits.
Accessibility, flexibility and scalability for your digital transformation
Digital transformation is about progress, long-term viability, profitability through efficiency, and meeting the needs of the end-user via collaboration within the ecosystem — vendors, suppliers, customers, internal departments and engineering domains.
With the comprehensive digital twin – a major factor in successful digital transformation – companies can design and test products and processes before investing in materials or equipment​. This not only empowers innovators to create and improve new and existing products but ensure sustainability throughout the entire product's lifecycle.
One aspect of digital transformation that is boosting the efficiency and speed of innovation is Software as a Service (SaaS). This offers new possibilities to connect to the cloud and the opportunity to subscribe to software and services based on your needs.
Siemens Xcelerator as a Service is our company's SaaS offering and part of the Siemens Xcelerator business platform. It's designed to help you transform the everyday, provide flexibility to scale up and down as needed, and boost the capabilities of your team. Your teams can access a comprehensive digital twin in the cloud to ensure every stakeholder has the latest data and information of the product and can help provide quick feedback.
Using the benefits of SaaS to boost efficiency and performance
Let's take a look at how Xcelerator as a Service could optimize a product's design, process and performance with a home appliance like a dishwasher. As a large appliance manufacturer, your design engineer manages style and functionality and collaborates over the cloud with the designer who works with another engineer​ on simulating performance. An open ecosystem and accessibility from anywhere allow the engineers and designers to provide real-time feedback on the latest revisions whether they're in the same office or in different time zones, anytime.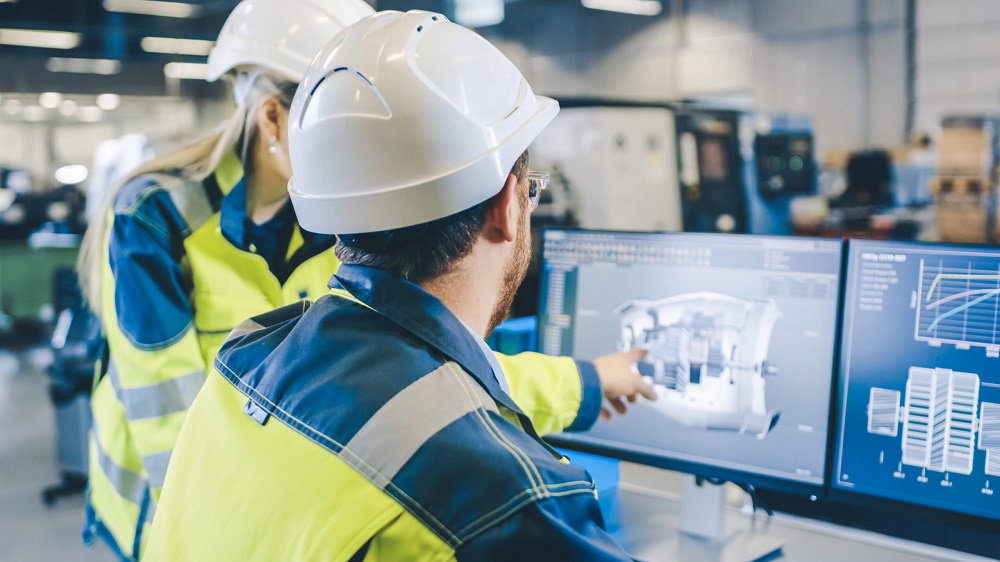 You can see how engineers, regardless of their domain, can design together under a secure network and deliver a better performing product.
From juice bottle packaging design to electric airplanes, the SaaS model opens up the infrastructure and access to the same high-end tools often used by large organizations, but at a fraction of the cost. The possibilities with Siemens Xcelerator as a Service gives companies the opportunities to embrace complexity and use it to their competitive advantage.
Transforming your business with Xcelerator as a Service
With Siemens Xcelerator as a Service, our goal is to provide companies, from the newest startups to the legacy large enterprises, with an integrated, holistic ecosystem that encompasses design, engineering, manufacturing, and service, in a continuous loop – with the digital twin at its core.
Our cloud-based offering allows you to scale your design, manufacturing and IoT capabilities to match product and market requirements, utilize new technologies quickly and cost-effectively, collaborate securely across engineering domains, and leverage your ecosystem as a network of innovation partners.
It helps you manage complexity without the costs of maintaining an on-premises infrastructure.
With the benefits of SaaS, companies of all sizes will find it easier to embrace digital transformation, collaborate more efficiently and remain competitive on a global scale.
Discover how Siemens Xcelerator as a Service can help you thrive.
This article first appeared on the Siemens Digital Industries Software blog at https://blogs.sw.siemens.com/xcelerator/2023/04/19/benefits-of-saas/