Xcelerator Academy: the next generation of learning offerings from Siemens.
Siemens Digital Industries Software will soon launch Xcelerator Academy, the one-stop shop for innovative and proven Learning Solutions.
Xcelerator Academy offers an integrated portfolio of software, learning services, and an application development platform – a package that speeds the digital transformation cycle wherever applied.
Learn – Perform – Get Certified". This is Xcelerator Academy in a nutshell.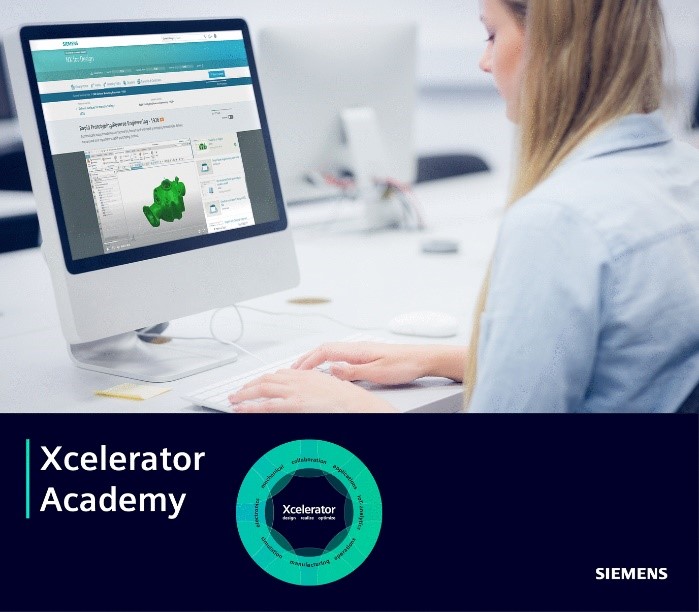 Accelerates product proficiency and solution adoption.
Is global in reach – with Siemens and Siemens' authorized partners.
Is both physical & virtual.
Allows maximal flexibility concerning time and manner of learning
Delivers training via Instructor-led, virtual instructor-led, on-demand, and self-paced modalities from the industry's largest & most experienced Customer Success organization.
Maximizes realized value with the Xcelerator portfolio.
offers a valid system of certifications, through which Partners & Users can evaluate the knowledge, skills and expertise within the Xcelerator Portfolio.
Everything you need to explore learning …
Everything you need to explore learning …
Learn more about Xcelerator Academy: Factsheet