Thought Leadership
The gigafactory race is on: How Siemens and Capgemini accelerate the battery manufacturing industry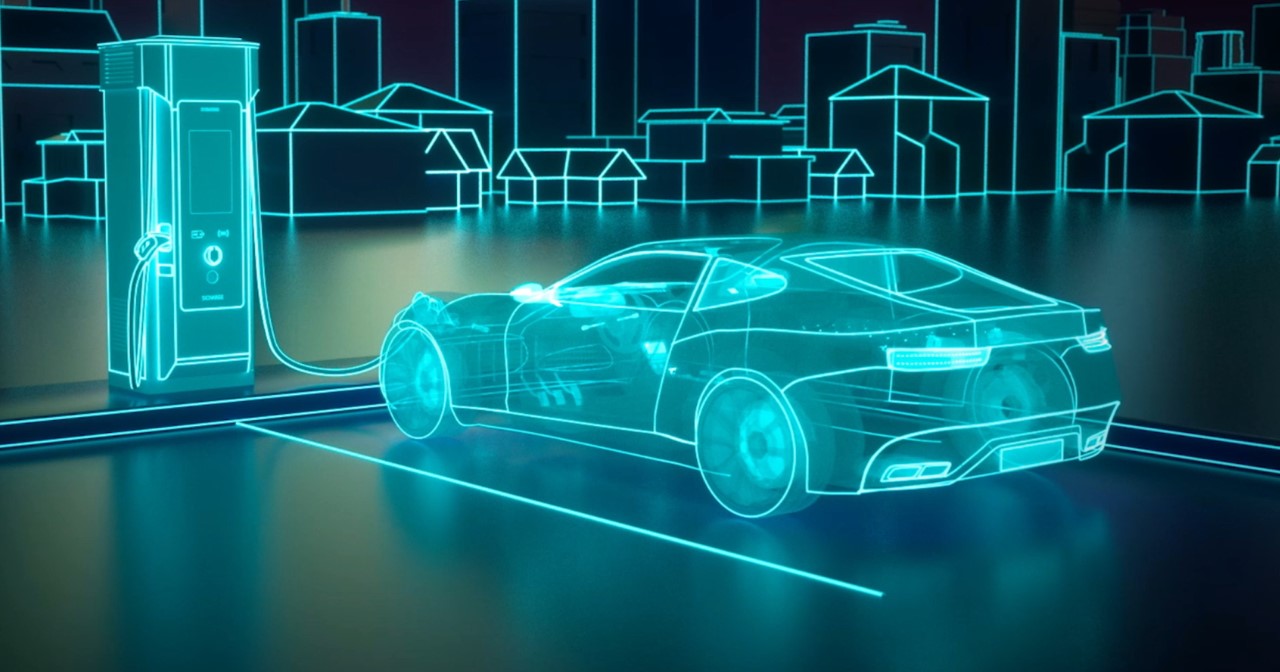 The battery industry has a huge challenge to scale up its production capacity.
The need for batteries has surged along with unprecedented growth in the use of electric vehicles (EVs), the push for electrified public transportation, and increasing storage needs in the energy industry. The battery ecosystem is expected to receive an investment of more than $300 billion by 2030, to keep-up with the rapidly growing demand. As a result, battery suppliers, EV and other manufacturers are looking for ways to build faster and put gigafactories — battery manufacturing plants where GWh worth of battery capacity can be built — into industrialized operation to rapidly increase production by a very large multiple. Building and operating gigafactories at such a breakneck pace to meet these growing needs, however, is not without challenges. Companies will have to plan carefully to stay competitive and mitigate the risks associated with quickly expanding, high volume production battery plants. Speed is essential as companies that can build batteries at scale and at cost first will take a large piece of the markets, while others that do not manage might not survive.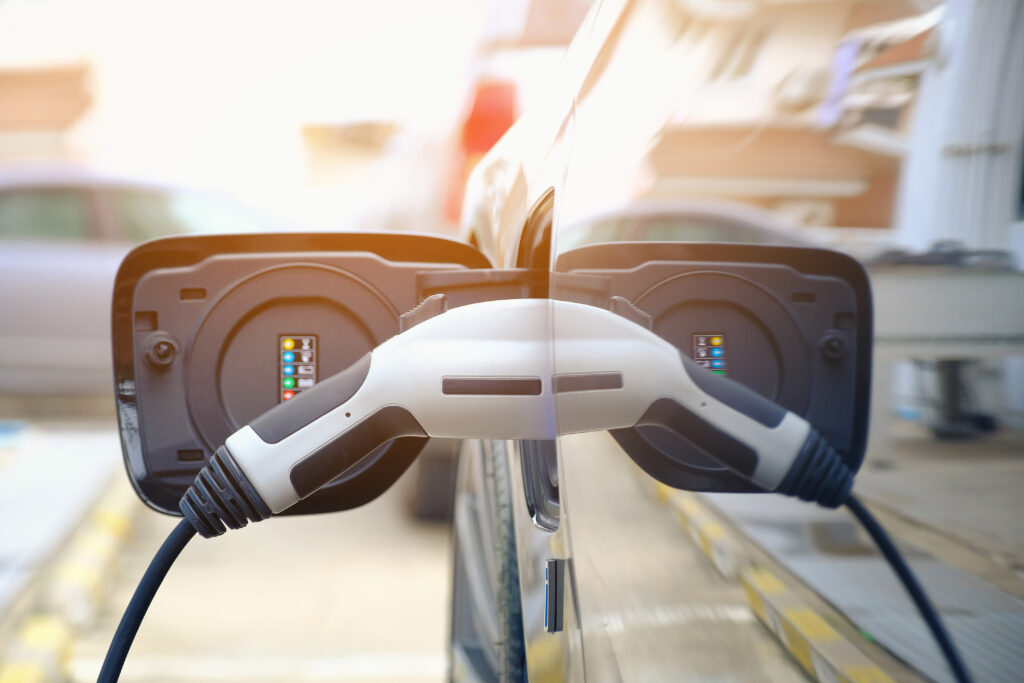 Understanding the Challenges
Producing batteries and their components is costly and highly complex. And as a multitude of new organizations race to market, even the incumbent players have acknowledged that they need to modernize and transform their operations. All players in the battery industry are facing a multitude of challenges, but the main three are:
Time-to-Market: Currently, the estimated time required to build a gigafactory and start production is five to seven years. Given the current demand for battery and battery components, this timeline is unacceptable. To remain competitive, manufacturing organizations need ways to streamline their processes to get gigafactories up and running faster at scale and quality.
High scrap rate: It is not enough to start production in a gigafactory quickly. Today, far too many gigafactories suffer from a high scrap rate—often in the 30-40% range. Such waste and its associated costs are unsustainable from a business perspective, as a 10% scrap rate reduction can save $200-$300 million per annum for a 30GWh factory. Furthermore, given that gigafactory output is supposed to help the world become more sustainable, the waste is also unacceptable from an environmental standpoint. High scrap rates result in increased energy consumption and more waste, not to mention costly delays in production.
Traceability: The upcoming EU battery regulation is requiring traceability along the full battery value chain. Other parts of the world are sure to follow on similar lines. But besides this regulatory need for this complex process, understanding how to improve the battery product, manufacturing processes, and workflows requires the ability to look at every step of the production process from design to build. To do this, data needs to be collected, managed, and correlated, while associated AI algorithms need to be developed and trained. Here, traceability together with data management is key.
Leveraging a Strong Solution and Implementation Partnership
The powerful partnership between Siemens and Capgemini accelerates battery companies as they work to build gigafactories and ramp-up production. These two companies' unique blend of technologies and professional services enables the battery industry to overcome the challenges fast and at scale, by for example:
Taking a simulation-first approach to gigafactory development: By leveraging digital twins of the cell, pack and manufacturing process as well as the gigafactory as a whole, organizations can virtually design and commission optimal production lines, thus minimize extensive prototyping and avoid costly changes on the factory floor. Our collective solutions and services can bring 2x acceleration in production ramp-up.
Connecting the digital and physical manifestations of gigafactories: By integrating data from virtual and physical facilities, organizations can facilitate end-to-end integration of the production process and accelerate physical commissioning. The integration of virtual and physical data can also identify and help organizations address potential quality or production issues. Teams are supported physically on shopfloor and in the digital the ramp-up, as well as the operations of the manufacturing at scale.
Developing and deploying data-driven operations: Data and the use of AI are the backbone to a new level in gigafactory performance. The Siemens-Capgemini partnership starts from a data-centric architecture blueprint for the battery industry and associated ontologies, tailoring it to the clients best fit and requirements. Together an end-to-end solutioning and deployment of hardware and software solutions and services from an enterprise level to the shop floor is offered out of one hand, enabling fully data-driven and closed loop operation, based on a highly scalable, flexible, and interoperable architecture. This way we can help companies achieve scrap rate reduction 3X faster.
Maintaining a secure platform: Cybersecurity is an ongoing concern. Organizations can ensure their gigafactories—and the vital data contained within—remain secure, by design and with associated operational cybersecurity services offered alongside.
There is even more Siemens and Capgemini offer to battery companies in terms of key capabilities, that will allow them to quickly create digital and procedural target blueprints, which incorporate the standard processes to support gigafactories in the industrialization phase. Leveraging this partnership enables organizations to quickly and efficiently implement comprehensive end-to-end solutions that can address the many challenges inherent to gigafactories — and help them remain competitive in a cutthroat marketplace.
Conclusion
To meet the growing demands for batteries, companies need to increase production quickly, cost-effectively and on a large scale. Given challenges including the need for speed, high scrap rate, quality increase, while enlarging throughput and a need for traceability, sustainability, and a skilled workforce, manufacturing organizations benefit when they can leverage the expertise of partners who are well-versed in the risks and rewards involved with building, scaling, or transforming gigafactories. The partnership between Siemens and Capgemini offers companies a winning set of solutions, services and industry know-how to help them reach their production goals and manufacturing targets.
To learn more about what Siemens and Capgemini's revolutionary partnership can do for you, watch Puneet Sinha, Senior Director of Battery Industry at Siemens Digital Industries Software, and Pierre Bagnon, Vice President and Head of Intelligent Industry Accelerator at Capgemini, discuss the challenges and solutions involved with scaling gigafactory production to meet growing battery needs.
---
Siemens Digital Industries Software helps organizations of all sizes digitally transform using software, hardware and services from the Siemens Xcelerator business platform. Siemens' software and the comprehensive digital twin enable companies to optimize their design, engineering and manufacturing processes to turn today's ideas into the sustainable products of the future. From chips to entire systems, from product to process, across all industries. Siemens Digital Industries Software – Accelerating transformation.
For more information on Siemens Digital Industries Software products and services, follow us on LinkedIn, Twitter, Facebook and Instagram.
This article first appeared on the Siemens Digital Industries Software blog at https://blogs.sw.siemens.com/thought-leadership/2023/09/05/the-gigafactory-race-is-on-how-siemens-and-capgemini-accelerate-the-battery-manufacturing-industry/