Advanced Machine Engineering in the cloud
In a recent article in engineering.com, Rahul Garg, V.P. of Mid-market program at Siemens Digital Industries Software, discusses the many issues in the industrial machinery landscape driving machine builders towards digitalizing their daily practices. Manufacturers want smarter machines to address competition globally in dealing with the supply chain and increasing regulatory and governmental requirements in energy and the environment.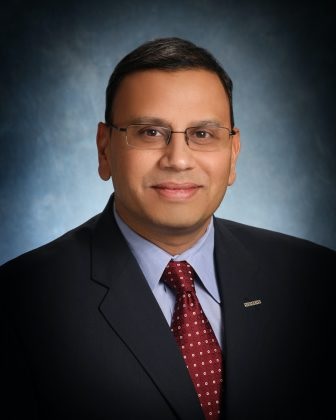 Learn more in the article.
Additionally, there is an essential need for agile, flexible machines for various products, so machine builders must engineer machines that integrate hardware, software, and services in a concerted environment. Finally, machine builders need integrated tools that can join automation and quality into the products with process efficiency and differentiate themselves from the competition.
Smarter software solutions support machine design and manufacturing using Advanced Machine Engineering (AME) – a digitally enabled approach to drive the creation of next-generation machines. Additionally, it delivers a cloud-based, digital thread that empowers companies to develop complex machines quickly, with lower development costs, leading to decreased production and operational costs.
It combines the digital twin with the mechanical, electrical, electronics and software engineering disciplines into a single source of truth — assisting engineering silos and streamlining the communication necessary for advanced machine design. The result: companies better manage their projects to connect complexity to provide profitable machines — a competitive advantage.
The cloud is essential to realizing advanced machine engineering's advantages that build smarter machines faster. The cloud promotes collaboration, aligning many engineering disciplines.
Cloud-based solutions help the mechanical, electrical, automation and software disciplines to merge under one integrated space. Also, it is more accessible and visible to each discipline's work stream, maximizing data reuse and supporting an integrated change process that ensures a standard delivery process while adapting to evolving best practices quickly.
Read Rahul's article to learn more.
---
Xcelerator, the comprehensive and integrated portfolio of software and services from Siemens Digital Industries Software, helps companies of all sizes create and leverage a comprehensive digital twin that provides organizations with new insights, opportunities and levels of automation to drive innovation.
For more information on Siemens Digital Industries Software products and services, visit siemens.com/software or follow us on LinkedIn, Twitter, Facebook and Instagram. Siemens Digital Industries Software – where today meets tomorrow.
Related links:
Smart Manufacturing podcast 01 – Uncovering Smart Manufacturing
Smart Manufacturing podcast 02 – The Convergence of IT and OT in Digitalized Manufacturing
Smart Manufacturing podcast 03 – Uncovering Closed-Loop Manufacturing
This article first appeared on the Siemens Digital Industries Software blog at https://blogs.sw.siemens.com/thought-leadership/2022/10/04/advanced-machine-engineering-in-the-cloud/