Thought Leadership
Smart Manufacturing – a holistic strategy
Smart manufacturing is coming to the fore in 2022 as a holistic strategy that considers the entire process throughout a product's entire lifecycle. It uses excellent connectivity and live data capture to improve the process.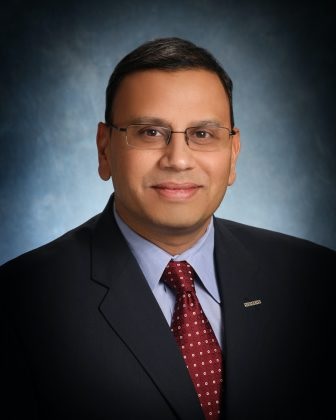 In a recent sme.org article, Rahul Garg, Vice President of Industrial Machinery and the SMB Program for Siemens Digital Industries Software, talks about how smart manufacturing bridges the gap between design and manufacturing environments by enabling collaboration through open, intelligent data exchange formats.
Learn more in the article.
Smart manufacturing benefits
In addition, digital transformation enables smart manufacturing to validate and manage modern manufacturing and assembly operations, thus providing improved quality at less cost. Companies extract this value from a wealth of information to reap notable benefits.
Connectability: This allows machines to communicate with other machinery in the plant through a machine builder (OEM).
Adaptability: With all the information generated by sensors and capabilities, smart machines recognize upstream products and processes changes, adjusting to dynamic operating conditions.
Predictability: Provides an increasing emphasis on improving the predictability of a machine's performance in the field based on digital simulation technologies, requiring a high-fidelity digital twin of the machine.
Extendability: Extends the life of a machine in the customer facility with predictive maintenance and adaptive performance. The objective is to create more value for a manufacturing customer and optimize cash flow.
Smart manufacturing reduces time-to-market and development costs by improving planning, faster validation of production alternatives, and mounting operational efficiency and manufacturing performance.
This methodology provides a fully IoT-interconnected environment where every factory machine, system or database drive insight from vital data using a low- or no-code tool interface. Then teams can respond to issues in real-time, remotely through a phone or tablet, continuing factory operation efficiency, whether people are there physically or not.
Concurrently, customers now demand more personalization and customization because of the long-term pressure to build and deliver innovative products faster. This market shift requires flexibility and efficient resources that do not compromise quality. A comprehensive digital enterprise rapidly responds to customer requests and market demands, providing new and innovative business areas for many industries. Additionally, it builds stronger resilience when unplanned disruptions occur. This process promotes invaluable advantages for quality, operation and speed to deliver a competitive advantage.
A multidisplinary approach
A suite of sophisticated software tools makes digital innovation using smart manufacturing possible. It is a multidisciplinary approach incorporated into a comprehensive digital twin of the machine and the overall manufacturing process. Therefore, it's essential to have the correct software to manage it. For instance, engineers provide the optimal design to balance cost and durability based on what they know about machine dynamics based on up-front simulation.
In addition, there is a closed-loop environment where manufacturing for machining and fabrication can use the same model. So, during operation, manufacturing execution software feeds data into the engineering space to provide a closed-loop of continual improvement. Manufacturing lets engineering know about the parts' real cost drivers with an integrated change management process. Subsequently, engineers iterate a solution quickly to provide the same durability at a lower fabricated cost.
Siemens Digital Industries Software provides the Xcelerator software solutions to help companies achieve optimum results. It enables innovative product and manufacturing design, while model-based systems engineering and digital thread capabilities confirm that data is accessible throughout the design, production and utilization flow.
Additionally, it gives a full spectrum of capabilities that connect and streamline all processes – from requirements planning, engineering, production to service. It is possible to combine all the domains to engineer, manufacture and deliver a smart factory by providing a higher level of automation with digitalization.
Therefore, you have an executable digital twin that realizes each step in the manufacturing process. This process allows machine manufacturers and designers to close the loop between manufacturing operations and engineering – creating more value.
Smart manufacturing and digital transformation show the full ability of an IoT-connected environment. It provides a factory environment where every machine, system or database is interconnected and drives actionable insight from data enabled in a low- or no-code tool interface. In turn, teams can respond to issues in real-time via phones or tablets – keeping the factory operating smoothly.
In addition, digital transformation provides the overall factory support to facilitate advanced technologies, innovative designs and collaboration. This allows industrial machinery OEMs to turn design complexity into a competitive advantage while delivering greater quality and reliability.
Case study
Tronrud Engineering AS, Hønefoss, Norway, was founded in 1977 and develops, manufactures, and supplies machines, equipment and automation solutions. It is a prime example of smart manufacturing implementation. In the past, Tronrud used prototyping to bring machines to life – a painstaking task. Fortunately, using Siemens'software portfolio suite during the development stage, a company can create 3D models of the machine and its parts to simulate its behavior. In addition, virtual commissioning allows testing of designs in a virtual environment before building the hardware.
The machine's digital twin enables work on the design, mechanics, and programming in parallel. So, Tronrud Engineering reduced its design phase by 10 percent and commissioning time by 25 percent, allowing less time on the shop floor and creating more machines with a shorter time to market.
The significant changes in using this software bring together design resources in collaboration between the software engineer, mechanical engineer and electrical engineer. In addition, it uses a virtual model, instead of a physical one, to let Tronrud Engineering test without the fear of damaging a machine prototype. Consequently, it saves cost and time with all correlations performed digitally.
Smart manufacturing bridges the gap between the design and manufacturing environments. It enables collaboration through open, intelligent data exchange formats. As a result, a digitalization strategy allows you to be a leader in your industry, thriving even when faced with unexpected disruptions.
Digital transformation provides the mainstay of the smart factory. It facilitates advanced technologies, innovative designs and tighter collaboration. Digital transformation enables industrial machinery OEMs to turn design complexity into a competitive advantage.*
Siemens' software solutions
Siemens' Xcelerator portfolio helps companies of all sizes create and leverage digital twins that provide organizations with new insights, opportunities, and automation levels to drive innovation.
For more information on Siemens Digital Industries Software products and services, visit siemens.com/software or follow us on LinkedIn, Twitter, Facebook and Instagram.
Siemens Digital Industries Software – where today meets tomorrow
Related links: 
Smart Manufacturing Takes Center Stage in 2022
Industrial-machinery and smart manufacturing 
Implementing smart manufacturing for a smart factory 
Smart manufacturing and industrial machinery – Podcast series
About the author:
Rahul Garg is Vice President of Industrial Machinery and the SMB Program for Siemens Digital Industries Software. He and his team are responsible for identifying and delivering strategic initiatives and developing solutions for the industry, working closely with industry-leading customers and providing thought leadership on new, emerging issues facing the machinery industry. Rahul's experience and insights are derived from a 25-year career of delivering software-based solutions for product engineering and manufacturing innovation for the global manufacturing industry. He has held leadership positions in multiple areas, including research and development, program management, sales and P&L management, having focused exclusively on the industrial machinery and heavy equipment industry since 2007. Rahul holds a master's degree in Computer Science from Wayne State University, with a concentration in Operations Management and Strategic Marketing, as well as a Bachelor of Computer Engineering degree in Computer Engineering from Bombay University.
This article first appeared on the Siemens Digital Industries Software blog at https://blogs.sw.siemens.com/thought-leadership/2022/03/30/smart-manufacturing-a-holistic-strategy/