Thought Leadership
Additive manufacturing advances with innovative alliance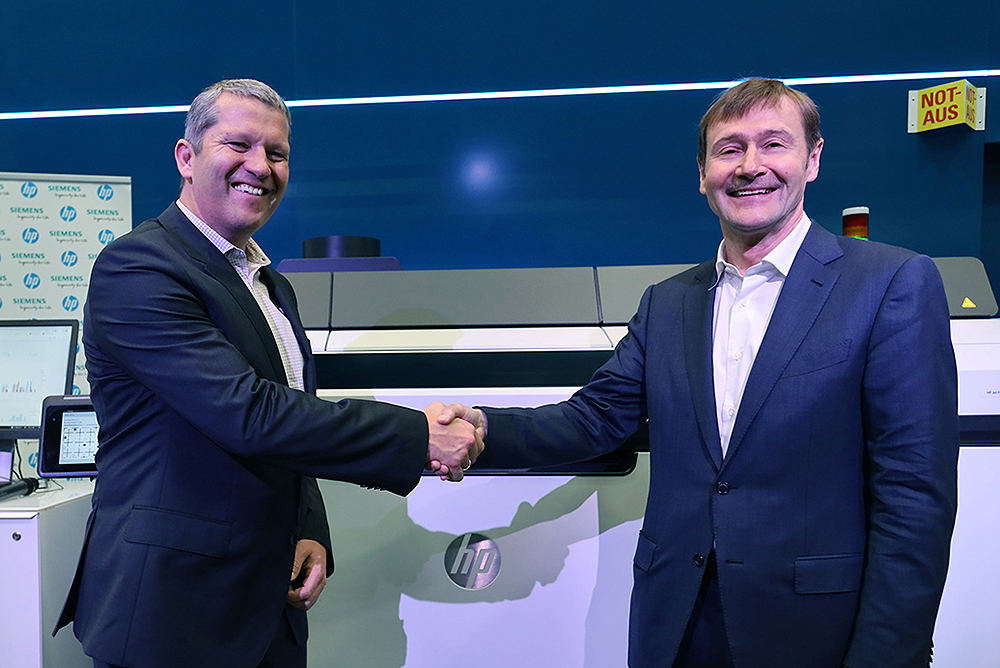 Manufacturing companies are revolutionizing their businesses and processes with industrial-scale additive manufacturing. What was inconceivable is now possible via 3D printing and simulation, to consolidate parts and processes with lighter-weight, robust materials and structures, merging the physical and virtual worlds to simulate products before printing; while providing on-demand personalization versus the high cost of mass production.
In the last ten years, this emerging technology is capturing the manufacturing industry with a handful of companies transforming the way they do business with innovative simulation processes, products and modern factories. However, collaboration and alliances are crucial to the success of additive manufacturing with engineers and other experts to provide the necessary resources for contemporary digitalization and simulation.
Innovative partnerships, coupled with cutting-edge technologies like additive manufacturing, are a mainstay for the digital transformation of companies across a broad spectrum of industries. Establishing alliances with a futuristic mindset are uniting their assets, along with industry-specific solutions, to propel the adoption of industrial-scale additive manufacturing and assist our customers in increasing their flexibility, efficiency and velocity.
The objective is to make additive manufacturing a reality for customers by helping them produce high-performance parts, tailor-made products and innovative 3D production solutions. The vision for change: a digital manufacturing environment via advanced software, data services and industrial-scale solutions leading to innovative applications, capabilities with astounding benefits like innovative designs, parts consolidation, lighter-weight durable structures and the ability to simulate both product and process before printing to ward off potential problems in design.
The comprehensive additive manufacturing solution integrates hardware, software, data intelligence and services to optimize process efficiency of the design and simulation. A unified, closed-loop environment, coupled with the industry's leading forces, codifies every step in designing and 3D printing stellar results at industrial-scale.
It's crucial to provide robust solutions and services to collaborate with strong partners that have the essential knowledge and manufacturing processes to:
reinforce 3D printing system technology with high-tech hardware,
provide digital twin technology to incorporate into the product, production and performance,
implement innovative software to enable mid-volume continual parts production and
collaborate to automate industrial-scale products at a higher-quality via the printing of 3D parts faster; enabling innovative design, upgrading applications and establishing modern digital factories.
The current manufacturing market promotes the synergy of alliances for an ongoing dynamic of nature and efficiency to power plants via the human engineer.
Siemens and HP recently announced the expansion of their strategic alliance to assist customers in transforming their businesses with industrial-scale additive manufacturing. Also, Siemens expands its footprint with the Additive Manufacturing Experience Center with the new Polymer Competency Center in developing and demonstrating innovative applications for industrial-scale 3D printing.
Another collaboration includes Siemens and EOS (Electro-Optical Systems) to improve productivity, manufacturing cost and value to each other in supporting the manufacturing industry to be well-positioned as a leader in the industrialization of additive manufacturing by combining all necessary competencies.
Experts are successfully applying proficient skills to the materials and processes used to create high-tech products designed with Siemens NX, produced on EOS equipment, powered by automation technology and engineered and manufactured at Siemens Materials Solutions.
These partnership ecosystems foster maximizing the best-in-class additive manufacturing production technology, streamlining the value chain and accelerating the additive manufacturing business transformation.
They are incorporating advanced systems with an innovative leader in automation and digitalization, along with a leader in industrial 3D printing, to expand the integration of additive manufacturing solutions via new software, hardware, factory optimization, data intelligence, manufacturing execution and performance analytics.
Learn more about this additive manufacturing alliance.
About the author:
Blake Snodgrass is a writer for the Thought Leadership team in Siemens PLM Software, which supports several venues, including the Thought Leadership blog for the company. Blake has a Bachelor of Arts degree in Mass Communications and more than 25 years of experience working for IT companies, with roles in technical writing, marketing communications, user-experience design and content development.
This article first appeared on the Siemens Digital Industries Software blog at https://blogs.sw.siemens.com/thought-leadership/2019/07/11/additive-manufacturing-advances-with-innovative-alliance/