Self-driving cars with safety and innovation. Can you have both?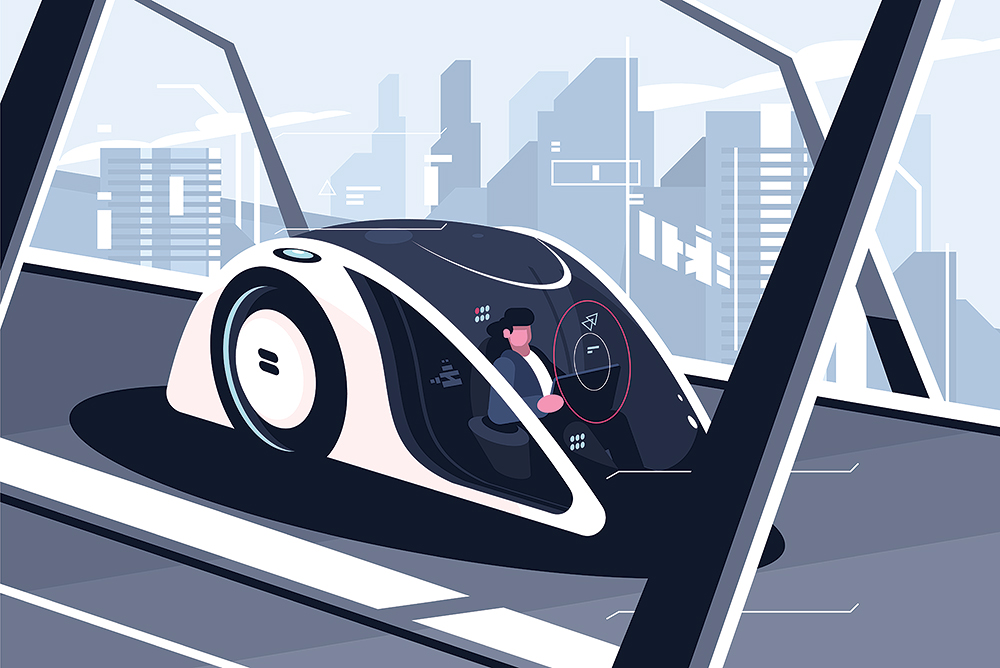 Whenever you innovate you take a risk, calculated risk at that, but a risk none the less.  Regulation serves to protect us, to make us safe, especially in changing times.  However, too much innovation too fast might be unsafe, but if we take no risk, we will stifle innovation and all the benefits that that innovation can bring.
I discuss this with Amitai Bin-Nun, vice president of Secure America's Future Energy (SAFE), a nonpartisan, action-oriented organization that is committed to combating the economic and national security threat posed by America's dependence on oil.
Our conversation continues as Amitai shares his ideas related to safety standardization around self-driving vehicles happening in concert with the creative innovations to provide affordable and safe transportation.
Ed: For human-driven cars, there are standards for how safe a driver needs to be, or the number of accidents that are unacceptable over a span of time, and how this might affect your insurance rates. However, it seems we expect more from autonomous cars? They must be better than human drivers. Don't you think we're going in that direction?
Amitai: Absolutely. I think a driving test or insurance measurement might be a part of the solution for assessing safety. There is compliance with software architecture standards, along with extensive test checking or simulation to help build a car to be safe and to verify it performs well in a broad range of scenarios.
What is the end goal? We are currently in a world where over one hundred people a day on public roads die in car crashes. Self-driving cars have the potential to perform much better than that. Ultimately, our performance goal is for that to be zero.
With that said, we can't let the perfect be the enemy of the good. We can't be of a mindset that assumes a self-driving car cannot deploy until we are 100 percent certainty that an accident will never happen; otherwise, they will never get on the road. Also, we will never get the significant improvements in safety that are offered in the interim while they are on the way to meeting that goal.
Ed: This new technology is going to reduce costs and make transportation more accessible and allow us to do things we never did before with a host of benefits. If at the same time you expect zero accidents, it almost seems unfair, and in the end, aren't we just cheating ourselves out of a great set of potential benefits?
Amitai: I think you're capturing the value proposition for self-driving cars because it goes beyond safety. Though safety is a critical issue, if self-driving cars are not safer than human drivers, they will not be on the road.
However, once we get to that stage, there is a host of benefits that come with self-driving cars, which will improve this societal issue.
We performed a study two years ago on the impact of driverless cars on those with disabilities. Moreover, we discovered that there are 4 million people who seldom leave their home because of not being able to either use, or have access to, transportation. Also, 8 million disabled people of working age who are unemployed, would not be, if their workforce participation was at the same rate as the rest of the population. Self-driving cars do not solve everyone's issue, such as wheelchair accessibility, but there are many people who when given the availability of transportation, would have better access to employment.
We look at the blind community and how they think access to cheap, on-demand transportation would be a game changer – enhancing their ability to integrate with better socioeconomic interaction for their members. This does not mean there is still not much work to do in reaching the entire disabled population. However, self-driving cars are a great tool to bring access to a broader range of the population today that is disabled, elderly, or not as confident in their ability to drive. These are all significant opportunities that self-driving cars can help to achieve.
Ed: Autonomous cars provide a turning point for the disabled with the opportunity to redesign vehicles from the ground up. In the autonomous vehicle, the driver disappears, and more space is available. However, there is a downside. For example, on a train, you have a conductor which can assist a disabled person on and off. Moreover, a conventional vehicle might include ramps or lifts. In Europe, the bus is lowered down to almost a curb height to accommodate this scenario.
Maybe the government can help with this kind of standardization. Why not create transportation to serve the needs of many? However, what exactly might that be? How could the government help us think in a new way about what transportation is, or could be?
Amitai: Before we get into the government role, let's talk about the status quo. Right now, the best method for people with disabilities to get around is to utilize para-transport services that cities are providing as a supplement to public transportation, which can be expensive. Cost range differs from city to city but could be as much as $70 to $80 a ride. Also, the service level could be much improved: you must schedule a day or more in advance, pickup time is not specific, and reliability is not very high. However, this is a valuable service.
The mindset that a self-driving car gives us a tool to make the driver and the vehicle significantly less expensive while making the vehicle more accessible for providing onboard help to interact with clients to get onboard is thought-provoking. Though self-driving cars are not a be-all solution, they do give a broader sense of creative capabilities. Moreover, you provide the possibilities for both the vehicle and the driver to transition into other innovations for other types of services at a lower price.
This concludes part three, in a series of six blogs, of Ed Bernardon's interview series with Amitai Bin-Nun, vice president of Secure America's Future Energy (SAFE), on the future of autonomous cars and government regulations. Continue to part four of this interview. We look forward to presenting future excerpts on this compelling topic.
About the author
Edward Bernardon is vice president of strategic automotive initiatives for the Specialized Engineering Software business segment of Siemens PLM Software, a business unit of the Siemens Industry Automation Division. Bernardon joined the company when Siemens acquired Vistagy, Inc. in December 2011. During his 17 year tenure with Vistagy, Bernardon assumed the roles of vice president of sales, and later business development for all specialized engineering software products. Prior to Vistagy, Bernardon directed the Automation and Design Technology Group at the Charles Stark Draper Laboratory, formerly the Massachusetts Institute of Technology (MIT) Instrumentation Laboratory, which developed new manufacturing processes, automated equipment and complementary design software tools. Bernardon received an engineering degree in mechanical engineering from Purdue University and later received an M.S. from the Massachusetts Institute of Technology and an MBA from Butler University. He also holds numerous patents in the area of automated manufacturing systems, robotics and laser technologies.
This article first appeared on the Siemens Digital Industries Software blog at https://blogs.sw.siemens.com/thought-leadership/2019/05/29/self-driving-cars-with-safety-and-innovation-can-you-have-both/