Thought Leadership
Digitalized PLM processes are key to sustainable shipping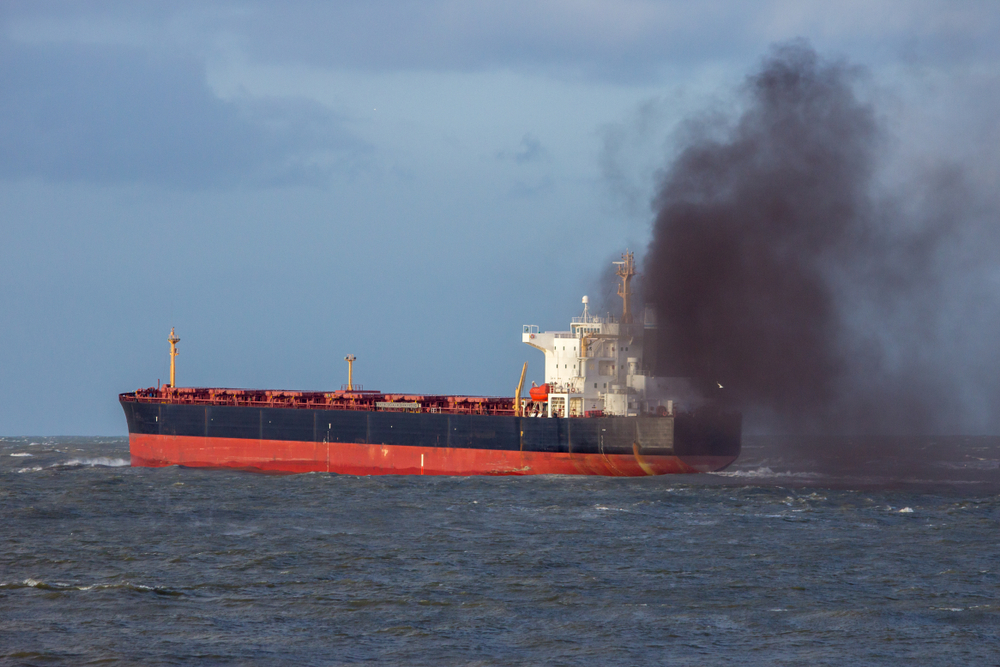 The shipping industry in April 2018 received a wake-up call from the International Maritime Organization. The regulatory body, which is responsible for pollution prevention, safety and security in the shipping industry, adopted regulations that aim to cut greenhouse gas emissions by half, per 2008 levels, by 2050.

The new standard is in addition to shipping goals the IMO ties to the "2030 Agenda for Sustainable Development" developed by the United Nations. Within this framework, the IMO defines the five pillars of sustainable shipping as:
1. Reduced atmospheric emissions
2. Reduced noise pollution to eliminate impact on marine life
3. Elimination of the release of waste in the ocean (such as oil spills)
4. Avoidance of particularly sensitive sea areas
5. Management of ballast water in a way that doesn't disrupt local ecosystems
To meet the new standards and regulations, the shipping industry—from ship designers and builders to shipyards and ship owners—would do well to learn from the innovation practices in the faster-moving and highly competitive automotive and aerospace industries. These industries are leading the way in the adoption of the latest product and process applications, ground-breaking technologies designed to speed the invention of new designs and sustainable solutions.
Gauging the sustainable shipping opportunity
To get a sense of why shipping is in the crosshairs of public opinion and, in turn, regulatory bodies, consider its size. Ninety percent of global trade is carried by ships, representing $180 billion in GDP—the equivalent of a country like New Zealand or Greece.

Per Clarksons Research, as of March 1, 2018, 94,300 merchant ships were operating worldwide, with 3,500 additional ships on order. In addition to that, there are thousands of service, governmental and military vessels that add to the global footprint.
The IMO's latest report puts CO2 emissions from shipping at 938 million tons. By comparison, the total CO2 emissions of the United Kingdom are 380 million tons—so the shipping industry is a more significant contributor to global greenhouse gas emissions than many individual countries.
In the cruise industry, which in 2015 hit $117 billion in total worldwide output and has grown 62 percent in the 10 years from 2005 to 2015, research has found pollution levels on deck that rival the world's most polluted cities.
Businesses are seeking to disrupt the vast, slow-to-change industry by making it more environmentally sustainable to find considerable opportunities.
Why digitalization is replacing traditional ship design
Making improvements for any sustainable shipping initiative often comes down to decisions about design. Product lifecycle management (PLM) technologies have advanced rapidly in recent years, helping many industrial companies produce more efficient, higher-performing products that use less fuel, produce fewer emissions and require less physical testing and materials.

For ships and other big machines, PLM engineering often increases efficiencies, such as enabling more cargo to be shipped with the same or less fuel. More efficient engines, more streamlined hulls and more optimized propulsion systems effectively reduce the amount of fuel emissions ships produce.

Other design-driven improvements help to minimize the likelihood of spills, reduce the amount of ballast water that ships take on and reduce noise pollution known to harm marine life.
How early adopters are using PLM and CFD flow simulation
Forward-looking companies have made strides using PLM to improve in the areas targeted by the new standards—for practical business, not regulatory, reasons.

Becker Marine has found a ready market for its unique Becker Mewis Duct system, which impacts the ship's propeller system and can cut fuel consumption by 5 percent a year. More than 1,000 ships have installed the Becker Mewis Duct, which will reduce CO2 emissions by millions of tons every year.
The duct contains many integrated angled fins producing a net forward thrust that straightens and accelerates the hull's wake into the propeller. The fin system introduces a wake pre-swirl that reduces losses in the propeller slipstream, resulting in increased propeller thrust at a specified propulsive power level. These outcomes positively affect one another, resulting in less fuel consumption, and thus lowered harmful emissions.
One of the reasons the Becker Mewis Duct is successful is because it is custom built on a six-week turnaround. It is crucial to keep these scheduled events in retaining costs. Becker Marine can profitably meet the demand for the custom-designed ducts by applying computational fluid dynamics (CFD).

"Without accurate CFD flow simulations, we cannot fine-tune each duct to the flow conditions specific to a particular hull," explains Steve Leonard, Head of CFD and R&D at IBMV/Becker Marine. "For each scenario, we use Simcenter STAR CCM+ to carefully adjust over 40 design parameters to create a unique duct. Although there are similarities, the duct we design for each vessel is unique. No two ducts are ever alike."
Driving shipping industry innovation
With new, stringent environmental regulations, the pace of innovation in the shipping industry is accelerating. To succeed in achieving both sustainable targets and becoming more competitive, companies in the shipping industry must become more proactive about designing, building and maintaining more environmentally sustainable ships using advanced PLM technologies.
This concludes part one of our series on sustainable shipping. In part two, we discuss how future ship design programs will require advanced PLM and simulation software to improve your speed-to-market and reduce your innovation costs in your move toward true sustainable shipping.
About the author
Jan van Os is the vice president of marine industry strategy for Siemens PLM Software and helps the company define industry-specific market solutions for marine customers. Jan has also been employed at Damen Shipyards since 1988. During his time there, he has worked as project engineer, project manager, yard manager and managing director of a ship repair yard. From 2009 to 2017, he was the product director of offshore & transport, a department specializing in the design and construction of offshore support vessels, multipurpose vessels, offshore patrol vessels, fishing vessels and custom built vessels. Jan was born in the Netherlands in 1964 and completed his technical studies in naval architecture in 1987.
This article first appeared on the Siemens Digital Industries Software blog at https://blogs.sw.siemens.com/thought-leadership/2018/06/20/digitalized-plm-processes-are-key-to-sustainable-shipping/