The state of supplier collaboration and global product development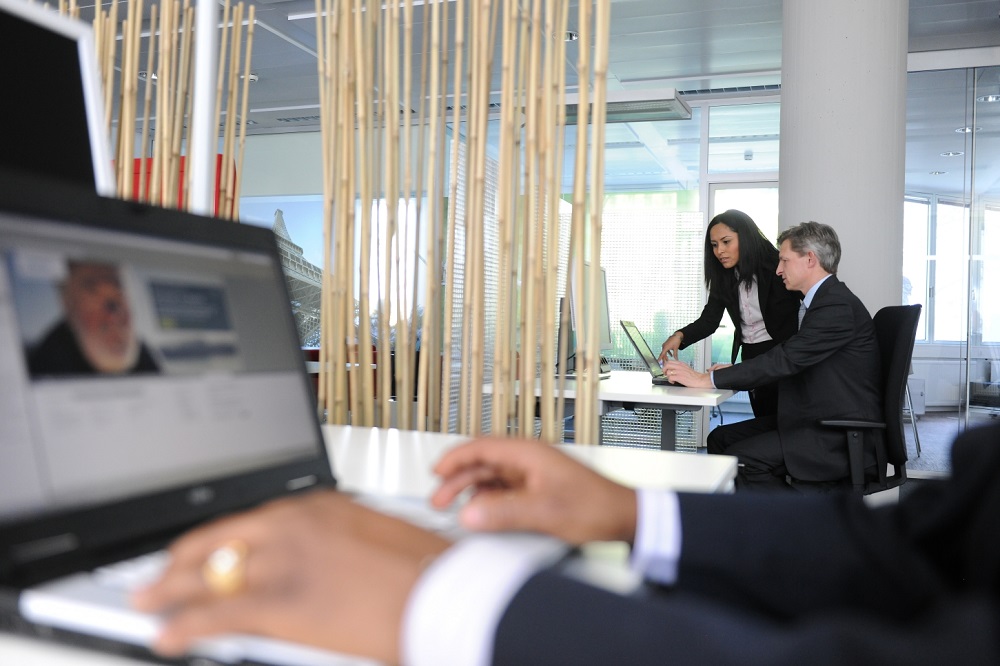 Fifty years ago, collaboration was easy. Engineers, designers and suppliers, who were required to work onsite, sat in the same smoky room. They created and modified drawings. Original equipment manufacturers, more commonly known as OEMs, built and tested prototypes. Drawings changed and prototypes were built. The process was slow and expensive, but collaboration was easy.
Today's products are digitally designed and increasingly validated digitally. OEMs are under constant pressure to reduce costs, acquire the latest innovations and speed up their time to market. To remain competitive, OEMs rely on a globally distributed network of suppliers to design and manufacture most of their products' content.
How dependent are OEMs on their suppliers? One of the largest OEMs in the world, Boeing, outsources roughly 65 percent of its 777 aircraft production. This amounts to suppliers delivering nearly 1 billion parts per year.
As of early 2016, the collective commercial aircraft order backlog is at a record high. You might assume that aircraft design is finished because most orders are for certified, flying aircraft. Boeing and Airbus just have to manufacture lots of airplanes, right?
While it's true that airframe designs are mostly stable, there are significant and continuous engineering efforts in areas such as the cabin, new engine options and avionics. In fact, the design constantly changes in the functional areas where design and manufacture are almost entirely outsourced.
Every airplane sold has a contractual delivery date, and there are typically penalties for late delivery. Because OEMs are under so much pressure to deliver their products on time, it's imperative that aircraft be validated digitally to avoid manufacturing delays. The stakes are high because a single delay affects more than a single aircraft; delays can create a cascading issue for following aircraft deliveries. This puts design collaboration with suppliers on the critical success path.
Aircraft OEMs are under pressure to deliver their products on time, which means successful supplier collaboration is a must.
The trend of heavy reliance on suppliers spans multiple industries. OEMs focus on core competencies and outsource the rest. In the automotive industry, core competencies such as body and powertrain design are often kept 'in house' while the majority of vehicle content is outsourced to suppliers; according to McKinsey & Company, 70 percent of the automotive industry's cost is supplier spend.
Across multiple industries, product cost, quality and time to market are largely dependent on suppliers. OEMs must efficiently track and manage a wide range of supplier deliverables during the global product development process. As such, efficient supplier collaboration is essential.
Collaborating with suppliers is essential in this global product development climate.
Manage critical supplier deliverables
In many cases, OEMs aren't doing so well managing their supplier's deliverables. 'Driving blind' is how one a major aircraft OEM describes the situation. The head of cabin engineering at a major aircraft OEM said they simply don't have an accurate view of the program status during the most critical phases of product integration.
Fundamental questions cannot be confidently answered, and there are many valid questions. Are we testing with the latest supplier designs? Did our suppliers create their designs using the most current product context data? Do suppliers have our latest requirements? Are we confident our product meets all regulatory compliance requirements?
Given the magnitude of partner and supplier content in today's global product development, the potential risks of poor supplier collaboration are substantial. Costly late cycle changes often result from supplier's use of outdated context information. Worse, failures related to supplier collaboration can cause launch delays and warranty issues. A recent study by the Society of Automotive Analysts concluded that suppliers are increasingly being identified in recalls related to design defects.
As product complexity increases, so too does the need for more innovative supplier collaboration solutions. Rapid design of advanced high-quality products is being constrained by legacy processes like exchanging CAD data and discrete documents. Modern product development requires the exchange and frequent updates of complex data structures containing many types of data.
Although the stakes are high, some manufacturing companies have failed to improve their collaboration practices. Supplier collaboration is often a whitespace topic falling between IT, purchasing and engineering with limited input from suppliers. Organizations within an OEM often use different approaches to collaborate with the same suppliers. Ad hoc collaboration by email, file sharing sites and phone calls is common when no overarching supplier collaboration strategy exists.
It's also common for OEMs to broadly impose unnecessary compliance mandates and technical solutions that fail to acknowledge the different roles suppliers play, and therefore the different collaboration needs.
In other words, one process or technical solution cannot address the collaboration needs of the entire supply base.
Changing supplier collaboration strategies
Realizing their need to improve innovation across the global supply base, leading OEMs are prioritizing supplier collaboration initiatives. They realize the need for a tiered collaboration strategy. Here is an example process to establish a forward-thinking collaboration strategy.


Purchasing and IT lead a cross organizational effort to evaluate collaboration needs for the extended enterprise, including internal remote entities, partners and suppliers. This evaluation factors in the OEM's sourcing strategy, past collaboration experience and the voice of suppliers and partners.


Collaboration categories are created based on the nature and frequency of collaboration, shared data volume and constraints related to intellectual property. Technical solutions are then aligned to these categories.


The collaboration strategy is institutionalized with the same cross organizational support. For example, when a supplier is sourced or a new partnership forms, a collaboration category is assigned based on previously defined criteria. Operational feedback and metrics are captured to promote continuous improvement.


The end result of this process is right-sized collaboration solutions for both entities (the OEM and supplier) with the ability for each collaborating entity to:


Optimize innovation


Reduce errors and rework


Reduce administrative activities


Protect intellectual property


Enable traceability


Continuously improve


The emphasis on feedback from suppliers is important and often culturally difficult for OEMs. OEMs should be diligent not to impose unnecessary compliance mandates on suppliers. For OEMs to optimize their execution, they must enable their suppliers to optimize.
Siemens is the proven leader with a wealth of experience in Product Lifecycle Management and Supplier Collaboration. As such, we will explore factors related to collaboration and discuss pragmatic, proven approaches for improving collaboration in future segments of this blog.
This concludes part one of our supplier collaboration series. In part two, Darby O'Reilly details how OEMs have improved digital products and collaboration between co-equal partners.
Tell us: What's the most striking change you've seen in the product development process?
About the author
Darby O'Reilly has 23 years of experience in the PLM Industry. His background as a software engineer and extensive customer interaction informs a balanced business and technical perspective to help Siemens customers optimize globally distributed product design and manufacture. In his current role as director of product driven services, he consults with automotive and aerospace companies to streamline globally distributed product development. Competencies include defining collaboration policies and processes, overseeing technical solution implementation in support of joint OEM partnerships and integrating design-responsible suppliers. He also interfaces with Siemens' product development organization to ensure customer needs are enabled by Siemens solutions. In previous roles at Siemens, O'Reilly worked in technical services to define industry best practices and provide solution alignment. He managed global PLM deployment for a major automotive OEM. He served as technical lead for PLM deployment at a major commercial aircraft OEM and has provided technical consulting services and solution development for numerous Global Fortune 100 companies and the U.S. Air Force. O'Reilly holds a Bachelor of Science degree in computer and information science from the College of Engineering at Ohio State University.
This article first appeared on the Siemens Digital Industries Software blog at https://blogs.sw.siemens.com/thought-leadership/2016/08/15/the-state-of-supplier-collaboration-and-global-product-development/