Tecnomatix Sessions at Realize LIVE 2022
Broaden your digital manufacturing knowledge at Realize LIVE 2022! You'll have the opportunity to connect with the global community of Siemens users and receive helpful tips and insights into the topics that matter to you most, including NX CAM. Realize LIVE 2022 will be a hybrid event, with exclusive in-person and on-demand sessions. The event will take place on May 9-12 in Las Vegas, USA and May 31- June 2 in Berlin, Germany.
The digital manufacturing experience at Realize LIVE 2022 will deliver insightful content to help you meet tomorrow's manufacturing needs today. With unique sessions in both Berlin and Las Vegas, Tecnomatix sessions range from first-hand customer accounts to exclusive product updates and demos. The 3 sessions highlighted in this blog are among the many opportunities that you'll have to learn about Tecnomatix.
Tecnomatix Session Highlights
In the Digital Manufacturing Keynote: Transforming Business to Achieve Strategic Objectives, hear from Siemens leadership about the case for digital manufacturing to create continuity between innovative product designs and best-in-class production performance to achieve strategic objectives and support company sustainability goals. You will learn about digital manufacturing advancements by way of customer successes and new technology updates across the entire digital manufacturing portfolio.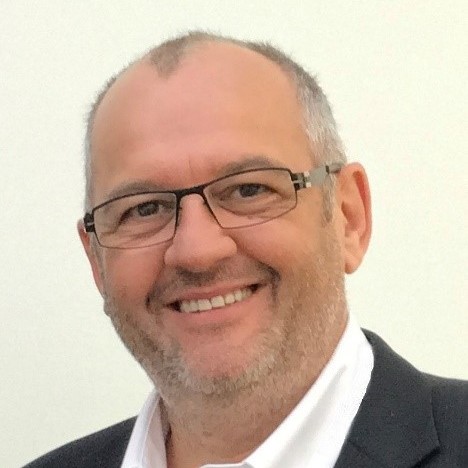 In Tecnomatix Plant Simulation: How Plant Simulation drives digital transformation and optimization at THK Manufacturing of America, learn how Plant Simulation allowed us to deeply integrate data gathered throughout the facility and create detailed deadlines, schedules, and forecasts. You will also learn how we now utilize Plant Simulation to analyze inventory levels, create release deadlines for products leaving inventory, generate expected completion times for machine operators, and forecasting for schedulers. Daniel Abdelsamed, Data Transformation Engineer at THK Manufacturing of America, Inc., will show how using Plant Simulation allowed the company to deliver updates to their models and gather results efficiently, while reducing errors.
In Tecnomatix: AI Driven Robotics Simulation – Key Enabler for Flexible Manufacturing, you will find that the ability to implement flexible manufacturing is a key element to staying competitive in a rapidly changing landscape. Alex Greenberg, Director of Advanced Robotics Simulation at Siemens Digital Industries Software, along with a customer from the Siemens Erlangen factory, will present the latest trends and challenges our customers face and how our advanced AI driven robotics software helps them to implement the most advanced, flexible manufacturing technologies in a fast, economic, and scalable way.
Make sure to register online today to be a part of these amazing sessions and many more in the digital manufacturing experience at Realize LIVE 2022.
Join the transformation today.
This article first appeared on the Siemens Digital Industries Software blog at https://blogs.sw.siemens.com/tecnomatix/tecnomatix-sessions-at-realize-live-2022/