Interview with Zvi Feuer – Part 2: What Agile 'brought to the table'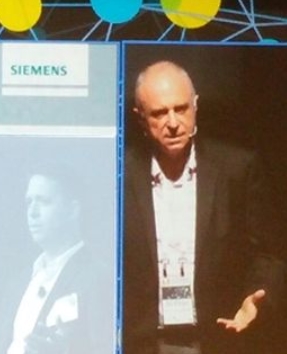 This the second in our five part blog series featuring Zvi Feuer talking about our agile processes.
You know, Agile has many advantages:


You can free up people to do other things and do more.


You improve the quality, which is really important


The 3rd advantage is that you release, granted, in smaller versions, but you release faster, making you much more flexible to control what you deliver to your customers.


Now all those things, according to the way I wanted, should have happened in the first year after we started. But it took a bit more time because first of all, you have to change people's way of thinking, bringing in new work methods and some people opposed it. Takes time to replace, convince, train, so things didn't happen exactly the way I wished, but I think we've reached the point where now we're kind of a lighthouse to the whole PL organization and a lot of groups in PL looked at it without realizing how well it was working out. I think we're doing ground-breaking work with good results that will come to expression in two aspects:
Beacon – quality measurement. At the PLM USA convention, for the first time customers came over and said, 'listen, these latest versions of Teamcenter show an amazing improvement in the quality of the software.' That's not us saying it, it's the users! That's one sign that there's improvement. And the other is…
Sales. Look, at the end of the day the customers buy what's good, what brings value, that the quality is good, they know that it's delivered on time, and if there is a problem, that within a short cycle, we'll fix the problem. It's not that we don't have any more problems with the software, but if you deliver some version to somebody, and they have an additional request, or something's not working, they know they can get an answer from us relatively quickly, and they can immediately get going with the changes they wanted.
Are we making waves? What matters is today there's a movement to additive manufacturing together with Agile/Lean software development. Not only, by the way, here, but in Digital Factory (DF), the organization of Jan Mrosik, and Siemens management regards it as important that there is such a transition and that it's taking place in all units that are coding software. I'm not the evangelist or expert or anything – we're ready to offer help to anyone that asks. In the world we live in it's forbidden to show off. We have to guard, on the one hand, our software and keeping it at the best quality helps the organization that we live within, on the other hand, to advance. And by the way, I don't do this alone, it's done by the efforts of good people – all the managers and all our middle managers, where each of them knows his or her portion, some more, some less, and we fix what needs fixing where there's a need.Just so you shouldn't misunderstand. It's not that there isn't somebody who comes up sometimes and says, 'look, maybe we need to go back to 6-month cycles' and my answer is, 'no, we need to progress to every 2 weeks!.'
About the author
Zvi Feuer is senior vice president of Manufacturing Engineering Software for Siemens PLM Software, a business unit of the Siemens Digital Factory Division. He has more than 25 years of experience in Enterprise Software business management, with a primary focus in the Manufacturing Industries. He has worked for: the Israeli Aircraft Industries (IAI); Digital Equipment, a leading provider of hardware and system integration projects; and since 1995, with Tecnomatix, UGS and Siemens. Feuer's current responsibilities include leading global teams and initiatives to develop and service customers worldwide and providing Manufacturing Engineering Software solutions. These solutions include optimizing production and service facilities, assembly line design, developing and validating production systems and programming CNC machines in major machine shops. Feuer received his Master of Science in industrial engineering from Technion – Israel Institute of Technology, and also received an executive MBA from UCLA – NUS.
This article first appeared on the Siemens Digital Industries Software blog at https://blogs.sw.siemens.com/tecnomatix/interview-with-zvi-feuer-part-2-what-agile-brought-to-the-table/