Products
Assure your product's success with human-centered design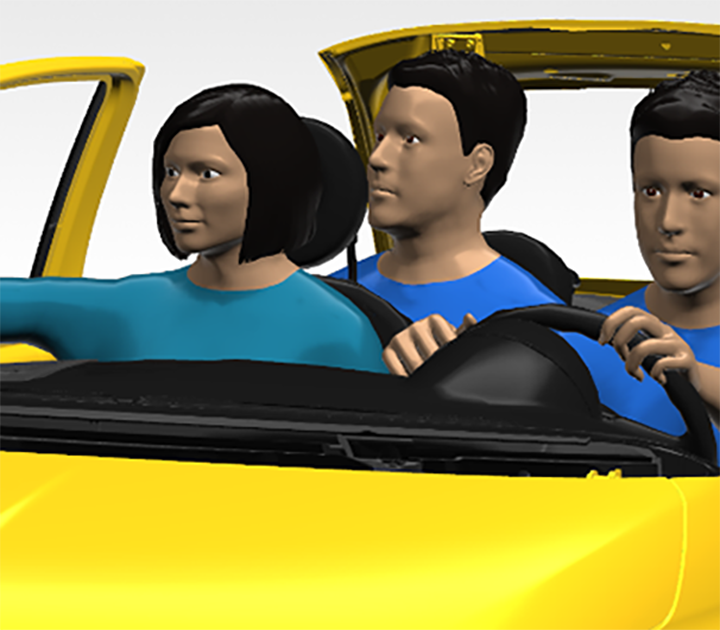 NX Human offers realistic manikins for human factors assessment during design and engineering of next-generation products
Now, more than ever before, product usability, customer preferences, and other human-machine interactions play an integral role in the success of a product. Did you know that accurate human models are available within NX, which can help you ensure that user satisfaction has been achieved?
Siemens NX software is a powerful solution that helps you deliver better products faster and more efficiently. Central to that is the ability to represent humans alongside your product digital twin.
To consider your target population, you can create NX humans of different body shapes and sizes. These accurate human models can also be scaled to represent people from different regions of the world.
Within the NX design environment, human factors assessments can be performed to understand a range of occupant preferences for vehicle design, including how people position themselves within a seat, reachability of controls, visibility of key displays, and comfort ratings for drivers and passengers.
Regardless of the product, device, or environment you are tasked to design, if a person will eventually interact with it, NX Human can help you ensure all facets of usability have been considered. Assess hand clearance on and around your product, consider fit within tight spaces, test for visibility to critical points, and so much more.
This article first appeared on the Siemens Digital Industries Software blog at https://blogs.sw.siemens.com/tecnomatix/assure-your-products-success-with-human-centered-design/