Products
Although Industry 4.0 is still a concept, here you can see Industry 3.95 live demo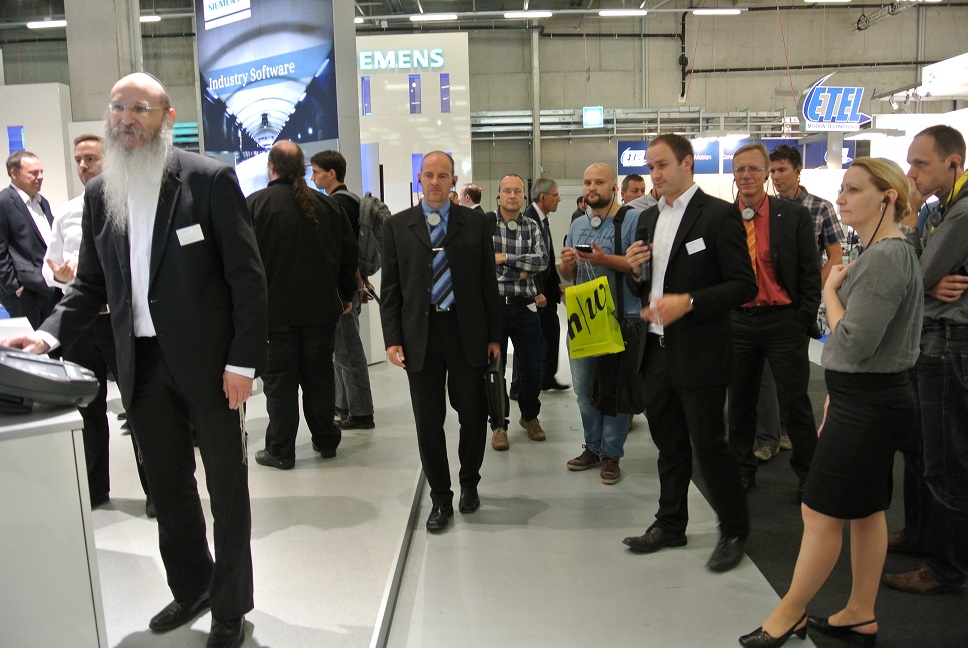 At the beginning of September, we were invited to participate in the Swiss Industry Exposition (Sindex 14).
Our "Virtual Commissioning and Innovative Usability" booth was a real attraction.A large crowd turned up and was interested in seeing how the orders they defined were executed from HMI to PLC and from there to the simulation. It was quite revolutionary to the Swiss conservative professionals.
This is why Siemens Switzerland (Industrial Automation Systems) decided to show the virtual Commissioning demo at their booth with the newest hardware in the loop. Michael Hausdorf, from the Swiss SPLM pre-sales team,picked it up quite rapidly and was steadily bringing more and more visitors to learn about it at the booth.
Siemens PLM was clearly one of the highlights of the show!!
Siemens showed all visitors that not only does it play an important role in the usual hardware business, they are familiar with (they know so well), but that Siemens can also provide the industry's needs from design all the way to production
This article first appeared on the Siemens Digital Industries Software blog at https://blogs.sw.siemens.com/tecnomatix/although-industry-4-0-is-still-a-concept-here-you-can-see-industry-3-95-live-demo/