What You Missed at PLM Connection- Americas 2018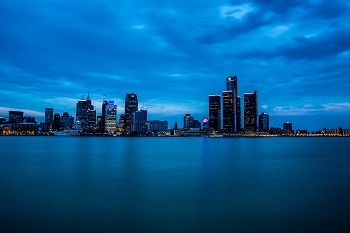 PLM Connection- Americas 2018 is a wrap! This year was my first year attending, and boy what a week! The days were filled with interactive sessions and knowledge theaters, food and fun! This year the event was held in the Phoenix Convention Center from June 4-7th in hot Phoenix, Arizona. (110 degrees Fahrenheit to be exact! )
We first want to thank everyone that attended and made this such a success. Without our partners, sponsors, and customers this event would not have been the same. Also a big thank you to the team over at PLM World,you guys rock!
At this year's event, there were 10 connections that made sure you were able to find the right content to fit your needs. Literally, something for everyone. The attendees explored hundreds of sessions throughout the ten Connections: Business Process, Deployment Excellence, Manufacturing Operations, Mentor, NX CAM & Technomatix, NX Product Engineering, Simcenter, Solid Edge University,Solutions Sessions, and Teamcenter.There were 50+ hours of hands-on Siemens PLM software training sessions that were included in the conference. Each training session was led by an industry leader to showcase sessions around the most pressing challenges met in today's world! The countless peer to peer interactions made it easy to collaborate on issues and problem solve. Also, a great time to meet up with old friends and create some new friendships!
The Monday morning keynote was spoken by Tony Hemmelgarn, CEO of Siemens PLM Software,and he discussed how companies can take full advantage of digitalization. He explained the need for and importance of the Siemens Digital Innovation Platform, described the efforts that Siemens has made to invest in this platform, and he also reported on the benefits customers are already achieving by integrating solutions across the innovation process to solve key business problems.
Following the main keynote, we broke off and enjoyed more sessions. Joe Bohman, Senior Vice President of Lifecycle Collaboration Software for Siemens PLM Software, a business unit of the Siemens Digital Factory Division., held the Teamcenterkeynote presentation.
Joe was accompanied by Bill Lewis and David McLaughlin, and togther they introduced Teamcenter 12,which included an overview of what's new across the Teamcenter portfolio to make the Digital Enterprise possible.
Rohit Tangri, Vice President of Teamcenter Product Management, Marketing, and Business Development for Siemens PLM Software, tweets about the Teamcenter Keynote.
Bill Lewis,Director of Teamcenter Marketing,speaks during Teamcenter keynote.
The Solutions Center was filled with booths ranging in variety from a bunch of different companies. This is where you could talk directly with experts in the field as they were staffing the booths. There was plenty of time for networking and learning in the Solutions Center.
Teamcenter kiosk inside the Solutions Center
In the center of the Siemens booth, sat Olli.
Olli was crafted by Local Motors. It is the first self-driving, cognitive vehicle created by IBM Watson technology.While driving, Olli does everything from speaking to the passengers, recommending restaurants and tells you all about the weather in your area.It was also super comfortable to sit in. If you want to know more about Olli, you can read more here.
We had a blast meeting all of you at PLM Connections- Americas. If you have your own photos to share about the event, feel free to share them on social media with the hashtag, #Teamcenter and #plmconX.
If you are interested in the event or want to catch up on some amazing presentations, you can find those here.
It won't be too long until PLM Europe will be here. If you want to know more about that event, you can learn more here.
Thank you all for your help and support to make this event possible. See you next year in Detroit, MI!
This article first appeared on the Siemens Digital Industries Software blog at https://blogs.sw.siemens.com/teamcenter/what-you-missed-at-plm-connection-americas-2018/