Products
Visual Technology: Show Me, Don't Tell Me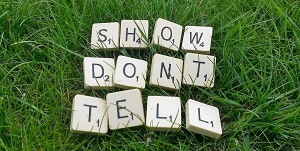 The old adage "a picture is worth a thousand words" comes to mind when describing visual technology. Having the ability to analyze something visually, especially complex product design data, can be extremely powerful. Read on to learn more.
Think about how much an interactive 3D image is worth in a fast-paced manufacturing environment.
Visualization of design data in context can be such a powerful tool for manufacturers. It is always better, clearer and more efficient to show rather than tell someone how a design needs to be, how we want it changed, or what isn't working correctly.
As I mentioned in a previous post, PLM Visualization can save you time and money as you develop your products — and keep you from making poor decisions because of visual barriers and inaccurate data. Todd Teske, Siemens Product Manager for Teamcenter Visualization solutions, has a lot to say about 3D visualization of design data. Be sure to catch his webinar Realize the Power of Visualization to hear about visual technology for better decisions across the product lifecycle. In this webinar, Todd highlights Teamcenter technology and how it supports a rich, immersive user experience, full-function design reviews, and how users across various functional areas have access to 2D and 3D data throughout the product lifecycle.
Learn more about Teamcenter Visualization, Digital Mockup and Virtual Reality solutions here.
This article first appeared on the Siemens Digital Industries Software blog at https://blogs.sw.siemens.com/teamcenter/visual-technology-show-me-dont-tell-me/