Reach Greater Returns with an Adaptive Approach to PLM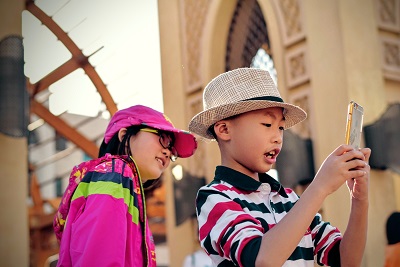 An adaptive approach to PLM can help your business flourish in the age of digital disruption.What does it take for a PLM system to be adaptive? You don't have to look far to see why PLM needs to adapt. Just look at the children around you.
For many of us, our children or grandchildren are "digital natives." A generation that has been born and raised in the age of digital disruption, who have never known life without computers, the internet and smart devices. The dependency on mobile phones is so great, it's rare to see a teenager without one.
And they're not alone. What would I do without my iPhone? When I think about how my life has changed with technology, it blows my mind. I use the same device to work, play, plan, schedule, shop, communicate, navigate … my lifestyle is completely different from what it was 20 years ago, and my children will never know that way of life.
What's even more mind-blowing is how many companies have emerged and flourished in the age of digital disruption. Consider Netflix as an example. Netflix has forever changed the way I "watch TV." I simply select the show I want, and stream it on demand. I can watch TV all evening without seeing one commercial! This has been a major disruption to TV networks like CBS, ABC and NBC, whose primary revenue stream has been commercial advertising. Those companies must fundamentally change the way they do business, or face becoming obsolete.
It's likely that in your industry, you are seeing the effects of digital disruption, and you too are having to adapt and rise to the challenge. Are smart technologies driving more complex designs? Are environmental regulations changing your product development processes? Are you experiencing changes in customer and consumer expectations or buying behavior? How is your PLM system helping? With an adaptive approach, your PLM system can support you when you change strategy, product direction, target markets, or technologies.
But let's take it one step farther. What if you could leverage disruption to lead your industry? What if you were so good at adapting, that you could take current and future changes in stride and turn them into advantages?
Watch this 5-minute webinar to see how an adaptive approach to PLM can help you flourish in the age of digital disruption, so you can reach greater returns on your investment.
This article first appeared on the Siemens Digital Industries Software blog at https://blogs.sw.siemens.com/teamcenter/reach-greater-returns-with-an-adaptive-approach-to-plm/