Products
PLM automotive solutions with Teamcenter X cloud software-as-a-service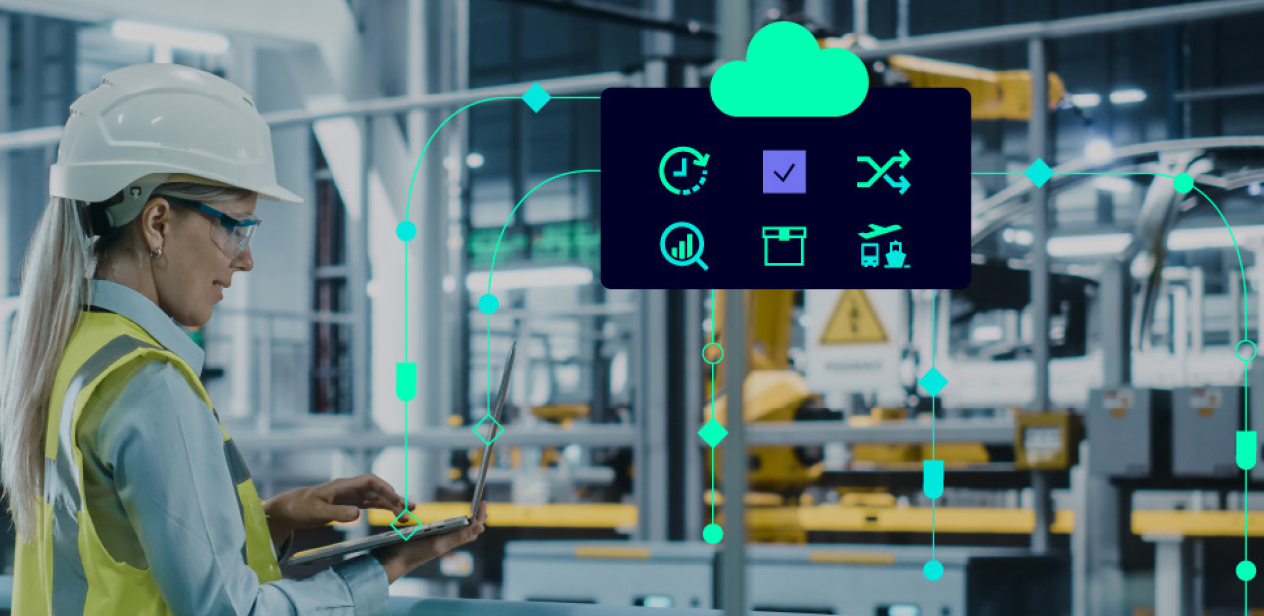 PLM automotive solutions are critical for success in the industry. From large OEMs to the smallest automotive supplier, trends like electrification and autonomous driving are transforming the industry. Consumers are looking for advanced features to provide greater comfort, personalization, and new driving experiences.
Furthermore, as consumer concern over climate change grows, and governments around the world legislate for a greener future, companies must meet increasingly stringent environmental regulations and push for more sustainable products.
These shifts mean that an ever-higher percentage of vehicles is software-based which has dramatically increased product complexity and driven up development costs. With resources stretched, companies need to find new ways to drive innovation without going over schedule or budget. This is especially true as new competitors enter the market and leverage their technological expertise.
To develop the next generation of vehicles on time and on budget, you need a new approach to speed up development and ensure you adhere to ever-stricter regulations without affecting the quality or performance of the vehicle. A new approach to help bring your globally dispersed teams together, offering them real-time information to reduce errors and costly rework.
Take control of product complexity with SaaS automotive PLM
By leveraging PLM automotive solutions, you can connect teams to accelerate product design and deliver designs that work perfectly together the first time. Many automotive companies are realizing the benefits of PLM solutions to enable them to manage product-related processes and information across various domains. Managing all your CAD designs, organizing documents, automating key processes, and visualizing your products in a single environment is becoming the standard.
It is now possible to realize that vision with the added benefits of cloud-based software-as-a-service (SaaS), allowing companies to quickly address today's complex challenges with proven best-practice PLM solutions that drive growth and accelerate product development. With Siemens SaaS PLM solution, Teamcenter X, companies can benefit from a cloud offering that gets you up and running from day one. The solution features an easy and accessible user experience, helping you to onboard teams quickly and improve time-to-value.
Architected for the cloud, Teamcenter X provides all stakeholders instant access to current requirements, specifications, and feedback in real-time, wherever they are based. With web-based access and no installation, it enables them to work from any device, at home, in the office or on the factory floor. The cloud-based SaaS solution also provides greater flexibility than on-premises PLM.
With no perpetual license to purchase, you have the flexibility to test new functionalities and add new users as required to scale up or down to meet your changing business needs. With SaaS PLM you can boost IT resiliency to better support your high-performance teams. Thanks to a fully traceable, auditable chain of data, engineering teams are brought together to collaborate more effectively, sharing a single digital environment to manage all product information, improve auditability and ensure regulatory targets are met. Take advantage of Teamcenter X's cloud-based solutions, to improve business continuity and efficiency with streamlined processes and preconfigured best-practice workflows.
A key advantage of Teamcenter X is that Siemens takes care of software management and updates, simplifying deployment and eliminating unpredictable costs. Siemens ensures your software is always up to date and you benefit from the peace of mind of our industry-standard cybersecurity and privacy protections.
Shift the IT burden with SaaS automotive PLM
With Teamcenter X, Siemens is responsible for data security and managing your backup data. By partnering with Siemens, you'll gain a PLM environment built on enterprise-grade cloud infrastructure. You can rely on Siemens, and our cloud partner, to lower your risk of cyberattacks and IP theft by ensuring you have the latest security features and protections.
And, with the latest security features, also comes the latest PLM capabilities and productivity-enhancing features. Updates are automatically installed, with no IT downtime potentially delaying product development. Today, remote work has become the norm, creating the need for a solution that enables you to securely connect everyone, wherever they work. Teamcenter X eliminates the need to provide a virtual private network (VPN) for remote workers and collaborators. Stakeholders require only internet access to participate, new users can be invited quickly and easily and are only given access to the areas of the product development process that are necessary for their tasks, improving security.
Shifting the IT burden is more than enabling remote work. With Teamcenter X, Siemens takes on the responsibility of managing hardware, infrastructure, deployment, software updates and troubleshooting, meaning you can invest your IT resources in driving business and developing the products of the future.
Learn more about Teamcenter X, and try our free 30-day trial. And register for this discover SaaS PLM webinar to see how cloud is reshaping the future of PLM.
---
No matter how you choose to deploy Teamcenter,
you get the same proven solutions designed to help you innovate faster.
---
This article first appeared on the Siemens Digital Industries Software blog at https://blogs.sw.siemens.com/teamcenter/plm-automotive-solutions-with-teamcenter-x-cloud-saas/