Delivering ETO products: Can you afford it?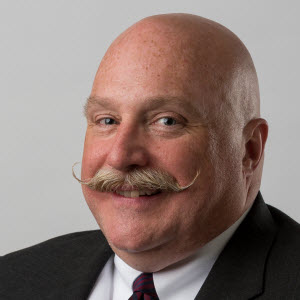 ETO products are becoming more and more common in today's market. The recent Tech Clarity survey on ETO differentiation and profitability confirmed the trend that I've observed wherein many manufacturers are increasing product customization to gain competitive advantage while some are decreasing product customization to save cost/time/complexity.
See Rulestream for yourself by attending one of these on-demand webinars: An Introduction to Engineer-to-Order Process Automation for Industrial Machinery using Rulestream or Create Custom Engineering Applications with Minimal Coding.
A couple weeks ago, I talked about the significant challenges product customization can pose to manufacturers and how Engineer-to-Order (ETO) automation can curtail those challenges. But most importantly, in industries where such product customization is de rigueur, I showed the terrible consequences awaiting businesses that try to run away from ETO products.
Here, I'd like to highlight manufacturers that are increasing the degree of product customization to ETO levels to better compete—even though their competitors typically purvey the more restrictive Configure-to-Order (CTO) products. CTO products offer only certain pre-engineered combinations of features and options while ETO products are individually engineered at order time to precisely match each customer's exact specifications.
The manufacturers I've seen compete using ETO apply very high degrees of ETO process automation to obliterate the cost/lead-time/complexity down to CTO levels or below. Essentially, they offer highly customizable products with none of the traditional operational challenges. By offering greater customization with no impact on lead-time or cost, who wouldn't purchase from them?
Here is one example from the commercial HVAC industry—an industry which is notoriously competitive and is largely driven by CTO products. This business made the strategic decision to gain market share by offering an ETO product at the cost and lead-time of their competitors' CTO products. They applied extreme rules-
based ETO automation—computers armed with product engineering knowledge crank out new product designs for incoming orders 24-hours a day and then electronically transfer all necessary data to their shop-floor systems. The majority of their ETO orders are 100% engineered by automation… untouched by human hands. Hence their cost/lead-time/complexity goals are met. This strategic initiative not only accomplished its objective of dramatically growing market share, but it helped propel them to the top of the market leader board.
Here's an example from the cooling tower industry. A large cooling tower manufacturer was acquired and in an effort to control costs and complexity, the new parent ordered a move away from ETO. A group of senior leaders from the acquired company, disagreeing with that direction, left to form their own company. They built it from the ground-up with ETO automation in mind and this young startup already has revenue that rivals that of the original company.
These two stories are not surprising. The chart below from the survey shows reliance on rules-based automation is the best practice with the greatest differentiation by market leaders. Nearly half of market leaders use rules-based automation wherein only one-in-eight is the norm!
Moral of this story…
If you are doing ETO in an industry that neither demands ETO products nor could leverage ETO as a competitive advantage, by all means pre-engineer CTO products and take advantage of the great configurators that are out there such as Siemens' solution for product line engineering. You'll receive the benefits of lower cost, shorter lead-times, and reduced complexity.
If on the other hand, your industry demands ETO products, or you could use ETO as a competitive advantage, prosper by getting "really good at ETO".Expunge your order engineering costs, lead-times, and complexity through world-class ETO automation solutions such as Rulestream engineer to order software from Siemens.
A
bout the Author: Rick Smith is a product manager for the Rulestream ETO solution at Siemens PLM Software. He abhors wastefulness and has spent three decades helping manufacturing businesses become more competitive and profitable by stomping out inefficiencies across their enterprises.
You might be interested in other discussions on this topic:
This article first appeared on the Siemens Digital Industries Software blog at https://blogs.sw.siemens.com/teamcenter/delivering-eto-products-can-you-afford-it/