Products
Celebrate Earth Day with Sustainable Product Design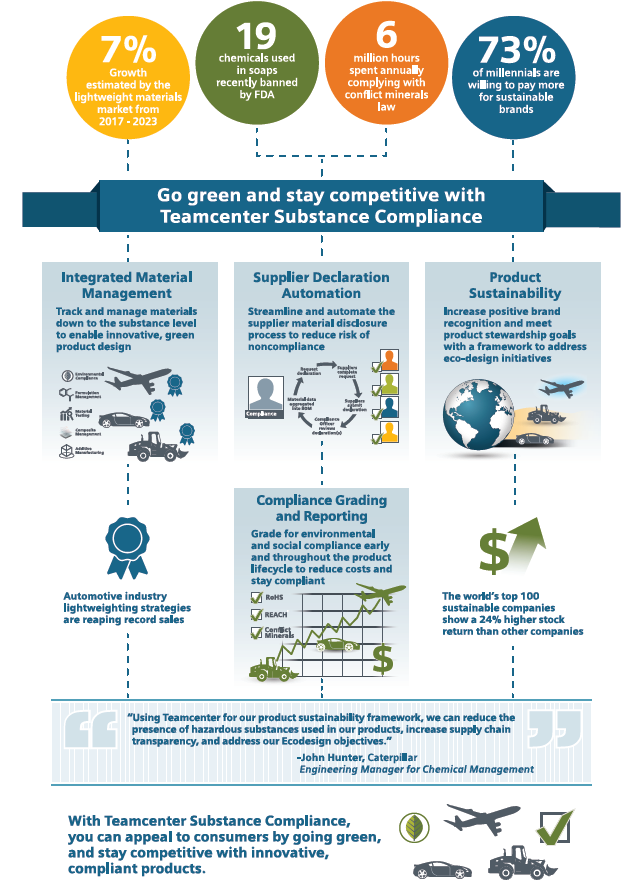 April 22nd is known all over the world as "Earth Day". The first time Earth Day was celebrated was back in 1970. (That is almost 50 years ago!) Traditionally, Earth Day is a designated day for those to exercise environmentally friendly practices. Well, when using Teamcenter you have the solutions you need for sustainable product design to create green, compliant, sustainable products.
Read more about secrets to success for designing sustainable products using Teamcenter.
1.Materials Matter
2. Sustainability Matters
3. Substance Compliance Matters
4. Environmental Compliance Matters
Regulatory requirements continue to evolve and are coming in at a fast pace. We know that many consumers today demand green, innovative, sustainable products. To be compliance and meet the consumer demands manufacturers must know the composition of their products, including materials used in the supplied components.
Are you interested in sustainable product design? Learn more about Teamcenter Substance Compliance . We challenge you to make a positive impact this Earth Day.
"You cannot get through a single day without having an impact on the world around you. What you do makes a difference and you have to decide what kind of a difference you want to make."
—Jane Goodall
This article first appeared on the Siemens Digital Industries Software blog at https://blogs.sw.siemens.com/teamcenter/celebrate-earth-day-with-sustainable-product-design/