Products
Adaptable PLM System Benefits the Office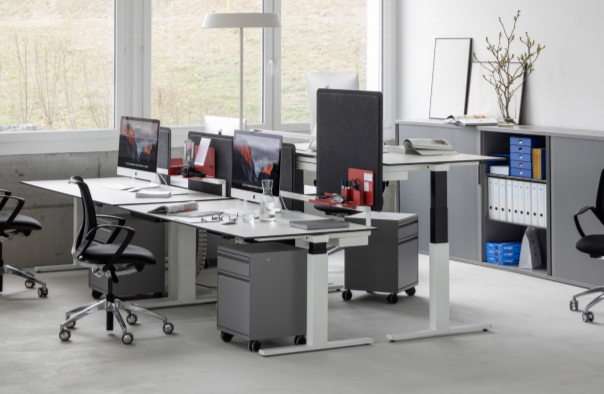 Siemens Digital Industries Software solution helps Lista Office LO streamline processes and product creation with an adaptable PLM system.
The way offices are designed and furnished has a direct impact on a company's success, especially when it comes to innovation, motivation, and efficiency. In collaboration with universities and scientists, Lista Office Group AG (Lista Office LO) turns the latest workplace research findings into innovative solutions. The leading Swiss manufacturer designs and implements office furniture, claiming their solutions make people work enthusiastically and successfully even on Mondays.
The company's comprehensive product portfolio manufactured in-house ranges from desks, cabinets, and shelves all the way to accessories, the little everyday helpers. They combine steel and wood in all their different varieties and in combination with textiles and other materials to best cater to their customers' tastes and required functionality.
The first step on the path to implementing a single source of truth was finding the right solution provider. Lista Office LO provided several candidate companies with its requirement specifications. "Following a brief evaluation phase, we invited Siemens Digital Industries Software solution partner Cytrus to implement a comprehensive PLM solution," says Thomas Friederich, IT manager, Lista Office LO. "They offered everything from a single source, showed a profound comprehension of our challenges and demonstrated a high level of problem-solving capacity.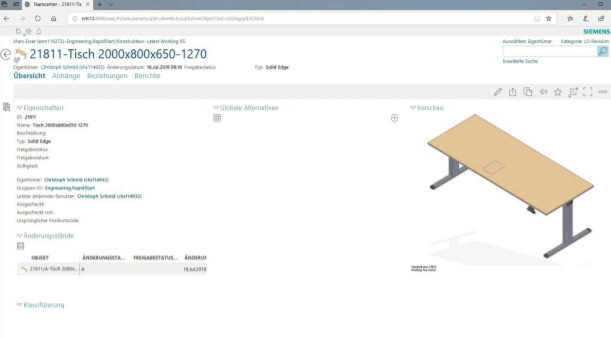 In a PLM maturity assessment prior to implementation, Cytrus and Lista Office LO gained a common understanding before validating all components of the solution. This involved a redesign of Lista Office LO's process landscape and of some of the ERP software procedures.
An Integrated Teamcenter Solution
The solution Cytrus offered uses Teamcenter® software from Siemens Digital Industries Software, an adaptable PLM system that connects people and processes across functional silos with a digital thread. To form a comprehensive, scalable solution spanning the entire company and covering all its processes, it is linked to Lista Office LO's ERP software through the Teamcenter Gateway for SAP.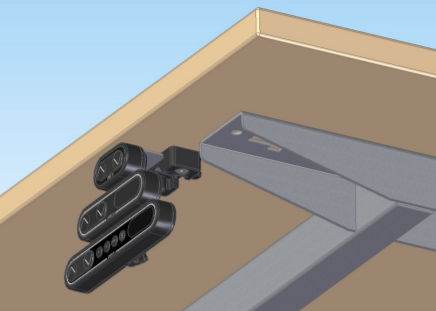 Using Teamcenter as a single source of product data optimizes processes, reduces errors and eliminates rework.

Bruno Inauen , Head of Engineering Lista Office LO
Streamline, Adaptable PLM Solution
Business challenges
Design and customize office furniture solutions
Handle growing product diversity Streamline redesign workflows
Keys to success
Use Solid Edge for 3D product and project design
Use Teamcenter to manage all product-related information and workflows
Integrate with ERP software for variant configuration
Create part families for data consistency
Results
Accelerated planning of individual furnishing projects
Reduced complexity of internal processes
Reduced time for part family modification by 95 percent
Read up on the full customer success story of Lista Office LO
Interested in other Teamcenter customer success stories?
This article first appeared on the Siemens Digital Industries Software blog at https://blogs.sw.siemens.com/teamcenter/adaptable-plm-system-benefits-the-office/