Products
Do you have control of your automotive MBOM?
Learn how you can get a better handle on your automotive manufacturing bill of materials (MBOM) to reduce risk and costly errors.
Not long ago, an automotive manufacturer was experiencing a high number of quality issues with their vehicles. Unhappy customers were returning to dealerships for repairs or demanding refunds due to faulty parts, and the company was facing a significant financial loss.
The management team was confused as they had invested in new production processes and equipment, and they were confident they were doing everything right. After an internal investigation, however, they discovered that the root cause of the problem was an incorrect MBOM. The MBOM had not been updated to reflect recent changes to the product design, and the wrong components were being used.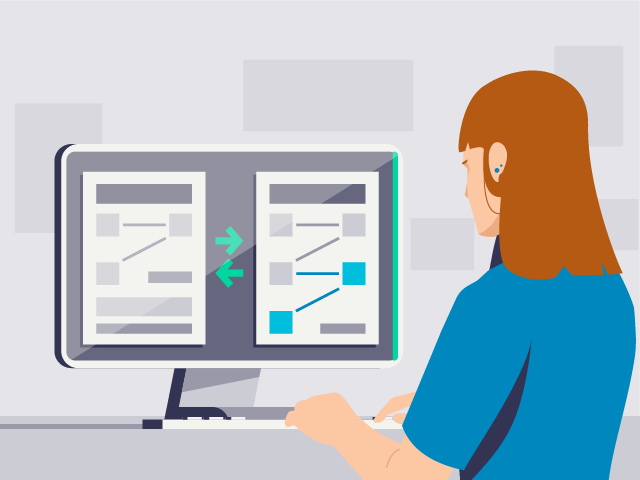 The error had a domino effect on the entire production process. As workers attempted to use incorrect parts, production delays occurred, and extra time had to be spent offline correcting the mistakes. This led to overtime costs, reduced productivity, a sharp reduction in quality, warranty costs, and a loss of reputation.
Take control of your MBOM
Whether you're a supplier or an OEM, this fictional nightmare probably sounds familiar. If you don't have control over your MBOM, it can have severe consequences for your organization, including:
Launch delays: If the MBOM is inaccurate or incomplete, it can lead to launch and production delays as parts may be missing, or the wrong parts may be used.
Quality issues: An inaccurate MBOM can lead to problems such as faulty components or products that do not meet the required specifications. This can result in product recalls, warranty claims, and damage to the organization's reputation.
Increased costs: An inaccurate MBOM can lead to increased rework, scrap, or overtime costs to meet production targets.
Compliance issues: Automotive manufacturers must comply with increasingly strict regulations and industry standards. An inaccurate MBOM can lead to compliance issues and fines.
Poor decision-making: Without a consistently accurate MBOM, it can be challenging to make informed decisions about manufacturing processes, such as identifying areas for improvement and optimization.
Additional competition, rising demand for electric and autonomous vehicles, increasingly strict regulations, and pressure to get products to market faster are forcing automotive companies who want to succeed to get a better handle on manufacturing processes and data. This includes eliminating data gaps and errors created by disconnects between engineering and your supply chain. By taking control of your MBOM upfront, you are more likely to launch successfully and produce high-quality products on-time and on budget.
You may have already implemented some level of MBOM management that provides the orderable BOM within your ERP system. You may even have enabled automated transfers of data. However, some pitfalls can reduce the effectiveness of your process.
Don't let MBOM pitfalls get in your way
The most critical pitfall is to allow your manufacturing team to manage a unique view of the MBOM directly within the ERP system, completely disconnecting it from engineering intent. This strategy creates a lack of traceability and the possibility of quality and compliance issues. By limiting collaboration between engineering and manufacturing, early validation is not possible, which impairs your ability to identify critical errors before they cause delays and additional costs. And, by throwing management of the MBOM over the wall to manufacturing, the time to introduce new products and incorporate engineering changes is significantly longer.
Additional potential pitfalls to avoid in MBOM management include:
Manual replication of your MBOM based on the related engineering BOM creates a vast potential for human error.
Relying on your engineering department to manage your MBOM definition based on manufacturing and supply chain requirements drives unnecessary design changes, costs, and delays that add no value to your products.
Multi-plant scenarios require the generation of a significant volume of changes to simply manage the plant-specific manufacturing assemblies and support the material breakdown and flow of work orders.
Ensure a flawless launch and efficient production with MBOM integration to PLM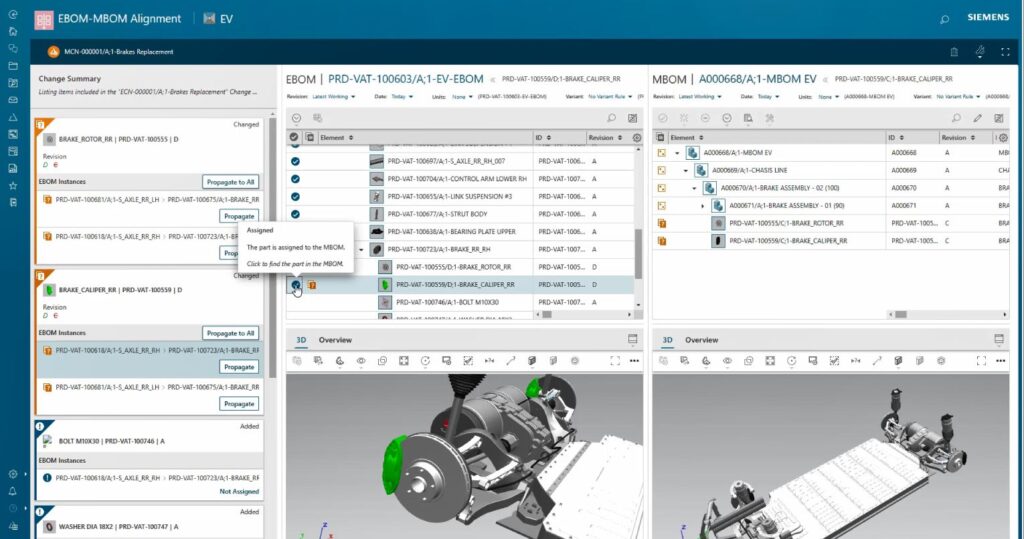 In today's fast-moving environment, even slight launch delays can be costly. Implementing an integrated manufacturing BOM within your PLM system, directly linked to the engineering definition, provides a mechanism for manufacturing and engineering to collaborate much earlier in the vehicle lifecycle, ensuring that the right components and materials are on-site for a successful launch.
This linkage also enhances the reuse of existing information beyond just part metadata. You can provide manufacturing earlier controlled access to 3D models and drawings, as well as access to associated requirements and specifications. This accessibility enables the manufacturing planning team to assess manufacturability and provide feedback to influence the designs while the cost of change is low. Additionally, this linkage can provide your design engineers with a clearer understanding of the impact of potential changes and the ability to coordinate with relevant manufacturing stakeholders based on the related MBOMs.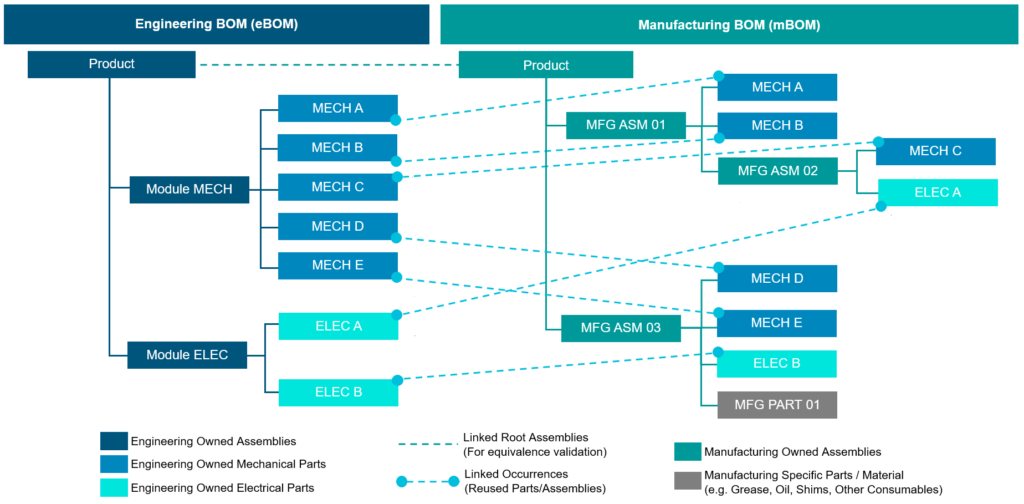 Beyond enabling earlier collaboration, managing the MBOM within your PLM system allows for formal change processes to be implemented to trigger adequate validations or signoffs to ensure the quality and accuracy of the data prior to releasing it downstream use. A broader manufacturing change notice (MCN) process could also be introduced to provide all necessary supply chain stakeholders with notifications and acknowledgments of potential impacts, maximizing production efficiency and minimizing downtime.
Learn more about Teamcenter Manufacturing and MBOM management
Try Teamcenter Manufacturing with Easy Plan software for free
Watch this webinar to learn about Siemens solutions for Smart Manufacturing in the automotive industry
This article first appeared on the Siemens Digital Industries Software blog at https://blogs.sw.siemens.com/teamcenter-manufacturing/2023/04/12/do-you-have-control-of-your-automotive-mbom/