Products
Webinar replay: Creating beautiful visualizations of your designs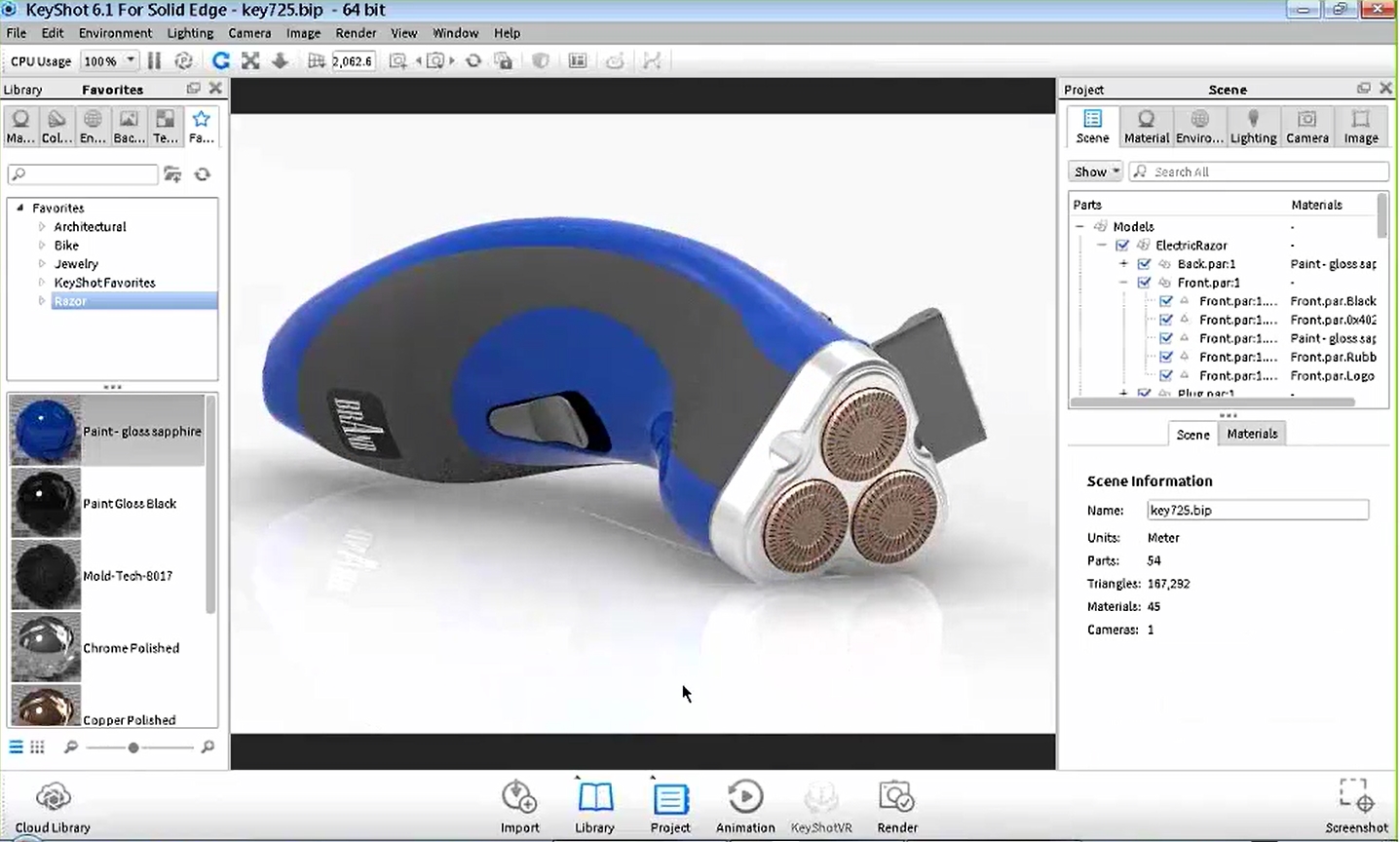 Watch a new webinar replay that has some great tips on how to create beautiful rendered images of your products. We hear from many Solid Edge users that their sales and marketing departments are amazed at the quality of the images that Solid Edge can produce and how these are impacting sales success.
Creating exploded assemblies is easy in Solid Edge and can help communicate the best manufacturing and maintenance processes
The webinar starts with an introduction to digital transformation and how the Solid Edge portfolio can help manufacturers of all sizes create digital twins of their product designs, and use these to improve the speed and overall performance of their product development process. It quickly moves into a demonstration of four key areas of creating and using product visualizations: creating exploded assemblies, creating product animations, creating photorealistic images and finally the mobile viewing of all of these using the free Solid Edge Mobile Viewer app that run on Android, iOS and Windows based tablets and phones. In addition to helping your company's sales and marketing efforts, these images and animations can help your manufacturing teams understand how to assemble products, and to communicate the correct operation of your products to end users. You can also check out this knowledge base article for a nice summary of the rendering capabilities in Solid Edge.
Photorealistic images can be created of your designs using the embedded Keyshot capabilities in Solid Edge
This webinar in just one in a series of 15 webinars covering a wide variety of topics, register here to watch the replay of the Visualization webinar and you will get access to all 15 webinar replays!
This article first appeared on the Siemens Digital Industries Software blog at https://blogs.sw.siemens.com/solidedge/webinar-replay-creating-beautiful-visualizations-of-your-designs/