Products
SEU14 – Bring Your Gizmos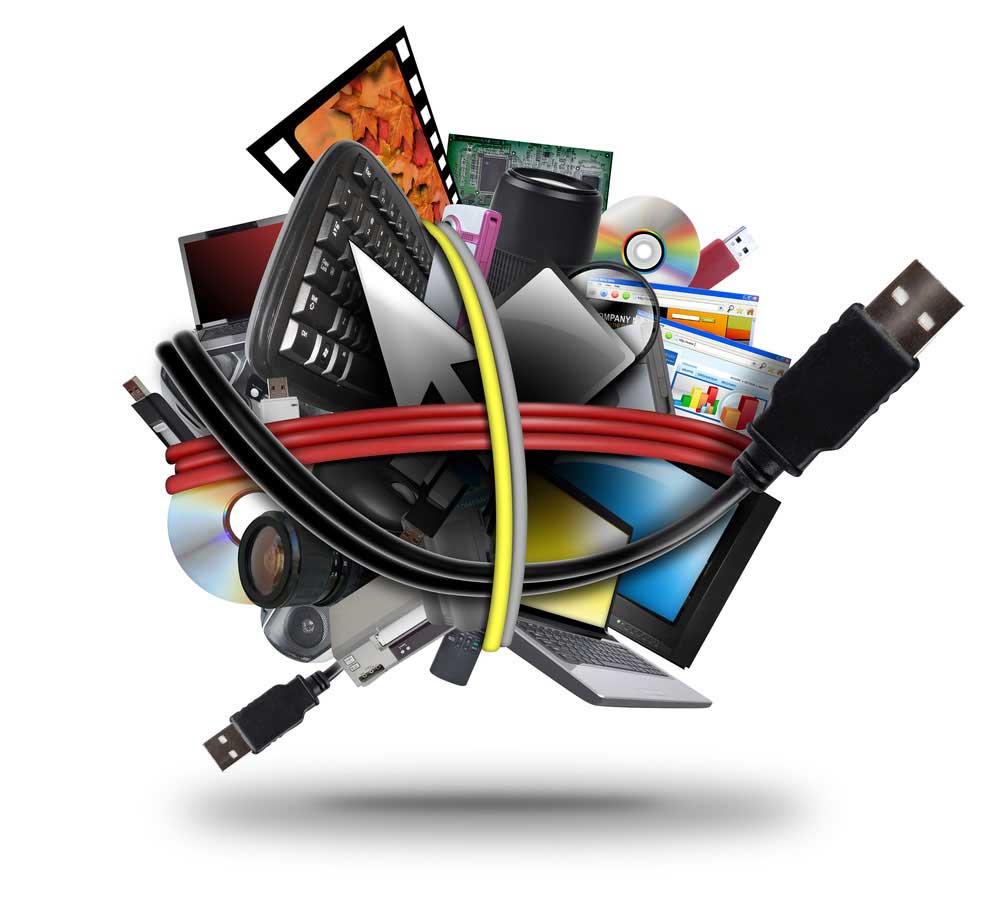 Electronics are welcome at Solid Edge University, in fact, you may have a hard time getting by without them. The hardest part may be consolidating. Phone? Tablet? Laptop? Depends on what you want to do. Pix, movies, twitter (tag it with #SEU14), note taking, voice recordings, facebook, blogs, it can be easy to get over-involved in the electronics. I've been to conferences where everyone had their heads down in their phones, and failed to realize they were surrounded by people they only saw once a year. Devices make it easier to remember and communicate to others about the event, but don't let it get in the way of actually being at the event.
My phone has my schedule, my SEU14 Mobile App, and I'll use it to get interview videos and pictures for my blogs. Of course I need something with a real keyboard for blogging (although voice recognition is getting close to being able to replace a keyboard for lots of stuff).
People who can't make the event will want to hear what's going on, plus all of us will want to hear what you think about ST7 and other new announcements. Let's hope the hotel has good cell signal or maybe even an available wifi for attendees.
Remember your chargers, re-chargers, external batteries, adapters, cords, bluetooths, and thumb drives. Bring your Solid Edge data that you may want to show other users to get help or suggestions.
This article first appeared on the Siemens Digital Industries Software blog at https://blogs.sw.siemens.com/solidedge/seu14-bring-your-gizmos/