New online training resource for Solid Edge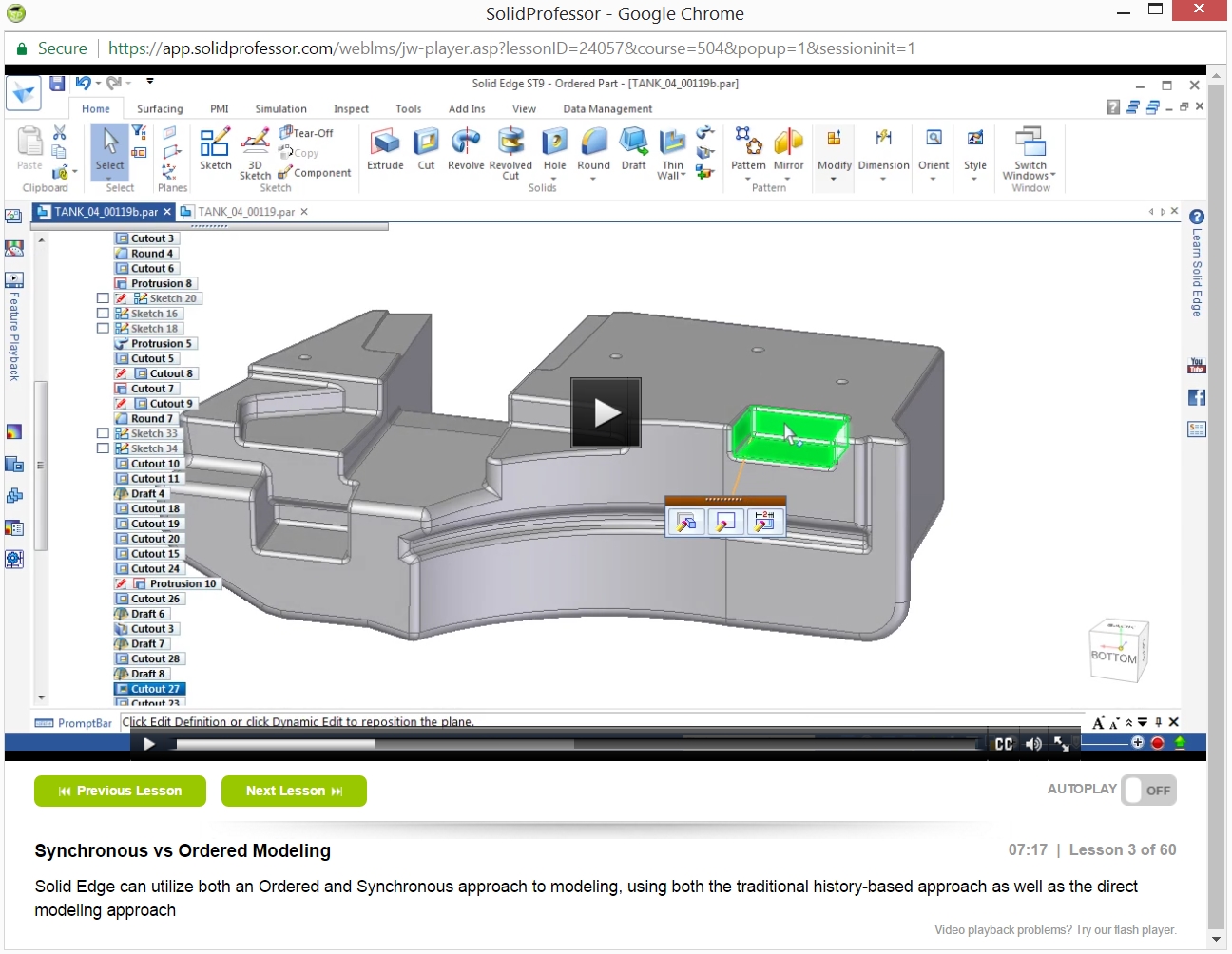 SolidProfessor's first Solid Edge training course is now available online.
SolidProfessor has just published their first Solid Edge training course – adding to their extensive library of courses covering several different CAD systems and related technical software. The"Introduction to Solid Edge" training course has 60 modules with around 3 hours of video-based tutorials.
You can register for free and watch the first 5 modules of any of the many courses they offer. If you want to access the complete course, then you need to register for an annual membership for SolidProfessor which should provide good value if there are additional courses that are relevant to you.
I have just started going through the Solid Edge course and find it to be clearly presented with a combination of short video tutorials interspersed with hands-on exercises. Each module is fairly short, making it easy to run through a few modules when you have time available.
This first Solid Edge course is an entry level course and I think will provide a good grounding for anyone new to Solid Edge. As I work in marketing and do not get to use Solid Edge on a regular basis, I plan to use this course to refresh my Solid Edge skills and I plan to report back in a few weeks on my experience on completing the course.
You can read a blog from SolidProfessor on the new course. Let us know what you think of this resource and any other Solid Edge training resources you have used recently!
An example of the clearly presented video tutorials in SolidProfessor's *Introduction to Solid Edge" online course.
This article first appeared on the Siemens Digital Industries Software blog at https://blogs.sw.siemens.com/solidedge/new-online-training-resource-for-solid-edge/