Products
Got a Story to Tell? Get Into SEU14 for Free!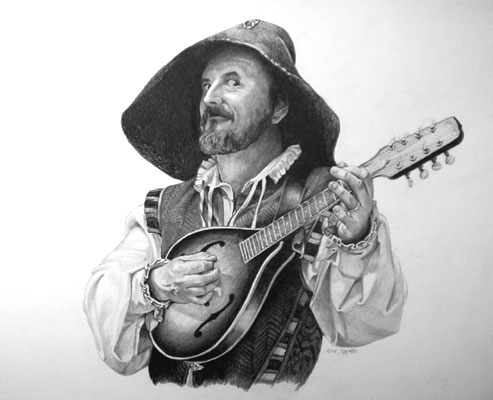 Solid Edge is looking for people with a story to tell. We need "civilians" to speak at Solid Edge University 2014. Somebody needs to hear what you have to say. In return, Solid Edge gives you free admission to the show. That's a pretty good deal. Mandolin and big hat optional.
In order to be considered to speak at SEU, it helps if you have some background of public speaking, but that's not necessary. The audiences are generally small (~20-50 people) and they are all on your side.
You're not going to get nominated for this, and someone else can't put your name in. If you want to speak, YOU are going to have to submit your name. Usually if you are going to speak, your topic generally selects itself. People usually select a topic they know a lot about. But if you have been using the software for a long time, you might need some help with selecting a topic. Here are a few topics you might want to try on:


Large assembly management


Variables, tables, and equations


Reconnecting drawing dimensions


Creating Great Renderings with Keyshot


Animate and Render your Assemblies


Alternate Reality: 51 uses of the ALT key in Solid Edge


Efficient Interface Setup


Using Mobile Devices in the Real World for CAD Purposes


Encyclopedic Guide to Fillets and Rounds in Solid Edge


50 things you didn't know about Solid Edge in 60 minutes


Synchronous Tips and Tricks


Complete Guide to the Ordered Pathfinder


Standard Parts Libraries


File Management Tools in Solid Edge


Synchronous Sheet Metal


Designing for 3D Print Processes


Using one of my titles won't guarantee that your presentation gets approved, you've gotta put some muscle behind it. I'm really looking forward to what kinds of things users bring to the sessions this year. I still consider myself a learner, and many fellow users have been teaching me a lot of stuff whether they know it or not just by posting here on the community forum. I'm sure there are a lot of other people out there who will also learn from you just by showing what you know.
This article first appeared on the Siemens Digital Industries Software blog at https://blogs.sw.siemens.com/solidedge/got-a-story-to-tell-get-into-seu14-for-free/