Girls Day 2019: Empowering Girls with Practical Skills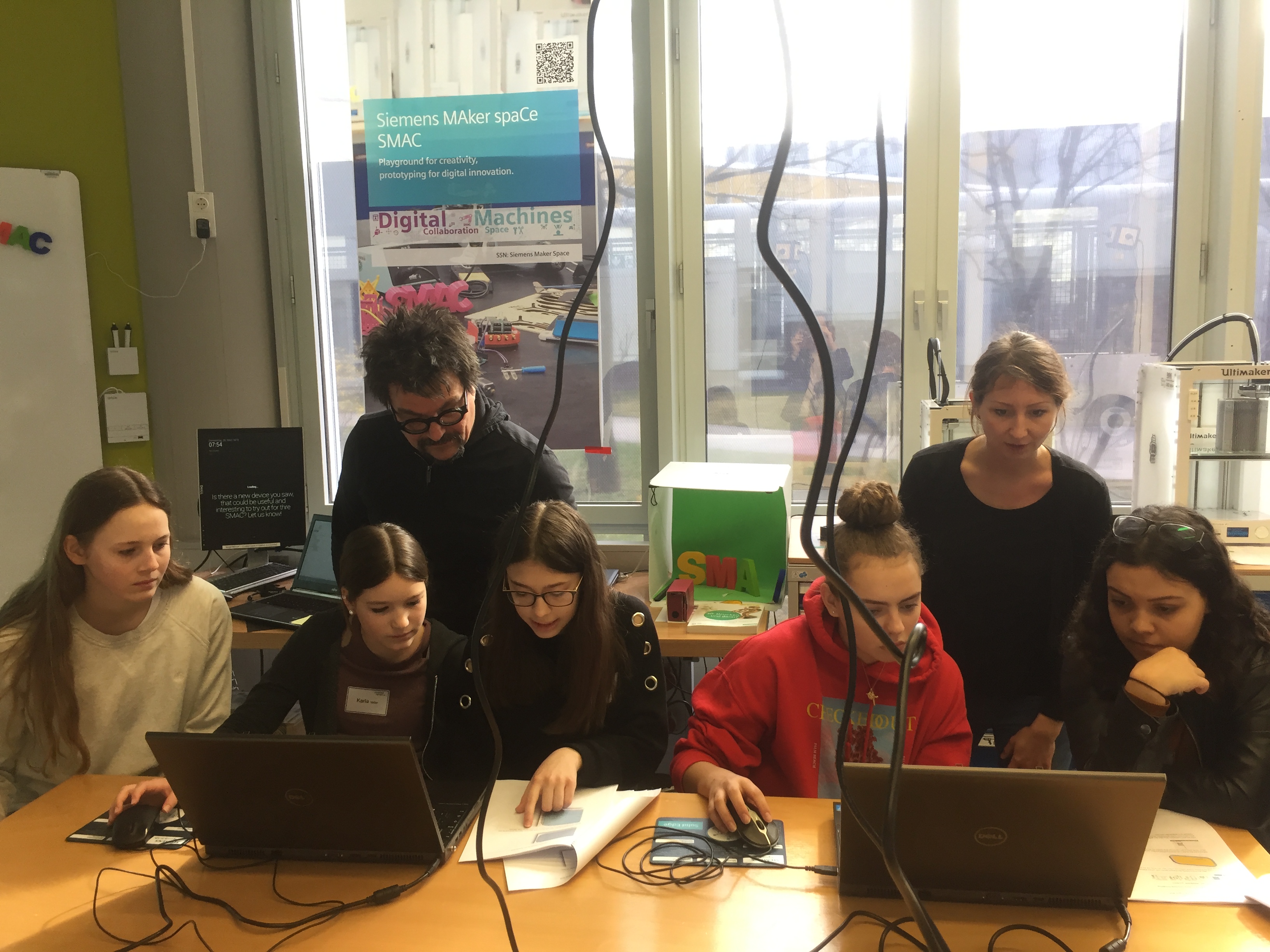 Girls Days is a day dedicated to inspiring girls' futures with a special focus on occupations in which few women are working or training. With women comprising less than 20% of its workforce, engineering is one of these occupations. Siemens has been a longtime participant in this German holiday first started in 2001. The day provides a chance to share knowledge, experience and the fun of engineering with girls. It's a chance for anyone, but most especially those in the field of engineering, to show girls how they can make a difference by engineering a better future for the world.
This year for Girls Day, we had the pleasure of hosting 57 bright young students between the ages of 13 and 17 in Munich's Siemens Maker Space for a Solid Edge workshop where they learned the basics of construction, 3D printing, 3D scanning and logo design. The students combined their creativity and technical skills using our software to design a key fob, and all mastered the task with flying colors. The teens also learned how real companies use reverse engineering, generative design, and additive manufacturing to develop their products.
The workshop was supported by our partner Shining 3D, who kindly provided a 3D printer and a 3D scanner and gave a brief introduction to 3D printing. We also thank our Maker Space colleagues Michael Kleemann and Dorothea Grimm, with whom we organized the event together. It was a great event to not only teach practical engineering skills, but to inspire girls to shape the future with a career in engineering one day! The participants will soon receive the 3D printed result of their work, so they will not only have a keepsake to remember the workshop by, but also a great example of how their work comes to life in the real world when the digital is made real with Siemens technology.
By the way, students anywhere can use the free Solid Edge Student license to bring their ideas to life. Download Solid Edge for students to get started.
Original post written by Susann Kunz @sushisusi.
This article first appeared on the Siemens Digital Industries Software blog at https://blogs.sw.siemens.com/solidedge/girls-day-2019-empowering-girls-with-practical-skills/