Products
RS Feva World Championships…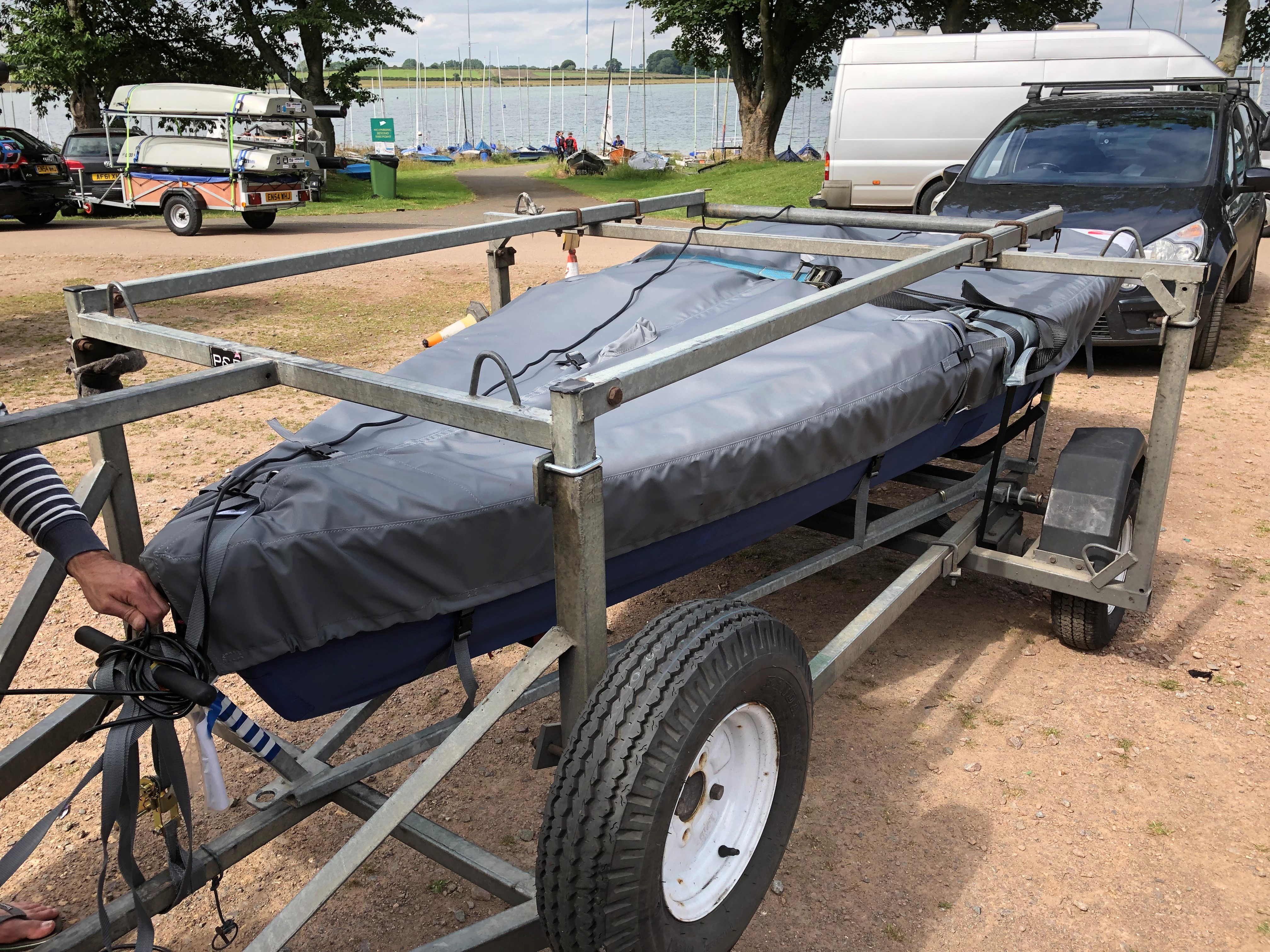 Next week we join ten young sailors at their World Championships in Italy. Sailing in teams of two per boat, the Simcenter sailors will be joined by 376 other young sailors from around the world as they battle over five days to take the title of RS Feva World Champion 2019.
Before they set off, we spoke to them about preparing for such a big event and being part of a high-profile team. Last year Beth Miller was the highest placed female sailor in the RS Tera World Championships sailing with a Pro Rig, and this year along with her crew Eilish Rawlinson will be battling for the title alongside Alice Davies & Aby Hire, the highest placed all-female crew at the RS Feva Nationals; Millie Irish & Tas Green who themselves have titles in other classes; Laura van den Acker & Femke van den Berg; and Teddy Dunn & Imogen Wade.
Hull logo ready to go
Beth shared some sage advice her coach had given her, 'what happens, happens'. It helped her realise that if she had sailed her best and a mistake was made it was a learning experience and she could develop her skills for next time. Millie Irish took the opportunity to ask Ben Ainslie for advice when she met him at a National Championships, he suggested she capsize less having turned the boat over 16 times that day!
The boats are all packed up, complete with logos and on their way to Italy from the UK and Netherlands. All of the last minute preparation is done. The teams have put in the practice and ensured their boats are ready for the event. Tas has also been looking at coastline maps of the race area to see if she can predict anything on potential wind patterns from the land shape. Beth has also been scoping the race area, and crucially weather patterns. This area of the Mediterranean will most likely rely on afternoon sea breezes to build sufficient strength for racing.
RS Feva 6895 Teddy Dunn & Imogen Wade
Millie and Tas have also devised a haka to get them fired up for racing so we are hoping to capture that next week. We will keep you up to date with the results throughout the week and will meet more of the team next weekend.
Start of the journey, another boat to be packed on the top deck.
This article first appeared on the Siemens Digital Industries Software blog at https://blogs.sw.siemens.com/simcenter/rs-feva-world-championships/