Using Optimization Software to Adapt to the "New Normal"
Oil & Gas companies are using design space exploration and optimization software to develop better solutions, faster.
For the past several months, we have noticed that the price of gas has dropped. In some states, these prices fell as low as $1.00 per gallon which is something we haven't seen since the 90's. The idea of traveling far and wide at a fraction of the cost is fun to daydream about, yet the whole world has been shut down. Can the Oil and Gas industry bounce back and stay competitive in the wake of a worldwide pandemic?
As the pandemic began to unravel, Oil and Gas companies paused or pushed back on production. Mass layoffs took place in order to conserve cash. To survive in this new normal, these companies must learn to adapt to three major changes:
Fluctuating oil demand
"Lower for longer" strategies
Energy transition
They must adopt cost-effective, innovative and safe approaches to product development, testing and operations. A digital transformation is key to speeding up the recovery.
The world of simulation is changing to support the drive for innovation. Companies are redefining their simulation strategies using design space exploration and optimization software. This software is used to maximize the investments of their existing simulation resources and develop better solutions, faster. Simulation tools, intelligent design space exploration and optimization software provide the insight to design and operate systems. These systems help companies maintain the highest safety, environmental and performance standards in order to meet current and future industry needs.
Automated design space exploration and optimization software solutions are available from Siemens Digital Industries Software to speed up product development and gain efficiency. Learn about these solution in this on-demand webinar on "Design Space Exploration in the Energy Industry".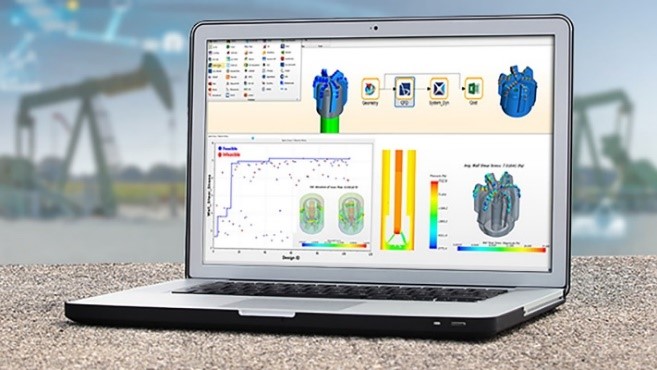 Can Optimization Software Help the Oil & Gas Industry Adapt to the "New Normal"?
Fluctuating Oil Demand
Due to a reduction in air travel and road transportation, oil demand has plummeted. Recovery will not be easy as low prices and unpredictable demand growth continue. Companies must boost agility and cut costs across the board. Digitalization can lead to lower costs and fewer risks, faster. Some examples include:
CFD analysis
Design space exploration
Optimization software
Offshore platform position is a design aspect in the Oil and Gas industry that is a critical safety component. Most tension leg platforms (TLPs) are remote and cost at least $3.5 billion. Since they have many hazards, it is critical to minimize the risks to people and assets. Normally, the placement and orientation of these assets are based on past experiences. Mistakes can cause safety and operation issues that are costly.
Atkins, a top design, engineering and project management company, used Simcenter STAR-CCM+ and HEEDS, solutions from Siemens Digital Industries Software, to address these challenges. These solutions allowed Atkins to determine the best platform orientation. Learn more about how these solutions can be used to achieve a safe tension leg platform design in this article, "Optimization of an offshore tension leg platform design".
"Lower for Longer"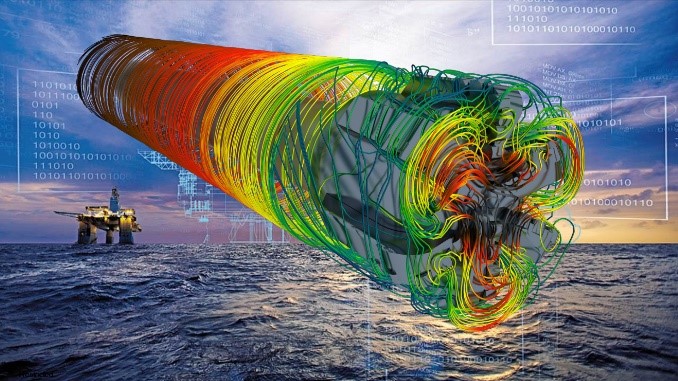 The imbalance between supply and demand leads to a "lower-for-longer" price strategy. In other words, prices will be down for a longer period of time. Global companies are seeking to produce more, for less. Operators that are making the largest gains in production efficiency are using a combination of Oil and Gas simulation and optimization software. Simulation helps to provide a digital twin, creating a more accurate real-world environment. Having a digital twin simulates reactions to operators in situations that might occur at any moment. Design space exploration and optimization software can help to find better and more designs in less time. In addition, this software increases production efficiency.
In this on-demand webinar from Norton Straw Consultants, "Optimize Production Efficiency using Oil and Gas Simulation Software", discover how they overcame market challenges. Norton Straw uses Oil and Gas simulation solutions like HEEDS design space exploration and optimization software.
Energy Transition
The change in oil and gas prices has affected many different companies. It is a critical time for Oil and Gas companies to diversify their portfolio. These companies must find new ways to produce more energy while reducing carbon emissions. A short-term goal can include anything from updating older equipment to improving energy efficiency. However, the challenge remains to comply with strict emission regulations. A longer-term goal may include investing in solutions that are sustainable and renewable. Whatever the challenge, simulation tools coupled with HEEDS' powerful design space exploration and optimization abilities, will play a major role in streamlining the process. This solution will also lower operating costs. Using this technology will aid in boosting the recovery for Oil and Gas companies.
In this example, "Multi-scale modeling and optimization of furnace design and reformers", Simcenter STAR-CCM+ and HEEDS were used to optimize parts of furnaces and reformers. This multi-scale, multi-physics coupling approach reduces CO and NOx while delivering improved designs in less time and with lower costs.
The need to reduce development time and costs while ensuring safety and sustainability has never been more important to the future of the Oil and Gas industry. Organizations that can embrace design space exploration and optimization software and demonstrate agility and flexibility are more likely to recover quickly. Digital innovation is the most critical component to remain competitive in a post-pandemic world, and HEEDS can help the industry stay relevant.
This article first appeared on the Siemens Digital Industries Software blog at https://blogs.sw.siemens.com/simcenter/optimization-software-for-oil-and-gas-companies/