Products
Proactively Planning for Asset Maintenance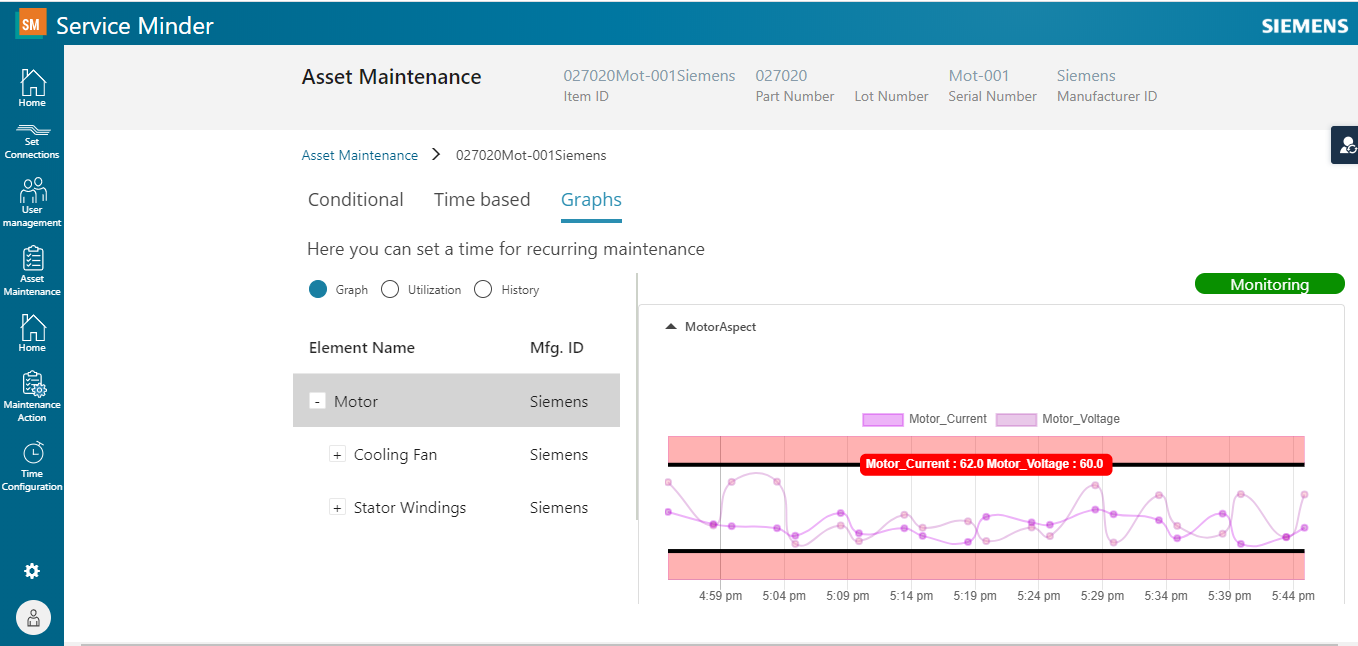 The Internet of Things (IoT) has been around for several years now. In that time, the concept has revolutionized how industries are moving forward. There have been various use cases surrounding IoT and the most interesting ones are coming from the manufacturing industry and specifically the service sector. For example, manufacturing plants in the aerospace and defense industry use a lot of equipment that needs to be monitored and maintained. ServiceMinder is one such product that integrates MindSphere and Teamcenter to monitor assets in real-time and takes appropriate actions to enable proactive maintenance.
How does ServiceMinder work?
A physical structure is made of from the 150% BOM present in Teamcenter. This physical structure has all the necessary information that is relevant to the asset. For example, the it provides direct reference to the available CAD, drawings, specifications of an asset and it's related parts. Additionally, the manufacturer of each component of the asset as well as serial number, lot number and other information pertinent to the physical asset.
Teamcenter provides the Service Planner module which helps you to define and plan the serviceability requirements of your product. The Service Plan contains the various Service Requirements of inspection, repair, overhaul and upgrade for your assets. The Service Requirement also contains the Work Instructions needed to execute an inspection, repair, overhaul or upgrade for your assets as well as the tools required to perform the Work Instructions. A maintenance action is then generated based on the Service Requirement and all the information attached to it.
For example, there may be a service requirement defining the repair of a motor within a water pump. The Service Plan is defined well before the asset is deployed in the field. Once the asset is deployed it is monitored using MindSphere. In this example, the current drawn by the motor can be monitored, with the allowed operating range of the current being evaluated for anomalies.
ServiceMinder leverages all the information present in Teamcenter with the IoT services provided by MindSphere to help monitor assets in real time. With the help of ServiceMinder users can monitor the performance of their assets in real time. If there are any anomalies detected, ServiceMinder creates Maintenance Actions automatically so that preventative actions can be implemented before a failure occurs. This approach will help you avoid critical failures and minimize the overall downtime of your assets.
Visit our website to learn more about Service Lifecycle Management
This article first appeared on the Siemens Digital Industries Software blog at https://blogs.sw.siemens.com/service-lifecycle-management/2020/07/14/proactively-planning-for-asset-maintenance/