Products
Airplane maintenance program during pandemic (COVID-19)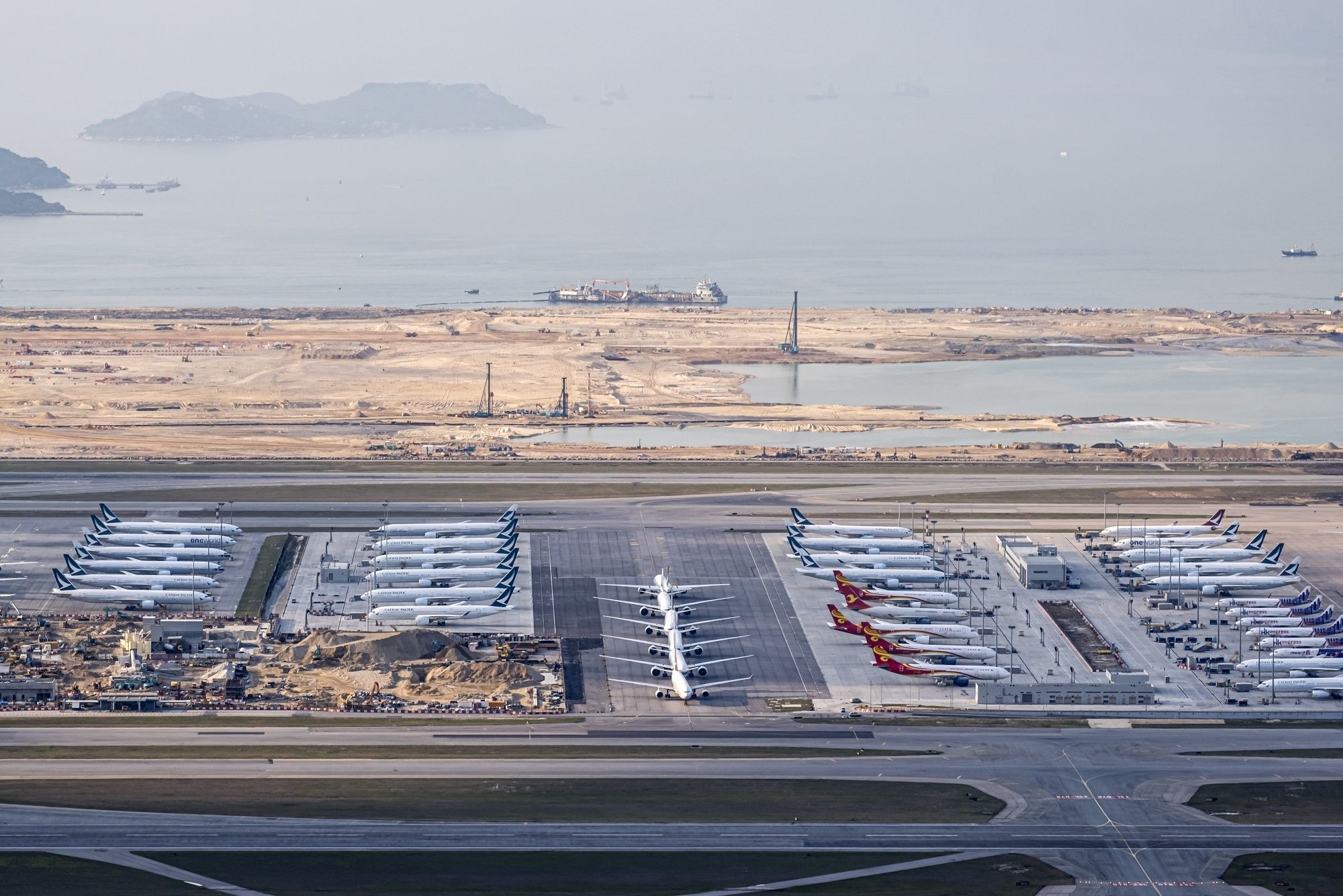 According to the industry research more than 16,000 passenger jets are grounded globally resulting in straining airline finances. Finding the right space for such planes and keeping them airworthy have suddenly become the priorities for 2020 [1].
Such parked planes cannot be simply dusted back into action. They need plenty of attention from maintenance of hydraulics and flight control system to protect against external factors such as whether, insects and wildlife. Humidity can corrode parts and damage interior. Planes are often loaded with enough fuel to keep them from rocking in the wind and to ensure that tanks stay lubricated. Even though parked on runway, tires too need attention. As per Qantas Airways Ltd. all planes from Boeing Co. 737s to Airbus SE A380s need to have their wheels rotated — by being towed on the tarmac or jacked into the air to be spun — every 1 to 2 weeks, while hydraulic fluid is put on landing gear to protect against rust. Giant silica moisture absorption sachets are also put inside engines to keep them dry, while all external holes on the fuselage are covered to block insects and nesting birds. As per Finnair, the planes parked at Helsinki hub require reconnection of airplane batteries every fortnight and extensive checks every month involving removal of protective cover, starting of engines and inspection of air-conditioning and anti-ice systems [1].
Usual maintenance strategy aimed at maximum utilization
The commercial planes are built to be in near-constant use which is possible by the adoption of a maintenance strategy aimed at maximum utilization of planes. In the current scenario, as planes are parked, airlines may have to apply the same strategy. This requires that they service them regularly to ensure proper functioning of engines, testing systems including landing gear and fuel transmission, and deep cleaning the interior [2].
This could be problematic due to the expense. On the other hand, returning such planes to service after lengthy downtime requires extensive restoration of its systems to have airworthiness certified before resuming operations. This is achieved through controlled and repeatable maintenance processes however depleting the airlines finances.
What if such grounded planes are not maintained to save on the maintenance expense? Because of airplane system inactivity and the lack of regular maintenance checks during parking, the following may occur:
Component mechanisms may lose lubrication
Batteries may discharge
Contamination of potable water systems or fuel tanks may occur, and
Some systems or components (such as oxygen cylinders, tires, hydraulic systems, and landing gear shock struts) may lose pressure.
Although the airplane is inactive during parking, it is important to maintain the engine, auxiliary power unit, and cargo fire extinguishing systems and all portable fire extinguishers in fully serviceable condition in case of a fire [3].
The new normal in airplane maintenance
With the Covid-19 situation, the conditions are flipped where plane maintenance will have to be carried out during these times to keep planes ready for airworthiness before they are sent for operation. Operator and manufacturer might not have thought of this situation as there was no such precedence.
The owner (airline company) is responsible for the continuing airworthiness of an airplane and shall ensure that no flight takes place unless:
the airplane is maintained in an airworthy condition
any operational and emergency equipment fitted is correctly installed and serviceable or clearly identified as unserviceable
the airworthiness certificate remains valid
the maintenance of the airplane is performed in accordance with the approved maintenance program [4]
To tackle this situation, OEMs must come up with the maintenance program aimed at minimizing the maintenance cost while the airplane is grounded. This maintenance program when adopted as part of strategy should fulfill the objectives in this short and not extensive list:
Keep the maintenance cost low till the point the decision is made to fly the airplane.
Detail the Maintenance requirement once the airlines decide to fly the airplane
Efficient usage of technician as likely that airlines will have reduced staff
Optimize the repeatable maintenance requirements. For instance, inspection of anti-ice system frequency can be optimized while the airplane is grounded for unknown period.
For a given model of airplane, OEM already has the maintenance requirements for its vital components. The onus is on the esteemed designer community to start thinking of situation like the one world is going through currently and better prepare for such situation next time. This means leveraging those maintenance requirements and come up with the maintenance program that can be adopted when the planes are grounded for extended time frames. Same can be adopted in other socio-political-geological situation such as volcanic eruption when airlines partly shut the operations grounding the planes. Airlines should ask OEMs to come up with extended downtime maintenance programs that can be used during Covid-19 like situation
SLM solution
A Service Lifecycle Management system such as one offered by Teamcenter SLM would help OEMs define such a maintenance program. The Service Planning module offers Designer/Service planner to come up with maintenance program for grounded airplanes using existing maintenance requirements or defining new ones based on Usage, Frequency etc. This further helps in forecasting and could be extended to leverage predictive model based on the current experience.
Author
Santosh Naidu is a Senior Development Manager of Service Lifecycle Management (SLM) in Siemens Digital Industry Software division. He has around 16 years of experience most of which is in Product Lifecycle Management Domain. With the help of his enthusiastic team, he is building SLM solution to help OEM (service planner community) define the service plans later to be consumed by operators for given configuration of product. A&D is one of the main industry vertical that benefits from the SLM offering.
References
[1]https://www.bloomberg.com/news/features/2020-04-16/coronavirus-travel-what-happens-to-planes-grounded-by-covid-19
[2]https://www.forbes.com/sites/ericrosen/2020/04/22/in-photos–most-of-worlds-airplanes-now-grounded-at-airports/#101640b262d9
[3]https://www.boeing.com/commercial/aeromagazine/aero_04/textonly/s02txt.html
[4]https://www.researchgate.net/publication/268685208_Optimization_of_Airplane_Utilization_by_Reducing_Scheduled_Maintenance_Downtime
This article first appeared on the Siemens Digital Industries Software blog at https://blogs.sw.siemens.com/service-lifecycle-management/2020/06/15/airplane-maintenance-program-during-pandemic-covid-19/