What's New in Siemens Opcenter Execution Semiconductor 8.1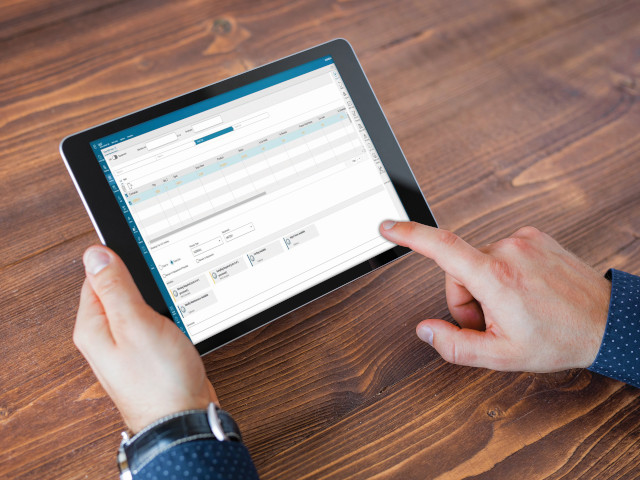 Enhance operator productivity with simplified page design and intelligent interface
We are excited to announce that the latest version of Siemens Opcenter Execution Semiconductor (formerly Camstar Semiconductor Suite) Version 8.1 has been released!
Siemens Opcenter Execution Semiconductor is designed for front-end and back-end manufacturing operations, offering a high level of out-of-the-box industry functionality, the highest level of configurability and complete interoperability with other business systems. It provides instant intelligence; from test results and yields to statistical quality control that enable you to improve quality and productivity.
This release provides an enhanced operator user experience with a new refactored operator work-in-process (WIP) processing page that makes Siemens Opcenter Execution Semiconductor highly efficient and easier to use while improving operator productivity.
Siemens Opcenter Execution Semiconductor Version 8.1 delivers the following capabilities:
Enhance operator productivity with simplified page design and intelligent interface
Use intelligent interface to guide operators though required actions and steps to properly process lots
Use fewer mouse clicks and scrolling as information is on one page
Provide responsive and adaptive flexibility to support mobile
Expand internationalization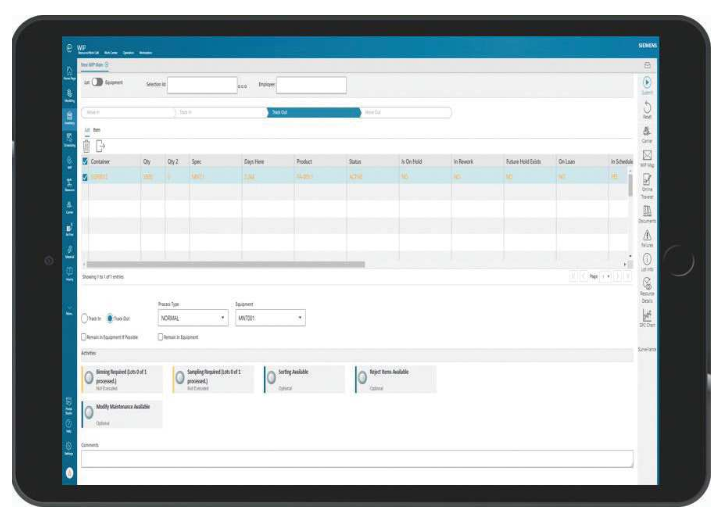 Already using the Siemens Opcenter Execution Semiconductor? See what's new in v 8.1.
If you haven't done it yet, view these videos for a look at the innovations Siemens is introducing with version 8 and later of Siemens Opcenter Execution Core, which represents an evolution of the Camstar Enterprise Platform (including Camstar Medical Device, Electronics and Semiconductor solutions). Learn about:
Modern, intuitive user experience for all users – operators, supervisors, and inspectors
Responsive, adaptive framework to enable mobility and enhance security
Data utilization that affords new insights to improve quality and reduce time to market
Greater configurability and extensiblity
View the videos today:
Want to learn more? Siemens Opcenter Execution Semiconductor replaces legacy and siloed manufacturing systems that haven't kept pace with demanding and ever-changing requirements of semiconductor manufacturing. With Siemens Opcenter Execution Semiconductor, manufacturers are no longer hindered by islands of automation and disjointed systems; now they can innovate, adapt and succeed. Manufacturers choosing Siemens Opcenter Execution Semiconductor are up and running quickly and are assured that the application can grow and adapt with their businesses. Learn more about Siemens Opcenter Execution Semiconductor.
This article first appeared on the Siemens Digital Industries Software blog at https://blogs.sw.siemens.com/opcenter/whats-new-in-siemens-opcenter-execution-semiconductor-8-1/