What's New in Opcenter Execution Semiconductor 8.4
Enhanced wafer carrier slot mapping, redesigned Designer and Portal Studio tools and improved user interfaces
We are excited to announce that the latest version of Opcenter Execution Semiconductor 8.4 has been released!
Opcenter™ Execution Semiconductor (formerly known as Camstar™ Semiconductor suite) is a comprehensive manufacturing execution system (MES) that enables both wafer fabrication factories and assembly and test sites to meet traceability requirements, control production and integrate the shop floor into their enterprise resource planning (ERP) system and extended enterprise. Opcenter Execution Semiconductor addresses your needs on a configurable, scalable and modular platform for production.
This release provides enhanced and comprehensive functionality for wafer carrier slot mapping management. It includes the new and improved Portal Studio 2.0 and Designer 2.0 tools. The release implements two redesigned virtual pages with improved functionality and user experience.
Opcenter Execution Semiconductor Version 8.4 delivers the following benefits:
Enhanced wafer carrier slot mapping functionality
Improved Portal Studio and Designer applications
Redesigned audit trail pages with enhanced user experience
French language dictionary
Problem resolutions addressed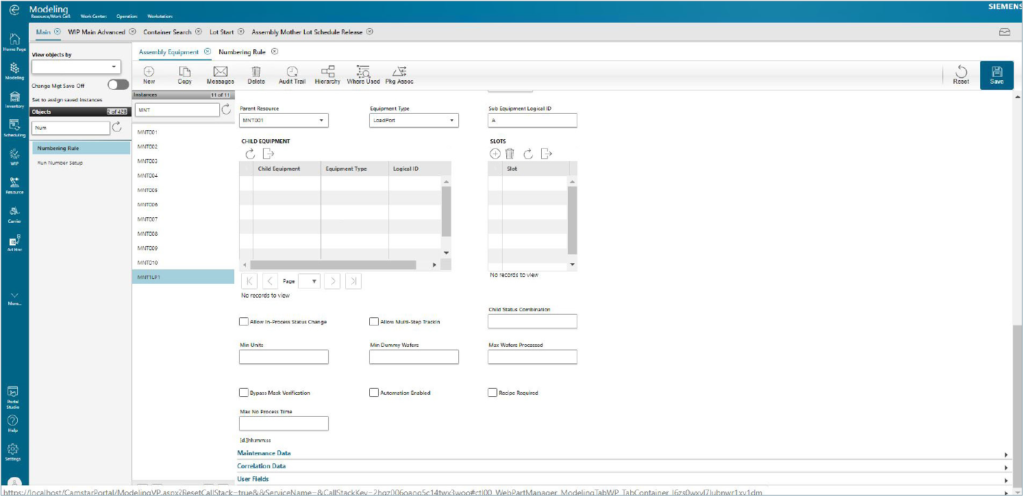 Already using the Opcenter Execution Semiconductor? See what's new in v 8.4.
Want to learn more? Opcenter Execution Semiconductor replaces legacy and siloed manufacturing systems that haven't kept pace with demanding and ever-changing requirements of semiconductor manufacturing. With Opcenter Execution Semiconductor, manufacturers are no longer hindered by islands of automation and disjointed systems; now they can innovate, adapt and succeed. Manufacturers choosing Opcenter Execution Semiconductor are up and running quickly and are assured that the application can grow and adapt with their businesses. Learn more about Opcenter Execution Semiconductor.
This article first appeared on the Siemens Digital Industries Software blog at https://blogs.sw.siemens.com/opcenter/whats-new-in-opcenter-execution-semiconductor-8-4/