Products
What's New in Opcenter Execution Electronics 8.3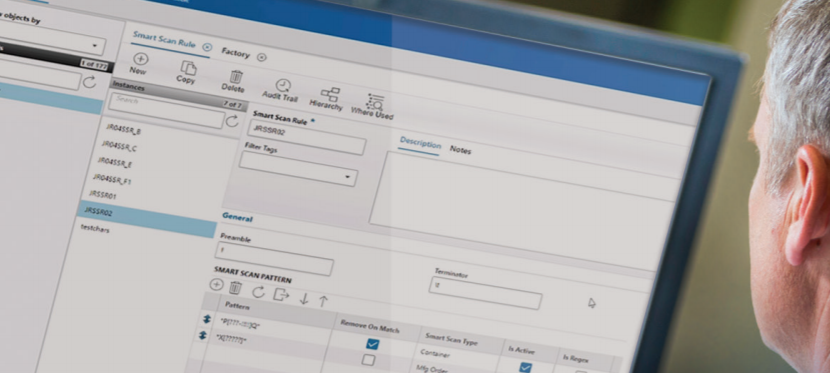 Providing enhanced shop floor efficiency, security and production quality
We are excited to announce the latest version of Opcenter Execution Electronics has been released! Version 8.3 is now available.
Opcenter™ Execution Electronics software is a full digital manufacturing solution for the electronics industry. Built on an industry-leading manufacturing execution system (MES) platform for the medical device and semiconductor industries, Opcenter Execution Electronics, which is part of Xcelerator, the comprehensive and integrated portfolio of software and services from Siemens Digital Industries Software, extends throughout the electronics value chain, including printed circuit board (PCB), mechanical and box-build processes. The solution includes best-in-class manufacturing operations management (MOM) capabilities from Siemens, including Valor™ software, such as manufacturing execution, quality management, materials management, planning and scheduling and manufacturing intelligence, with direct connectivity to machines and production lines.
New features for scanning complex barcodes, out-of-the-box (OOTB) physical address management and improved usability make Opcenter Execution Electronics more efficient, easier to use and improves operator productivity.
The latest release enhanced shop floor efficiency, security and production quality. Version 8.3 delivers the following capabilities:
Enhance support of hexadecimal and complex numbering rules
Smart scanning, client site pattern support
Physical address/MAC management
Show target time per operation from ERP in production client
Automated manufacturing order reassign
Shop floor integration enhancements
UX enhancements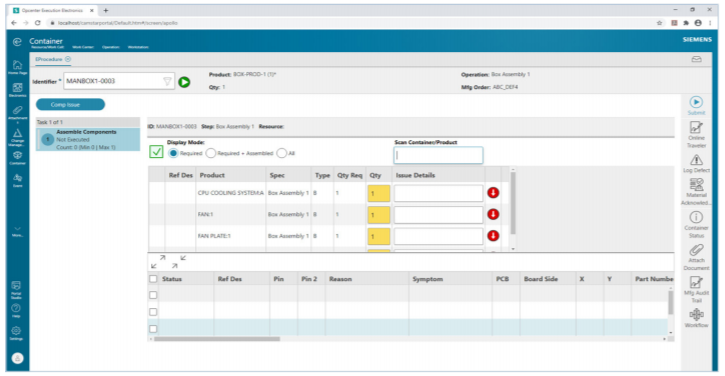 Already using the Opcenter Execution Electronics? See what's new in v 8.3.
Want to learn more? Opcenter Execution Electronics is a comprehensive manufacturing execution system (MES) for electronic printed circuit board (PCB) and box build. It is designed specifically to help electronics manufacturers respond efficiently to frequent design modifications, short product lifecycles and increased product and production complexities, all while improving quality and reducing the cost of operations. Opcenter Execution Electronics enables PCB and box assemblers to meet traceability requirements, control production, and integrate the shop floor into their product lifecycle management (PLM) and enterprise resource planning (ERP) system. Learn more about Siemens Opcenter Execution Electronics.
This article first appeared on the Siemens Digital Industries Software blog at https://blogs.sw.siemens.com/opcenter/whats-new-in-opcenter-execution-electronics-8-3/