SIMATIC IT R&D Suite 7.5 is now available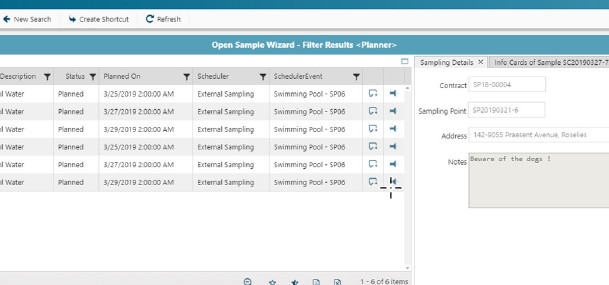 We are excited to announce the latest version of the SIMATIC IT R&D Suite has been released!
Version 7.5 is now available. SIMATIC IT R&D Suite represents a major technological evolution, providing lightweight client applications to the user, employing web technology and HTML5. R&D Suite V7.5 is primarily focused on laboratory execution capabilities for regulated environments, good manufacturing practice (GMP) compliance and advanced sample planning.
New capabilities in R&D Suite 7.5 include:


Laboratory execution system (LES)




Assures adherence and gives guidance to operators in respecting standard operating procedures (SOP) in the lab


LES workflow visualization with workflow steps and color-coded status indicator









Laboratory information management system (LIMS)




Advanced sample planning


Subsampling enables creation of a hierarchy of samples


Data migration toolkit from SIMATIC IT Unilab v6.4/v6.7









Specification management enables specification comparison


Full GMP compliance for the entire SIMATIC IT R&D Suite with extended and printable audit trail


Improved usability




Improvements to application usability and performance for more speed and efficiency


Display full material description when adding materials to the bill of materials (BOM) or formula


Highlights differences side-by-side when comparing specifications


Provides access to specification details directly from the BOM









Technology




Authentication through user management console (UMC) and security assertion markup language (SAML)


Running on Windows Server 2019







See What's New in SIMATIC IT R&D SUITE V7.5.
Want to learn more about SIMATIC IT R&D SUITE? SIMATIC IT R&D Suite streamlines R&D and Manufacturing processes and enables seamless transition of product data and definitions through the entire manufacturing process by integrating R&D labs with the plants. Discover SIMATIC IT R&D SUITE today.
This article first appeared on the Siemens Digital Industries Software blog at https://blogs.sw.siemens.com/opcenter/simatic-it-rd-suite-7-5-is-now-available/