Products
Robopac moves toward 50% production capacity increase with Siemens Opcenter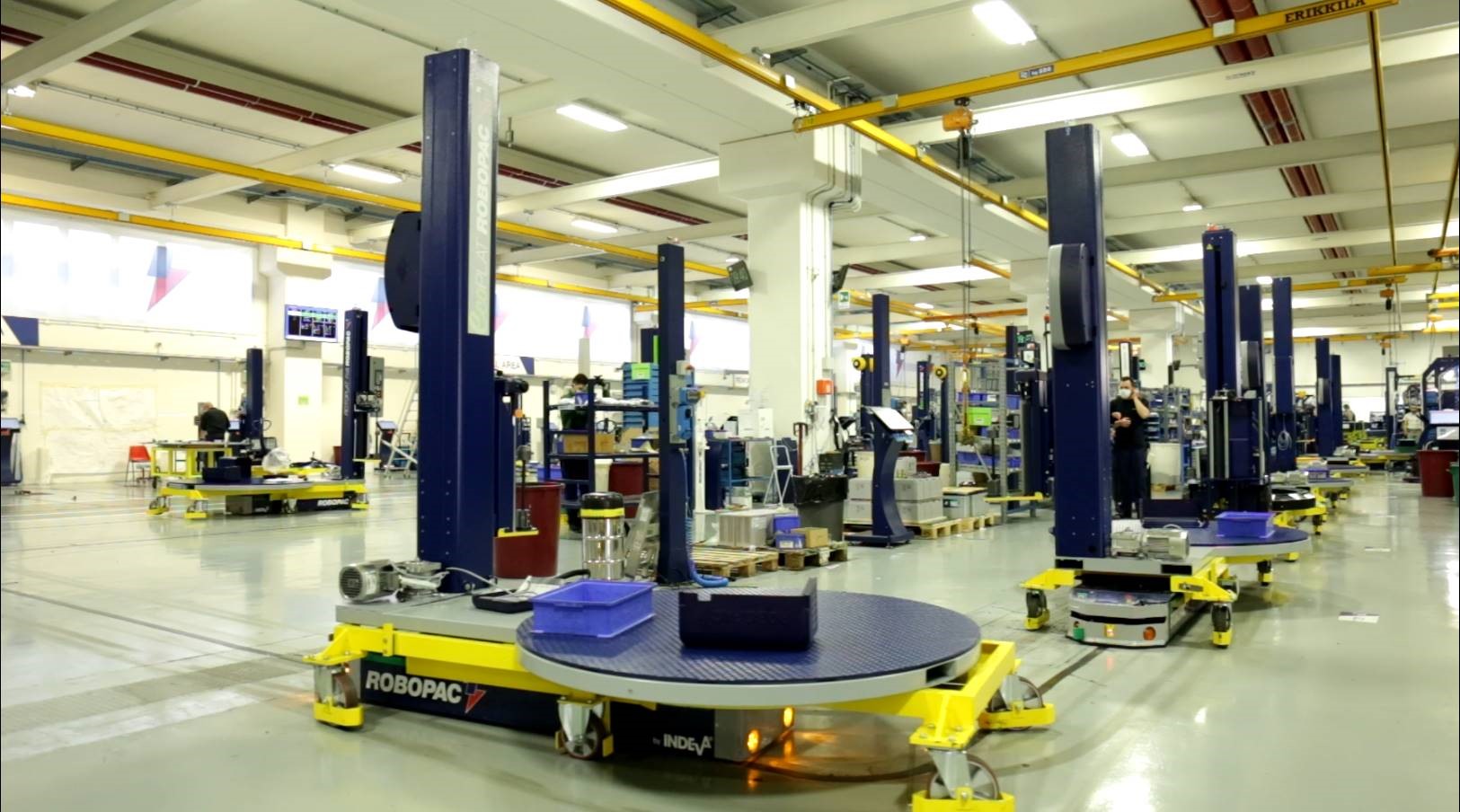 Global manufacturer of packaging machine solutions launches the Robopac Smart Factory
Since 1982, Robopac has been manufacturing end-of-line solutions, including semi-automatic wrapping machines with smart technology, industrial shrink wrappers, shrink wrapping machines, case packers, and tailor-made packaging solutions. The company has grown into a global leader in the packaging sector, with seven manufacturing facilities (five in Italy, one in the US, and one in Brazil) along with nine subsidiaries across the world. Robopac has the capacity to manufacture 50,000 machines each year. It emphasizes high-performance packaging solutions with extreme attention to the circular economy.
Robopac has experienced growing demand both in the volume of machines it manufactures and in the variety of products it offers. "Our customers are requesting customized products more and more," explains Alessandro Manduchi, Robopac operations manager. "Robopac offers a very high number of configurations for each of our packaging machines, and this is one of our key differentiators."
To keep up with demand for customized products without compromising manufacturing cycle time or quality, Robopac is making its production process more flexible and capable. The company recently initiated the "Robopac Smart Factory" project, which includes (1) a reorganization of the production system and industrial layout and (2) digitalization of core processes and operations.
For its digitalization efforts, Robopac selected Siemens Opcenter manufacturing operations management (MOM) platform. The Robopac technology team determined that Opcenter is ideally suited to support the company's expected volume growth while ensuring greater process efficiency, flexibility and quality, as well as service reliability for Robopac customers. "Siemens offered a complete end-to-end solution for our scheduling, manufacturing, reporting and quality control processes in the production area," Manduchi summarizes.
Opcenter has been integrated with Robopac's enterprise resource planning (ERP) system and warehouse management system (WMS). The MOM platform has also helped Robopac fully implement automated guided vehicles (AGVs) along the production line. Opcenter is supporting the Robopac Smart Factory in several ways:
Optimizing advanced scheduling of production orders
Reducing manual and paper activities on the shop floor
Orchestrating and monitoring the entire production flow, including AGV movement
Guaranteeing real-time monitoring and full traceability through line dashboards
Creating a digital thread that links production and quality management
Robopac has worked for years on lean production techniques and continuous process improvement. "Even in this context of good performances," Manduchi reports, "the Smart Factory project has shown that technology, driven by human skills and abilities, can contribute to further upgrades leading towards excellence. We were absolutely impressed by the flexibility and ease of use of the Opcenter solution that quickly enabled us to achieve the targets of our Robopac Smart Factory initiative."
This article first appeared on the Siemens Digital Industries Software blog at https://blogs.sw.siemens.com/opcenter/robopac-moves-toward-50-production-capacity-increase-with-siemens-opcenter/